One of the most significant challenges for law firms in the current economic and competitive climate is managing effectively both their strategic development and operational performance. The strategic development is concerned with achieving agreed mid-long term strategic objectives and a future market position which provides a platform for building some form of sustainable competitiveness. Operational management, in contrast, is essentially concerned with the current, more immediate, financial and economic performance achieved including the servicing and winning of clients and achievement of other key related performance targets (covering, for example, HR, service standards, etc.).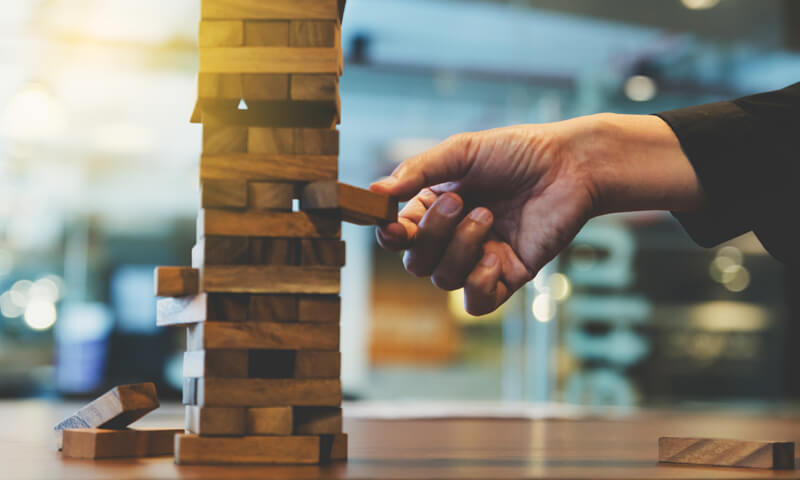 At any time balancing these two critical facets of management raises challenges but perhaps now, more than any time in the recent past, in both the US and Europe, this requires a complex balance of analysis, judgement, sensitivity, resolve and courage of commitment.
More immediate, financial, economic and related considerations require firms to focus strongly on achieving particular levels of profitability to meet partners' expectations and to maintain performance broadly in line with peer group firms. A failure to achieve either or both will put at risk, at least to some extent, many firms' competitiveness both in terms of retaining the most ambitious and able partners and other lawyers and in terms of the financial attractiveness of such firms in the lateral market.
On the other hand, focusing very strongly on operational performance at the expense of investing in strategic development is potentially equally damaging. Of course, reducing investment in strategic development can assist firms achieve particular levels of financial performance in the short term. Remaining in cheaper, but inefficient premises, delaying upgrades in IT, cutting back on marketing and business development, reducing commitment to training and recruitment, holding salaries below the market norm and so on can all impact positively on profit margins, overall, profitability and profit per partner in the short term.
Taking 10,000, 100,000 or 1,000,000 Euros, Dollars or Pounds out of costs in this way can deliver a similar, or close to similar, increase in the bottom line.
The danger of any such decisions is that the impact on medium term competitiveness will be adverse and potentially, catastrophically so (assuming that the initial decision to make such investments was sound). Of course, all investment and expenditure decisions should be periodically reviewed and there is perhaps a validity in doing this more frequently in certain economic conditions. However, to overturn previous 'sound' expenditure and investment decisions simply on the basis of current economic conditions is both short-sighted and potentially highly damaging. Of course, there is a need to be realistic and pragmatic and the adage of 'cutting-one's cloth' is valid. There may also in some circumstances be some validity in the argument that 'if we don't achieve particular results in the short term there will be no long term'. (Our experience, however, suggests that this argument is put forward in many circumstances where there seems to be limited justification).
The reality, however, as can be witnessed within both the legal sector and all other sectors of the economy is that those who fail to invest adequately in their development ultimately fail. The world of both fast moving consumer goods and industrial products is littered with examples of sound businesses that in pursuit of short term operational targets were compromised in their ability to invest adequately in their strategic development and consequently ultimately failed. Examples of such failures can also readily be found in the world of banking and financial services and other professional services businesses. (This is not to imply that all such failures in such sectors are due to a lack of investment in strategic development but undoubtedly it is a factor in many such failures).
The 'balancing' challenge for many law firms between the short term financial demands and the need for investment in medium-longer term strategic development is, in fact, even more challenging than for businesses in other sectors. And the reason for this is as follows.
Some firms are currently 'underperforming' their peer group and are doing so for reasons that are unrelated to their 'fundamental competitiveness' (and by this term we mean their innate capability to perform at a level equivalent to their peer group). Instead they are underperforming for other reasons: perhaps they are significantly over staffed or over partnered and/or under leveraged. Alternatively, it maybe a consequence of how hard people do or are prepared to work; achieving 4/5 chargeable hours a day is simply not competitive in any part of the legal market nowadays, yet there remains a belief (or perhaps more accurately a forlorn hope) that because such levels of performance were historically adequate they remain so today. A third such reason for underperformance may relate to poor financial management: too high levels of work-in-progress, inadequate billing and collection procedures and so on - all contributing to unnecessarily low realisation rates. (Any firm that has a significant percentage of its billings and/or collections occurring in the last month(s) of the year (the year-end billing-blitz) is likely, at least in part, to be reducing its performance, and potentially substantially so, as a result).
The reality, however, is that most law firms that are underperforming their peer group are doing so for reasons directly related to their fundamental competitiveness and for such firms not to invest in their strategic development is a deeply flawed decision.
For firms that are generating below peer group average levels of profitability and margin due to a lack of fundamental competitiveness there has to be a significant and priority focus on building profitability back to levels comparable with competitor firms (or accept a market repositioning of the firm in a different, lower position in the marketplace); and to achieve this without investment and hence cost and impact on short term profit is highly likely to be an unrealistic expectation. Such investment is required, quite simply, to rebuild competitiveness to a point where competitive levels of profit can be generated.
Such investment may be in terms of restructuring, development of know-how and precedents, recruitment of new, higher calibre partners and other lawyers, targeted business development, upgrading of IT to improve service and/or reduce 'unit' costs, development and implementations of new services and/or more effective and efficient means of delivering existing services, and so on. Clearly, such investment has to be directed at those areas that are most important in terms of building or re-establishing competitiveness and client research can here fulfil a critical role in helping identify such areas. Irrespective, however, of where the investment is required, it clearly will be required somewhere and to expect to regain competitiveness (and this we define as performance at least the equal of any competitor in the perceptions of target core clients) is blatantly naïve.
However, achieving such investment is no straightforward task when profitability is already below that of peer group firms and/or below partner expectations. It is, however, possible.
It requires above all else a partnership willing to accept reduced profit in the short term (in much the same way that some corporate businesses have to do so at times) in order to be able to invest adequately in building medium and longer term competitiveness and hence profit. Such investment maybe in terms of greater expenditure or in terms of reduced income - a consequence of some partners focusing increasingly on non-fee earning activities to build strengths and/or develop new opportunities that will contribute to the building of greater competitiveness, or it maybe a combination of the two.
In our experience those firms that have or currently are making such investments, even though current performance is below partners' expectations and/or that of peer group firms share a number of common characteristics. In particular such firms:
i) have a high degree throughout the partnership of commitment to a well thought out strategy;
ii) have a high level of loyalty throughout the partnership with shared values and ambitions;
iii) have an appropriate compensation scheme that encourages and recognises high levels of contribution and performance supporting the achievement of the firms strategic objectives;
iv) have a highly respected and trusted management that is closely in 'touch' with the sentiment in the partnership but is nevertheless prepared where necessary to make and implement unpopular decisions.
In the absence of such characteristics it is far less likely that any firm will be able to make and sustain the level of investment required to build competitiveness and without such investment the future is likely to be one of failure.
Hence, a critical challenge for any firm is to ensure that it pays substantial attention to maintaining its internal fabric and cohesion, making it more likely to be able to make and implement difficult decisions should the firm find itself in the position where it needs to do so.
Peak Performance—Managing Smarter Can Make a Difference
Many law firms have been implementing new practice group structures—or have made significant changes to their existing structures—in recent years. While one managing partner told us, "Practice group management is the latest consulting trick to sell," most medium and large firms have come to understand that centralized firm management alone is not the most effective way to manage the multi-million dollar businesses that law firms have become.
If your firm does believe that strong practice group management is important, how can you achieve it? Practice group management requires several key elements to succeed, each of which will be addressed below.
Strategy
Many firms today have had limited success implementing practice group management because they did not start with a clear vision for the firm or a strategy that set forth the goals and objectives they were trying to accomplish. Without a firm strategy that differentiates the firm from many other similar firms, a practice group structure and effective management can go only so far. The buggy whip manufacturers of years ago may have managed their companies well, but they lacked a strategy that reflected market changes, namely, changing modes of transportation.
In most cases, a firm that does not have a clear strategy will not be hurt if it implements a stronger practice group structure. However, it will not enable your firm to achieve the real goals of practice management (see sidebar). Practice management is not a magic bullet or panacea that can substitute for a strategy.
If a firm has a clear strategy, and is striving for a definable position in the marketplace, then practice group management is often one of the keys to achieving the strategy. There are three overall objectives of practice group management:
To help the firm implement its strategy,
To build firm competitiveness, and
To manage the work, the people and the clients.
Each of these can be achieved if you implement all the key elements required for effective practice management.
Compensation System
The second element critical to successful practice group management is compensation. One psychologist we work with in our leadership training says the research shows that despite the articulated goals of your strategic plan, if there is any disconnect (stressing any disconnect) between the plan and your compensation system, your compensation system is in actuality your firm`s strategic "plan." The point is, if you hope to implement strong practice group management, then your compensation system must be aligned to support strong practice management.
This includes several components. First, the compensation system must value non-billable or "investment" time for activities that are necessary for strong practice groups, including practice group business plans. This includes valuing the effort and time that Practice Group Leaders and other lawyers devote to their practice groups. The valuing of investment time occurs in two ways:
There must be significant compensation to motivate and reward the Practice Group Leaders (PGLs) for spending significant time performing their roles. While the time demands of PGLs will vary by the maturity and competitiveness of the market, the size of the group and the "personality" issues in the group, most PGLs in large firms spend between 400 hours and half of their working time (total billable and non-billable-time) in this role. Investment time (often referred to as "non-billable") for good management must be highly valued. In firms with strong practice management, between 10 percent and 50 percent of a PGL's individual compensation is based on how well he or she performs the job and the size and type of group he or she is managing. A practice group leader's contribution to the firm is not measured simply by his or her non-billable time on practice group management. Success in the role is a key factor.
There must be incentives for partners to contribute to group activities instead of focusing on their individual practices. Most significantly, a portion of the partner's compensation should be based on the contribution to his or her group. There should be an expectation that all group members contribute to group goals and activities (In many firms, this is approximately 300 investment hours per lawyer). Providing this incentive poses one of the most difficult challenges because their compensation systems primarily focus on individual origination and production. However, some firms today are making fast strides away from individualistic systems toward a practice group-driven system. Partners are even penalized for a purely individualistic focus that undermines group activity. Firm management needs to define for the lawyers what constitutes valuable non-billable or investment time. This can include client relationship management, matter management, firm and practice management, new product development, target client plans and implementation, credibility builders (e.g., well-placed articles and keynote speeches), pro bono matters, professional development and training, associate mentoring and associate supervision and training.
Second, Practice Group Leaders must have input into the compensation of all members of their group. Again, organizational psychologists will tell you that managers or leaders will not be effective in their jobs without having input into the compensation of the people they manage. In most law firms currently implementing strong practice group management, the Practice Group Leaders have lengthy meetings with firm management, providing detailed input about each of their people. On the other side, each partner, in his or her compensation interview, is asked about the colleagues he or she worked with firmwide and, particularly in the group, as well as the Practice Group Leader.
Third, Practice Group Leaders should be involved in the post-compensation feedback sessions for each partner in their group. It is not feasible for Practice Group Leaders to manage their people without knowing what messages firm management is giving them at compensation time.
Partner Buy-In
The third element is partner buy-in, or, as some firms describe it, a "willingness to be led or managed." This becomes even more critical if the firm does not have (1) a clear strategy or (2) a compensation system that promotes the desired behaviors to implement the firm's strategy and support practice management.
Partners must accept the importance of management, both at the firm level and at the practice level. Unless the individual partners are willing to relinquish some of their autonomy and accept individual and group accountability, effective practice group management will be impractical.
Partners in the firm must value the management of the firm and its practices, and be willing to put the interests of the firm and their practice group above their own. In some instances, lawyers will be required to sacrifice what is in their best interest for the greater good of the firm or the group. Partners must function like "owners" and major contributors of the group. This demands a significant contribution of investment (non-billable) time to the firm in the form of associate management, recruiting, training and development, research and development, business development, knowledge management, among other things. In many firms, partners are expected to devote about 700 hours a year in addition to billable time. They are also expected to integrate their practices into that of the firm.
Support from Management
Practice management is rarely effective without real support from firm management, rather than mere lip service. This means
The members of firm management who decide compensation must value effective management of the practices, and
Firm management must spend time providing guidance to the practice group leaders on firm strategy and holding them accountable for their group`s activities and performance.
Members of firm management must be role models for the behavior they want their partners to exhibit.
Authority and Responsibility
The role or job description of your practice group leaders needs to be defined and communicated clearly and widely. It is amazing how many law firms set up practice groups and even appoint leaders, yet have no clear job description detailing what the Practice Group Leaders should do strategically and operationally. Some cynical types might argue that the lack of job descriptions—an articulation of what is expected—was a way to "avoid being managed" or not be accountable.
A key characteristic of successful organizations is role clarity—people know what is expected and what the "roles" are.
Thus, PGLs need a clear job description that vests real authority, including significant input into the compensation determinations of their group members. At a minimum, PGLs must have authority in the areas of intake; workload management and staffing; profitability, pricing and budgeting; and planning and business development.
Then, firm management must appoint as PGLs strong individuals who are willing and able to put their role as Practice Group Leader above their personal practice and who will be accountable for the success of the group. Just as a managing partner must treat the firm as his or her most important client, the group should be the most important client to the PGL. Practice Group members should not elect their respective PGLs because it typically results in the selection of those who are the most popular, not the most effective.
Firmwide Practice Groups
The seventh element required for strong practice management is having firmwide, not office-by-office, practice groups and primary assignments. Office-oriented practice groups, such as a real estate group in the New York office, typically result in internal competition, balkanization and a lower external market profile.
In addition, all lawyers should have one primary practice group assignment. This is critical to internal accountability, group performance (i.e., group members contribute significant time to their primary group) and in the long term, market position. In most firms, lawyers can also have one or more secondary groups. The number depends on the firm`s desired market position (being known as experts externally), the number of practices the firm offers and what they are (i.e., how much synergy there is between practices, how insulated they are from economic or other downturns) and how sophisticated and specialized the work the firm handles is. In some firms, the associates are given a primary assignment in the first one to three years to a department, rather than a practice group.
Conclusion
If your firm implements each of these key elements, practice management can enable you to achieve many important benefits and, in particular, can provide your firm with significant competitive advantages vis-a-vis its competitors.