Unless you've been in the cast of ''Survivor,'' you are aware that associate salaries have taken a dramatic jump in recent months. Law firms across the country, and certainly in Washington, have had to grapple with the impact that rising associate salaries will have on their firm.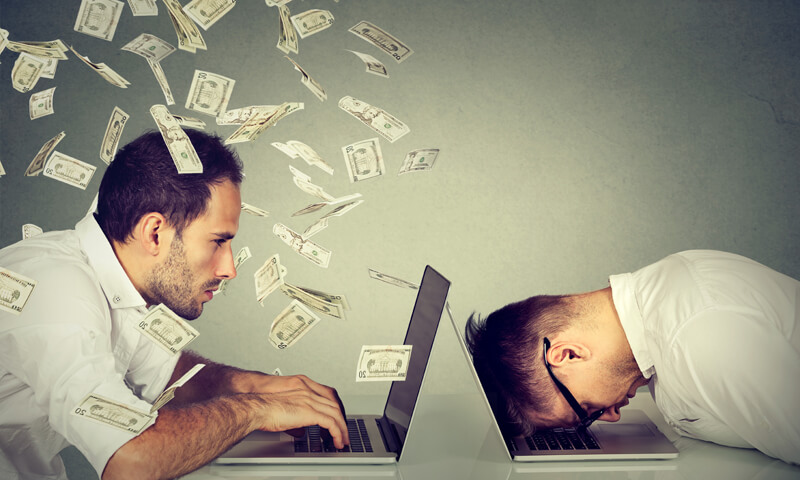 Most of the attention has been shortsighted: To avoid diminishing partner profits, firms have considered how to increase billable hours and billing rates, and cut expenses and benefits.
While these factors are certainly important, they pale in comparison to the real change that is needed to accommodate such a dramatic increase in the cost of human capital. Ultimately, firms will need to completely rethink the associate track system and structure, the associate reward system, the partner structure, the training and mentoring programs, and the management of matters and cases.
While this may sound daunting, the firms that tackle these issues are likely to succeed; those that don't will struggle to maintain profitability and to recruit and retain associates.
First, let's examine the traditional associate structure. It is basically a lock-step, time-in-grade, or "age and stage" track system. It fails to recognize that lawyers develop and produce at different levels. In reality, there is nothing inherently wrong with the former (development), and within reason, the latter (production). The problem comes when you "promote" people and pay them at the same rate.
The solution is to move away from the traditional structure and replace it with a performance-driven model. In a performance-driven model, associates are promoted—or not—based on what they actually accomplish. The model has long been used in the corporate world, and more recently in other professional service firms.
A performance model must be accompanied by clear guidelines on what is expected at each level. There might be four or five levels before partner. The guidelines should include legal skills, business development skills, and client and case management skills, among others. These guidelines will not only help the firm determine if an associate has exceeded the expectations for a particular level, but will also help the associate understand what is expected and proactively develop a plan to meet those expectations. Pay ranges will be set by level, so that you are rewarding your most valuable associates appropriately.
Staff Attorneys
Second, beyond the associate career model described above, let's consider noncareer associates. Many firms complain about the challenges they face in attracting top talent. Actually, this is no surprise when you consider that the number of total lawyers in the top 250 firms has almost quadrupled in the last 20 years. The top of the class at the top 10 law schools has certainly not expanded at the same rate. At the same time, when you break down the tasks of associates, many don't require top-tier associates at high compensation levels and high billing rates.
It may be that the time has come to break these tasks apart and delegate them to a pool of staff attorneys. These will not be career-track associates; they will likely be at a firm only a few years, at a significantly lower compensation level. A few may shine and move on to be career-track associates. Most, however, will leave the firm after their two-to-three- year appointment. To keep them longer in that position will require salary increases that would begin to muddy the lines between career-track associates and staff attorneys, and will also reduce the margins the firm can realize on their work.
The third structural change will be within the partner ranks. The increased pressure on profits will accelerate a trend that we already see, which is an increasing distinction between the equity partners and the non-equity partners. This is actually caused by a number of market forces, key among them being the need to reward those who drive the economic success of the firm.
Much as in the associate ranks, not all partners progress or contribute at the same rate. Current structures may over-reward some partners, while under-rewarding those who are probably most important to the firm. Even though most compensation systems in
large law firms are performance-based
, there is often an unintentional seniority component that crops up, just due to the incremental nature of compensation decisions (i.e., using last year's number as a starting point). A system of two or more tiers allows the firm to distinguish among partner groups for both performance and compensation.
The fourth big change that will be brought about by the salary increases are more process-oriented than structural but no less critical or, for some firms, revolutionary.
A dramatic improvement is needed in several areas, including training and mentoring, project and case management, and knowledge management. Of course, this need has been apparent for some time, but now it's actually vital. While some of this has to do with associate retention and their desires for better training and better work assignments, the real focus here is economics. The conventional
wisdom says that a firm begins to make money on an associate in their second or third year
, due to factors such as the training time needed to learn the practice and the inevitable write-offs that are attributed to young associates. Needless to say, increasing the cost of a first- or second- year associate by 25 percent to 50 percent puts even more pressure on the profit margin.
Of course, the real problem with this model is that by the time a law firm is ready to make money on its associates, many of them won't be there. Fewer lawyers at all levels expect to remain at their firm for their career. Many young lawyers have only about a two-year window before they move on to other opportunities. All of this leads to a need to change the conventional thinking and figure out how to make money on associates at a much earlier point. Training is the first step, case management is the second, and knowledge management is the third.
Training needs to go far beyond the typical few hours that most associates receive. And, of course, this is apart from the technology training and orientation that lawyers receive on joining the firm. What this really means is practical training in how to be a lawyer—more intensive and comprehensive than what most firms do currently. Perhaps a two-week immersion course. The accounting firm model is one to look at here: Some accounting firms have their own campuses and run constant training courses.
Strong case management, which includes developing a project plan for large matters or cases and then managing to the plan, is equally important. First, it can help the partner or managing lawyer focus on the best allocation of tasks, to effectively use the staff
attorney position
. Second, it can help the associate or staff attorney understand how long it should take to complete an assignment. Third, it gives the lawyers on the matter an understanding of the big picture and how their piece fits into it.
Last, and certainly not least, it also helps manage client expectations. Case management is not just developing and executing the project plan, it also ties into on-the-job training. In a law firm, that traditionally involves a lawyer giving a young associate an ill-defined assignment and then letting her figure out how to do it ("that's how I learned"). Of course when the associate then reinvents the wheel, his or her time is written off.
This is clearly an inefficient use of scarce firm resources. It is better to give associates direction to help with their development and speed their turnaround. This not only keeps the associates more satisfied, it also frees them up for other work. The outcome is smaller write-offs and more work done with fewer resources.
Finally, on the process side of things, is the need to implement true knowledge management. Knowledge management is not just document management but a real investment in corralling the best practices in the firm, providing standardized approaches and documents, and essentially letting lawyers learn from the experiences of others. As the cost of the human resources rise, firms will need to make this investment so they can deliver services to their clients more effectively than in the past.
Undertaking the full program will require cultural change and a significant effort in most law firms. A number of firms have already started down the road to reform by implementing some of these initiatives.