1. The West Coast
2. The East Coast
3. The Midwest
4. The South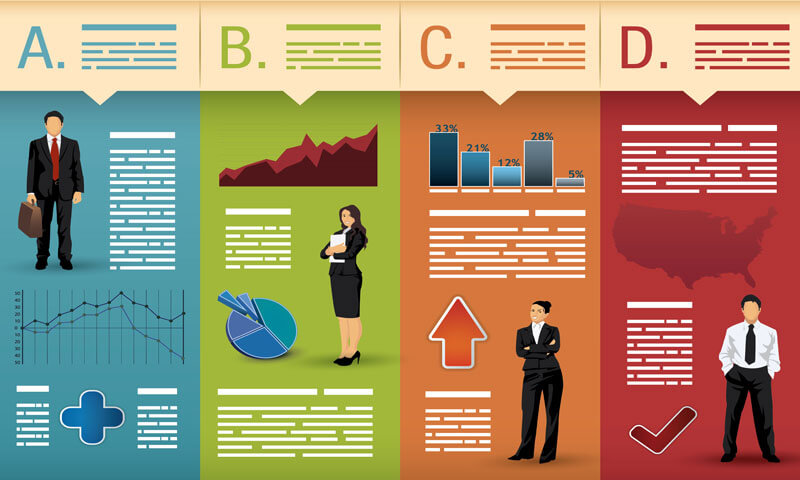 West Coast Market Update
Once again, another quarter has been marked by a few significant developments in the law firm landscape. First, Cleveland-based Arter & Hadden dissolved on July 15. About 100 Arter lawyers will join a new firm, Tucker Ellis & West, which opened for business on July 16. Tucker Ellis will be based in Arter's current Cleveland office and will maintain the San Francisco and
Los Angeles offices
as well. Second, Oppenheimer Wolff & Donnelly closed its Palo Alto and Los Angeles offices. About 26 attorneys from the Palo Alto office joined the Philadelphia-based
Dechert LLP
. Firm closings, firm mergers and the transfer of entire practice groups to new firms are common on the West Coast and keep at a steady pace.
Despite the uncertainty that continues to plague many firms, there are still several firms that are actively looking to take on new attorneys. As always, partners in all practice groups (with significant business) are in strong demand. On the associate side,
employment attorneys
, real estate and environmental attorneys, litigators and bankruptcy attorneys appear to be more in demand. Patent litigation is a busy practice area, whereas prosecution has slowed. These two areas always bounce back and forth. At firms having both patent litigation and prosecution practices, these firms tend to have a majority of their business fluctuate between 60% litigation to 40% prosecution and vice versa. Corporate and project finance all appear to be in an ominous state at the present time.
AREAS WHERE INTERVIEWING ACTIVITY IS STRONG
Real Estate
Real estate has traditionally been a fairly steadily paced practice area; however, over the past couple months it has gained tremendous momentum - virtually every law firm we work with is
seeking real estate attorneys
. Practically every real estate attorney I work with has at the very least received an interview, and many are getting multiple offers from top firms. The need for real estate attorneys is strongest in Los Angeles and in the Bay Area, particularly San Francisco.
The irony, of course, is that there are not enough "good" real estate candidates; i.e., candidates with strong academic credentials and 1-5 years of experience in real estate. Many thriving real estate practices have work in the finance and joint venture arena. The beauty of this is that many firms are open to corporate attorneys transitioning into real estate to fill these positions. The skill set of a corporate attorney is easily transferred into real estate. In fact, just this past week, we had two unemployed corporate attorneys get offers to join the real estate practices of highly respected Los Angeles firms.
Employment Law and Employment Litigation
Equally strong as real estate is the demand for
employment law attorneys
throughout California and much of the West Coast. Indeed, I alone placed two unemployed labor and employment attorneys at two highly respected firms in the same week. One was not even a member of the state bar yet. However, firms remain picky about the candidates they hire. There are some major international law firms with employment law openings that have been unfilled for several months now. The most marketable candidates are employment law attorneys with 2-5 years of experience and top law school and law firm credentials. It is safe to say that most attorneys with these credentials are capable of getting multiple offers in this market. I have found that if an employment attorney comes from a good school but not a known firm or vice versa, this person has a harder time finding a position.
Bankruptcy
Though not as in demand as real estate and employment attorneys,
bankruptcy attorneys
are still interviewing these days as well. The key, of course, is to have solid bankruptcy experience, but this is another arena that corporate attorneys can transition into. There are a number of bankruptcy openings in small and large firms throughout California, and particularly in Los Angeles and San Francisco. We have had at least one bankruptcy attorney receive an offer, and several are currently interviewing - even out-of-state bankruptcy attorneys are able to find employment in California. Of course, those with 2-5 years of mid-size to large law firm or bankruptcy boutique experience are the most marketable.
Environmental
Though only a couple months ago this practice area seemed relatively dead, the environmental market has certainly come out of its hole. Just last month a couple of environmental candidates were given offers and have already started working at their
new jobs
. Though these candidates were looking for some time, the market for environmental attorneys has suddenly and inexplicably changed for the better. In fact, several prestigious firms have a need. The best market for attorneys in this practice area is San Francisco, with Los Angeles a close second. Attorneys with strong environmental experience and good credentials are hard to find. Candidates with these qualifications are likely to get more than one offer, and certainly several interviews.
Litigation
Litigators remain in demand. One of the best parts of being a litigator (as opposed to being a corporate or bankruptcy attorney, for example) is the fact that lawsuits can take years and during a slow economy they continue to plod along. In addition, lawsuits often pick up in a bad economy because businesses are apt to blame other businesses for the problems they are experiencing (and then sue).
General Commercial Litigation

The demand for general commercial litigators in California is strong enough at the present time that I have been able to get a senior, out-of-state (unlicensed in California) litigator without business an offer from a top Los Angeles firm. Of particular note is the fact that several attorneys who are in their second year of practice have experienced some success in getting interviews around California. Several of the firms that we keep in contact with suggest that they are far busier this year than they were last year. In Los Angeles and the Bay Area, attorneys with stellar academic credentials and 3-4 years of experience with a top firm are getting multiple offers.
 
Intellectual Property Litigation

There is a strong demand for intellectual property litigators in Southern and Northern California, particularly in Los Angeles and the Bay Area. Many firms would like to grow their patent litigation practice and want attorneys dedicated to the practice area. Though the need is strong, firms are still picky and place great importance on having a technical background - some firms have a strong preference for electrical engineering backgrounds. Attorneys from first tier law schools with an electrical engineering degree and 2-5 years of patent litigation experience are interviewing at numerous top-notch, international firms. The problem is that firms are cautious, and candidates can get up to the third round in interviewing and yet never get to the offer stage.

Firms that have both patent prosecution and litigation practices are transitioning prosecutors into litigators to fill their need. However, many true prosecutors can not stand litigation and are seeking firms that do not commingle the two practice areas. As such, the need for true career patent litigators is ever-growing.
 
Product Liability Litigation

Product liability litigation is doing quite well. We have seen attorneys get interviews for product liability positions in San Francisco, Los Angeles and Seattle quite recently. In some respects, this is part of a larger trend at BCG Attorney Search where we have seen firms in "less prestigious" practice areas be more consistent in their hiring in a slow market than more prestigious firms. For example, we have several construction litigators interviewing at present. This is an interesting development in a litigation practice area that we did not have much involvement in just a few months ago.
 
Securities Litigation

Likely due to several of the problems caused by the massive amount of securities work that occurred during the "boom," several firms in the Bay Area (and to a lesser extent Los Angeles) now have openings for securities litigators and are actively interviewing for these openings. Since this area of the law is so specialized, we have seen several candidates from out-of-state get interviews in California in recent weeks.
 
Construction Litigation

Considered a "less prestigious" practice area, it nonetheless has had several openings for quite some time in the Bay Area for all sizes of firms. The caveat is that firms are seeking career construction litigators with actual experience. The ideal candidate comes from a top school and has 2-5 years of construction litigation - this candidate need not come from a top firm. I have been able to get relatively senior, out-of-state construction litigators offers in the Bay Area, because they have a dedication to the practice area. I found candidates who grew up around construction or have architect backgrounds make the best candidates in this area.
Public Law
There is a demand for public law associates both in northern and southern California for mid-sized California firms. The demand is strongest in Sacramento, Los Angeles and Orange County.
Health Care
Health care, a practice area that was doing quite well less than six months ago, is also starting to slow a great deal. In addition, we have seen an influx of talented attorneys who were formerly with HMOs and other health care providers on the job market. We do not see any signs that health care will improve in the near term.
Partner and Practice Group Movement-All Practice Areas
This area is booming and we are seeing more activity than we have ever witnessed:
We are currently working on several retained searches out of our Los Angeles office;
We have several practice groups interviewing throughout California;
We have a large number of individual partners interviewing at the present time; and,
Virtually every partner with in excess of $750,000 in business that we are working with has received multiple interviews.
Corporate and real estate attorneys with as little as $300,000 are able to get multiple interviews.
Partner activity is strong due to the economy: Firms simply need more people with work to generate profits. Most firms are currently seeking partners with in excess of $1,000,000 in business and many of the more prestigious firms are requiring upwards of $1,500,000 at the present time. Nevertheless, the demand for partners is so great that we are seeing many partners who are getting interviews with top national law firms with portable business below the $1,000,000 threshold.
Merger Activity in Law Firms
The activity in the U.S. has slowed recently, and according to Hildebrandt International, there were a total of seven completed mergers and acquisitions involving US law firms during the second quarter of 2003, versus 11 during the same period in 2002. This brings the total number of completed mergers for the first six months of the year to 25, and includes those announced in 2002. The average size of the acquired firm has also decreased from 57 to 35 in the first half of 2003.
UNCERTAIN AREA: INTELLECTUAL PROPERTY
In the trademark and licensing field, the majority of work has simply gone away with the economic slowdown. As upstart companies went away, and new ones were not funded, the demand for soft IP attorneys (trademark and licensing) waned. In the patent field, however, the demand for patent attorneys remained quite strong. At the same time, many attorneys who had not formerly been
patent attorneys
but had strong science backgrounds were entering the IP field.
From our standpoint, up until approximately six months ago, the feeling was that virtually any patent attorney with an electrical engineering or physics background could be placed. On the biology and chemistry side, there were fewer opportunities. By our estimates, the demand for biotech attorneys peaked in the middle to late part of 1999 and has been on a somewhat slow slide downward since. The demand for patent attorneys would seem to be less influenced by economic downturns compared to trademark and licensing due to the fact that trademark and licensing work was so closely tied to new businesses. Conversely, much of the patent work being done was more closely tied to large-scale existing businesses with a strong history of research and development-related activities.
We are now seeing a surprisingly high number of patent attorneys on the market. Additionally, patent attorneys are getting fewer interviews than they had in the past. Biotech patent attorneys are having a harder time than most other patent attorneys, and many firms are laying these attorneys off. Despite all of this, we do continue to place a number of patent attorneys in all areas - including those with biotech, computer science and electrical backgrounds.
Trends in Patent Prosecution & Other IP Areas
In the biotech area, there appears to be a growing emphasis in "small molecule" patents - I'm not sure what that means, but I know a lot of people do not have experience in the area. Because this appears to be a growing field, biotech prosecutors may want to gain experience in this area. There is virtually no need for prosecutors with a mechanical degree - it may be a good idea to transition into patent litigation. The need for computer science prosecutors is far less than the need for those with an electrical background. Presumably, computer science prosecutors do not have skills that can transfer into electrical - that seems crazy to me, but I can't argue with the firms. For instance, several computer science prosecutors have had numerous interviews and even an offer; however, many firms turn down these applicants for their lack of experience in the electrical industry. It is safe to say that those with an electrical degree will have the easiest time finding a position.
Soft IP, such as copyright, trademark and licensing remains in terrible shape with very little hope for change. There are a couple openings dispersed throughout the West Coast - including Washington; however, these positions are for those with at least 4 years of experience. Firms are not training junior trademark attorneys anymore. We have not had a trademark or licensing attorney interview on the West Coast within the past year.
BAD AND SLOWING AREAS
Corporate
The corporate market is not showing any signs of improvement on the West Coast - though the market is much better in small and mid-sized law firms. Unbelievably, I was able to get TWO relatively senior corporate offers at smaller firms. Of course in a busier market these candidates would have scoffed at an interview with the firms they received offers from. Corporate associates with 5-10 years of experience and a book of business of $300,000 are having a much better time getting an interview, and in fact, some well-respected firms are considering them for partnership - particularly in the Bay Area.
Project and Municipal/Public Finance
I have seen few project and municipal/public finance attorneys get interviews. Those having at least 4 years of experience are better off than others. For some reason, the most activity for project finance work is in Asia. If you are determined to stick with the field I would go outside of the country. Of course, firms will not consider top finance candidates for positions abroad.
CONCLUSIONS
We have seen the legal market pick up a little since January. We believe the market will improve at a slow and steady pace for the next couple years, but firms are no longer hiring mass amounts of attorneys and certain practice areas, such as corporate will stay slow.
Partners with substantial business are now in massive demand all over the West Coast. As law firms struggle in this economy, they are eager for partners who can assist them in shoring up their economic stability. On the associate side, real estate and
employment lawyers
are in highest demand. General litigators, environmental attorneys, patent litigators and prosecutors as well as bankruptcy attorneys are still in demand as well. There are also a few openings for health care and public law attorneys.
Intellectual property opportunities in the trademark and licensing field are now, for all intents and purposes, nonexistent. Conversely, opportunities for patent attorneys remain, despite the fact that the market appears to be slowing.
The market for corporate and finance is presently not promising. The hiring in these areas is significantly depressed and likely to continue in a downward spiral in the near future. These attorneys should consider transitioning into real estate or bankruptcy.
San Francisco Bay Area
by
James Fant
The
San Francisco legal market
continues its multi-quarter recession. A recent local article pointed out that area highways have significantly less traffic on them than several years ago, which -- while a welcome development for commuters -- is indicative of the dismal state of the local economy.
While there are of course
lateral placement opportunities
, and BCG Attorney Search continues to make placements at top area firms, the firms are often "spoiled for choice" because of the high number of qualified candidates who are either out of work or anxious to leave their present firms before conditions deteriorate further. This means two things: hiring decisions are often taking longer than before, and competition for these positions is fierce and requires conducting a campaign of almost military efficiency. Working with a recruiter who is able to give you strategic guidance and help "get you noticed" is one of the best ways to land the job that you want.
On the positive side of the ledger, mass layoffs now appear to be largely behind us, but until firm economics improve substantially, the market is unlikely to burst out of its present slump.
Corporate
Despite the above doom and gloom, or perhaps because of it, I nearly fell out of my chair recently when I found out about an opportunity for a junior corporate associate. If you are a second or third year associate at a top area firm admitted in CA,
call me and I may be able to help
.
In actual fact, there is a small but discernable up tick in
corporate opportunities
. While the corporate recession continues to be severe, I predict that the next six months will see more and more of these positions becoming available. It is still early, but for the first time in months, corporate attorneys without portables are landing interviews.
Now is the time to
register with BCG Attorney Search
and learn of these developments when they happen.
Litigation
Litigation continues to be the single hottest practice area in terms of the volume of opportunities in the Bay Area. The abovementioned "choosiness" still applies. In practical terms, this means that strong academics, a clerkship, and big firm experience are often
de rigueur
for some of the positions.
General commercial litigators are in highest demand. There is also a fairly strong market for IP litigators. The employment litigation market has slowed somewhat, and environmental practices lag the pack.
Patent Prosecution
The market for patent prosecutors continues to disappoint. While there are opportunities, so many prosecutors are looking for work that there is still a large supply "overhang." This is particularly true for computer software and mechanical arts. A number of area firms have had well-publicized troubles, all of which boil down to a significant slowdown in available work.
Since intellectual property plays such a vital role in the economy, this practice area has excellent long term prospects, and solid medium term prospects. Short term, it's fairly ugly.
Real Estate
While the credentials for litigators seeking to make lateral moves to the best firms must be impeccable, bona fide real estate attorneys are in such short supply that it is possible in some cases to 'trade upwards.' Many of the
real estate positions
are transactional, but land use is one area that is perennially available. Real estate in general remains fairly cool, and much of the opportunity lies in smaller firms and boutiques that have not had the wrenching economic dislocations that some full-service firms have.
Sacramento
One final note is that there has been a noticeable exodus of attorneys out of the Bay Area to Sacramento, which is slated to be a major growth area for the next decade. While the pay scale at some of the local firms is lower, the cost of living is far lower and opportunities abound. Hot practice areas include Real Estate, Environmental (litigation and transactional), and of course general Litigation. My sources tell me that the better lifestyle, the growing corporate economy, and the possibility of buying a large house with a swimming pool for the price of a Bay Area condo are some of the forces driving this trend. Sacramento is not the relatively sleepy legal town it once was. It is thriving, and so are many of the attorneys who are moving there. Call me to discuss.
by
Carey Bertolet, Esq.
New York
is most definitely seeing an upswing in hiring. Although the bulk of our current needs have certainly been in the areas one would most likely expect in this economy, such as litigation and bankruptcy, our office has been securing interviews for candidates across all major practice areas, including junior corporate positions. We find new opportunities on a daily basis-as always, the best way to determine if specific opportunities are right for you is to contact the office directly.
For lawyers in large firm practices (regardless of practice area) who graduated from 1997-2000, this is an extremely good time to look for positions. Why? More firms are hiring right now (therefore resulting in more options for an active job seeker), but the market is not so saturated with positions that hiring can be considered a free-for-all. Quite the opposite: firms who are hiring right now have weathered the recession well, and have an active client base and the ability to support new attorneys in terms of work and development. Attorneys who are willing to look at new firms right now have the fortunate nexus of choosing from economically stable firms. Additionally, both firms and candidates are being more circumspect in terms of who they are hiring, which ultimately results in better 'matches' and relationships that last.
In addition, we are currently working with several firms on partner level searches. These searches necessarily require a book of business (requirements vary depending on the practice area and the firm) but differ substantially from the types of partner searches of one year ago. Whereas firms were seeking new practice groups to bolster their profitability in a sagging economy, the firms with whom
BCG is working in their New York offices
are seeking specific practice areas and groups to enhance established success in the market. In addition, several of these firms are seeking partners for opportunities of unparalleled freedom in terms of business development support, cross-selling opportunities, and talented support both in terms of an accomplished associate pool as well as across other practice groups.
BCG has some rare opportunities, including those for litigation groups (particularly with a patent practice) as well as bankruptcy groups.
Increasingly, we are
seeking talented real estate lawyers
in particular those with either traditional real estate experience from large Manhattan firms, or finance experience, including securitization experience. There is room in this market for more senior attorneys, and some interesting non-partner track opportunity.
Among the types of jobs where attorneys working with BCG have found success recently are general tax, intellectual property/patent, litigation, white-collar crime, insurance coverage, corporate/mergers and acquisitions and structured finance, project finance and real estate. This is evidence not only of the expansion of the market, but BCG's ability to target good opportunities regardless of practice area.
Boston
continues to remain conservative on the hiring front, although activity (in particular in litigation and intellectual property) is evident. We are proud to have the ability to highlight excellent opportunities in this market when they arise, and we expect further activity in this market through the end of the calendar year. What the Boston market is most in need of now are attorneys who are at least 3 or 4 years into an existing practice, so relevant experience seems to rule the day with the busy firms.
Philadelphia
is most focused on litigation associates, and there are opportunities in various areas within litigation practices, including insurance, mass tort, and general commercial litigation.
BCG's recent experience in Philadelphia
has been extremely positive, with good candidates receiving multiple interview requests, as well as multiple offers. We are quite pleased with our increasingly solid relationships with Philadelphia's best and most exciting firms.
We are also seeing an increased need for qualified attorneys in
New Jersey
, particularly
Newark
and
Princeton
, as well as in
Hartford, Connecticut
and
Pittsburgh, Pennsylvania
. Although the salaries may not be as high, the quality of life trade-offs, in addition to cost of living issues, often make up for the compensation differentials.
In general, we believe that it is a critical time to pursue whether there are opportunities to match your background. Although the overall economic recovery may be slow, hiring in law firms has picked up quite noticeably, and firms are filling positions more quickly than they have done so in the recent past. Waiting to pursue opportunities may result in losing opportunities, given the new needs within law firms.  
We saw some improvement in the job market in the second quarter of 2003 for lawyers in the Mid-Atlantic region, which includes DC, Maryland, Virginia and North Carolina. Just like the U.S. economy, no one predicted in 2000, or even in 2001, that we would be in such a tough market today. Despite the uncertainty in the market, highly qualified lawyers in certain practice areas will succeed in obtaining their desired positions.
As always, partners with a large number of portable clients are always in demand. Partners with at least $1,000,000 in business will be able to write their own ticket to any firm they choose, generally. Since some practice areas are still stinging from the economy (corporate, M&A, capital markets, project finance, and telecommunications) and total business is therefore limited, the book of business that firms are requiring partners to carry can tend to be quite modest. Because the trend in the law firm marketplace is consolidation, we would suggest that now is the right time for those partners inclined to move to do so.
The
D.C. market
is unique in many ways as it services a variety of federal regulatory agencies and government entities, as well as major industries. For example, it is estimated that more than 25% or more of the spending related to Homeland Security and other national security expenditures will be made in and around this region. This region also is home to many technology companies engaged in R&D work, fueling the demand of patent lawyers. The U.S. government also spends billions of dollars in companies engaged in various kinds R&D. An excellent example is the National Institute of Heath ("NIH"), which has led to the tremendous growth in biotechnology companies in Maryland and other parts of the Washington DC metro region.
With respect to specific practice areas, litigators continue to enjoy a healthy demand for their services. Someone with strong academic credential and commercial litigation experience will do well in this market. We have multiple job openings in this practice area. There is some demand for securities lawyers engaged in Sarbanes-Oxley work. The current market for patent lawyers, particularly those with electrical engineering backgrounds, remains competitive. Other practice areas that continue to have openings include bankruptcy and energy attorneys with regulatory experience.
It goes without saying that firms that are looking to hire lawyers in these practice areas require strong academic credentials and solid work experience at a well-regarded firm.
Midwest Market Update
by
Jamie Bailey
Chicago
The recent announcement regarding the dissolution of two well-known Chicago firms, Altheimer & Gray, one of Chicago's largest and oldest law firms with over 300 attorneys, and Peterson & Ross, a smaller but visible firm with approximately 50 attorneys, has caused concern on the part of law firms and their partners regarding the continued economic slump and the long-term effects that the lack of stimulation in the corporate sector will continue to have on the ability of law firms (particularly those whose bread and butter depend on corporate mergers and acquisitions) to survive such conditions. Although we certainly hope for the best, many experts believe that we are bound to see even more of a trend nationally and internationally toward law firm mergers, acquisitions and consolidations.
With the dissolution of these largely transaction based-firms comes the flooding of particular markets with highly qualified corporate and transactional associates and partners. Thus, many of our candidates express concern about their ability to effectively transition into corporate positions under these difficult conditions. Although we understand these concerns, we remain optimistic and continue to see openings in specialized transactional service areas.
For instance, we have a number of openings at the 2-5 year level for attorneys with specialized training in corporate finance and securities. Additionally, secured lending associates with at least six years of exposure to sophisticated transactions are highly sought after. As stated in our last report, we continue to hope for an upward turn in the need for attorneys with M&A and venture capital backgrounds. However, despite the fact we hear from many highly qualified attorneys on a daily basis with this experience, economic conditions and the resulting limited capital spending have continued to dictate the lack of need in law firms in this area.
Litigation opportunities abound in Chicago
and if you are a highly qualified litigator with strong research, writing, analytically skills, as well as practical skills, such as deposition experience or first or second-chair trial experience, we hope
you will contact us
. We are consistently contacted by national, mid-size and boutique firms who are seeking to fill needs for highly qualified general commercial litigators at the 2-6 year range. Of particular interest to these firms are litigators with expertise in complex litigation matters involving securities, finance, and commodities. Litigators with appellate backgrounds, and certainly those with clerkship experience, are highly sought after. We have also seen a need for litigators with exposure to reinsurance matters.
We've seen a slight decline in the request for bankruptcy attorneys, and, as stated in our last report, this is probably largely due to the effective transitioning of corporate attorneys into the bankruptcy area. We do, however, consistently receive calls for bankruptcy attorneys with anywhere from 1 year to 6 years of experience. Bankruptcy clerkship experience is certainly a plus.
Not surprisingly, the need for intellectual property attorneys continues to be strong in Chicago. Patent litigation and patent prosecution attorneys at the junior associate level with chemical, biotech and electrical engineering degrees are still highly sought after. With a large number of general practice firms acquiring IP groups, we continue to monitor the viability of some of the intellectual property boutiques.
We have seen a slight change in the labor and employment area with requests for associates at the 2-4 year level with particular expertise in management side litigation and counseling, but the change has not been notable.
Similar to last quarter's report, there continues to be a decline in the need for tax attorneys. On the other hand, we have just recently received a number of requests for trusts and estates attorneys at the junior level from two large law firms who are seeking to expand their already impressive trusts and estates practices. If you are an associate practicing at a large law firm with considerable trusts and estates exposure and excellent academics, you should not hesitate to apply.
Partners with Business Please Call Our Chicago Office
We are working with a number of firms seeking partners with business in a wide range of practice areas, including real estate, tax, corporate, biotech, environmental, labor and employment, health care and benefits. Although the larger national and international firms generally will not consider a portable book of less than $1 million, mid-size to smaller firms will often hire partners with less substantial books. If you are a partner with a book of business seeking to make a transition, please contact our Chicago office. We would be happy to familiarize you with our approach to the partner search process and discuss opportunities with you.  
Denver
Compared to other Midwest cities, we have seen a remarkable movement in the corporate area in the
Denver market
. A number of firms in Denver are in need of corporate associates with exposure to securities, mergers and acquisitions, venture capital and financing transactions, including mezzanine financing. These firms are some of the top players in Denver and require excellent academics and large firm experience. If you are an associate at the 2-6 year level with top academics, large law firm experience (especially NY law firm experience) seeking to relocate to Denver, you
should contact our Chicago office
. Denver provides an excellent lifestyle and tremendous career opportunities.
Similar to our last report, litigation continues to be the one area where we seem to always have a need in Denver. We continue to receive requests for general commercial litigators at the 2-6 year range. Since we often receive requests for litigators with particular expertise in environmental, natural resources, oil and gas and construction matters, attorneys with these backgrounds should definitely contact us.
Intellectual property candidates at the 1-5 year range with technical degrees in biotech or electrical engineering degrees should continue to contact us.
We have a few environmental openings at top firms with stellar environmental practices. In particular, if you are an associate with a technical degree in either chemistry or physics with exposure to federal environmental statutes, please contact our Chicago office.
Partners with Business Please Call Our Chicago Office
Colorado firms are consistently seeking out partners with business in such areas as real estate, employee benefits, tax, litigation, environmental and labor and employment. If you are a partner with portables interested in relocating to Colorado, you should
definitely contact us regarding opportunities.
Minneapolis
Patent prosecutors and litigators should definitely get in touch with us. We are looking for intellectual property attorneys at all levels with technical degrees in the electrical, chemical and biotech fields. Most of our positions are requiring advanced degrees (M.S. or Ph.D.) in organic, chemical, biochemistry or biotechnology.
Litigation remains strong in Minneapolis and firms continue to ask us for stellar candidates at the 2-6 year range with substantive general commercial litigation experience.
Detroit and Grand Rapids
Detroit firms continue to seek out commercial litigation attorneys at the 2-4 year range and partners with portable business at or above $400,000.
Bankruptcy associates at the 1-4 year level with strong academics interested in opportunities in Grand Rapids should definitely contact us. We also have openings for litigation, real estate, labor and employment and employee benefits associates with 2-6 years of experience.
We continue to receive requests from firms in Grand Rapids for transactional partners with portable business at or above $300,000.
Cleveland and Cincinnati
We are seeing needs in Cincinnati for associates at the 2-4 year level with experience in specific practice areas, corporate finance, including general commercial litigation, construction litigation, ERISA, environmental and bankruptcy. Associates with at least two years' exposure to patent prosecution with mechanical or electrical engineering degrees should contact us. Also, if you are an intellectual property associate with patent prosecution experience and have an advanced degree in biochemistry, please call our Chicago office.
If you're pursuing opportunities in Cleveland, we are seeing the strongest needs at the associate level in litigation at the 2-7 year range and bankruptcy at the 2-5 year range. We also have openings for labor and employment associates at the 1 year range and 5-7 year range and intellectual property attorneys with anywhere from 2-7 years of experience with EE and CE backgrounds.
Partners With Business
We are currently pursuing partners with business for opportunities in both Cleveland and Cincinnati. If you are a partner with business and are interested in pursuing opportunities in either Cleveland or Cincinnati, please contact our Chicago office.
Southern Market Update
by Robert Kinney, Esq.
Texas
The
legal hiring market in Texas
has been surprisingly strong through the second quarter of 2003. Pent up demand for litigation attorneys has been the primary driver of the associate market, but we have also seen sporadic hiring of transactional attorneys in recent months. Firms small and large seem to be benefiting from significant litigation demand, and we have seen many firms who have not been traditional users of recruiting agencies contact us to help in filling their needs. The other area where firms have continued to show significant interest is in the hiring of partners for their firms. Any partner with a significant book of business is generally very attractive to firms, particularly if those attorneys come from high demand practice areas. There is a significant supply of attorneys in Texas and interest in out of state attorneys relocating to Texas has been anemic at best. If you want to move to Texas from another jurisdiction and work for a top law firm, you need to either become admitted to the bar there first or have absolutely outstanding credentials and experience.
Arizona
Arizona also has exhibited strength recently where litigation attorneys are concerned, but also in the
recruitment of transactional attorneys
at a couple of firms where increased real estate work and reduced recruitment over the recent years has made them interested in growing to meet demand. Although Phoenix and Tucson have never been perennial powerhouses, they continue to be markets where good lawyers are able to move. The market definitely prefers attorneys already admitted in Arizona.