Everyone knows that the country's biggest cities, New York, Chicago, Los Angeles, are, not surprisingly, also the country's biggest markets for legal employment. If you have spent your legal career to date in one of these large markets, it's possible (if not probable) that the thought of working in a smaller market has never crossed your mind. But if you are in fact looking for a new position, you should consider living and working in a smaller market - like Philadelphia, Baltimore, Rochester, or Northern Virginia, for example – and here's why: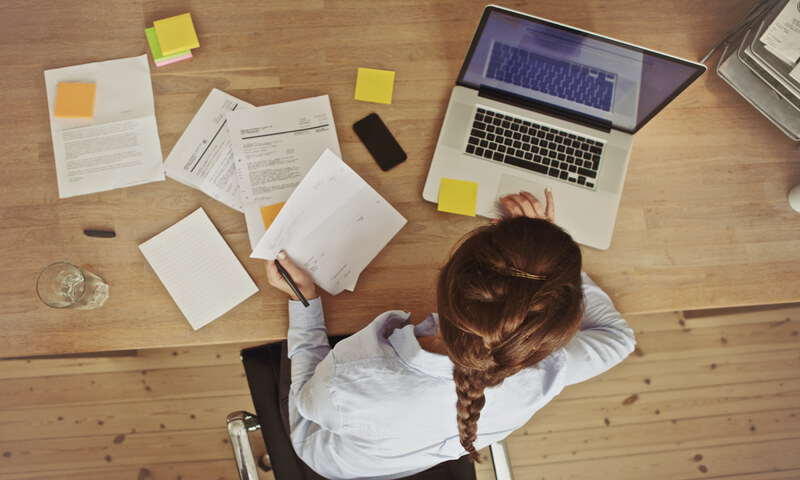 Despite perception, many firms located in smaller markets do in fact offer a competitive salary and benefits package compared to those in larger markets, particularly when you factor in the lower cost of living in these markets.
The compensation offered by these smaller markets looks even more competitive relative to the large market firms when you consider the fact that many often also offer a better work-life balance. Target billable hours are usually around 1800 in smaller markets. Associates have the flexibility to leave the office by 6 PM and spend time with family, enjoying hobbies, etc. For many associates as large New York law firms, that free time simply doesn't exist.
Candidates have found that the work remains sophisticated and challenging. In addition, lawyers are firms in smaller markets often report that they have found their firms to have a more entrepreneurial environment that their large market counterparts. These firms often lack the traditional "biglaw" regimented seniority/compensation structure and as a result, high performing associates have opportunities to excel and advance quickly.
The job market is less competitive. If you have experience working for a reputable firm in a larger legal market, you are likely to be highly after by firms in smaller markets. The New York and Washington DC markets are extremely competitive, however it's not uncommon to see candidates who would be passed over by a "big law" firm in NYC or DC receive multiple interviews in smaller markets.
The market for Corporate and Real Estate lateral attorneys in many of these smaller markets is extremely busy and firms are looking for associates with "big law" pedigree from a larger market.
Here are some examples of positions we are currently working to fill:
Corporate:
Rochester office seeks corporate attorney having 3+ years of experience in transactional work. The candidate should preferably have strong experience in one or more of the following: mergers and acquisitions, corporate finance, private equity, private placements, public companies, franchising.
Rochester office seeks corporate attorney having 4+ years of experience in a law firm corporate law practice group. The candidate should preferably have M&A, corporate tax and securities law background.
Philadelphia office seeks corporate attorney having 4-7 years of sophisticated experience in general corporate, securities and M&A transactions or other transactional experience. The candidate should preferably have large firm experience.
Richmond office seeks corporate attorney having 3+ years of experience in sophisticated public and private merger and acquisition transactions. The candidate will provide 'first chair' support on significant transactions and will be primarily responsible for routine matters.
Baltimore office seeks transactional finance attorney having 3-5 years of relevant experience. The candidate should have a strong commercial finance background. Experience representing regional and national banks, commercial finance companies and/or private funds in commercial loans, asset-based credit facilities, mezzanine financings and trade finance transactions is preferred. MD Bar admission is required. DC Bar admission is helpful. Large firm or finance boutique experience is preferred.
Real Estate:
McLean office seeks real estate attorney having 2-4 years of experience in complex business transactions. The candidate must be a member, or eligible to become a member, of the Virginia State Bar.
Philadelphia office seeks mid- to senior-level real estate and commercial finance attorney preferably having experience originating CMBS loans, and experience with intercreditor and co-lender agreements. Focus is on real estate finance, but asset based and commercial lending work a strong plus.
Philadelphia office seeks attorney having 2-6 years of commercial real estate investment and fund experience including the preparation of real estate fund documents, representing institutional investors in private real estate funds, preparation of joint venture agreements on behalf of institutional investors and general experience representing funds investing in commercial real estate. Large law firm experience is strongly preferred.
Rockville office seeks real estate attorney having 7+ years of experience with commercial real estate transactions to include HOA, condominium, title and transaction work. The candidate should preferably have business transactional experience including entity formations, shareholder agreements and other commercial documents. Must be committed to business development and actively involved in the community to promote own and firm practice areas.
Please contact me at
kanderman@bcgsearch.com
if you are interested in hearing more about the opportunities listed above.