Data Privacy is one of a handful of "new" practice areas for which we are seeing a lot of activity, especially for candidate with relevant experience. It is difficult to find candidates with more than two or three years of data privacy experience, because the modern-day data privacy statutes passed around two to three years ago. Another example of a "new" field that is getting a lot of traction lately is cannabis, although I would argue that data privacy is even hotter as it has never had a negative stigma attached to it.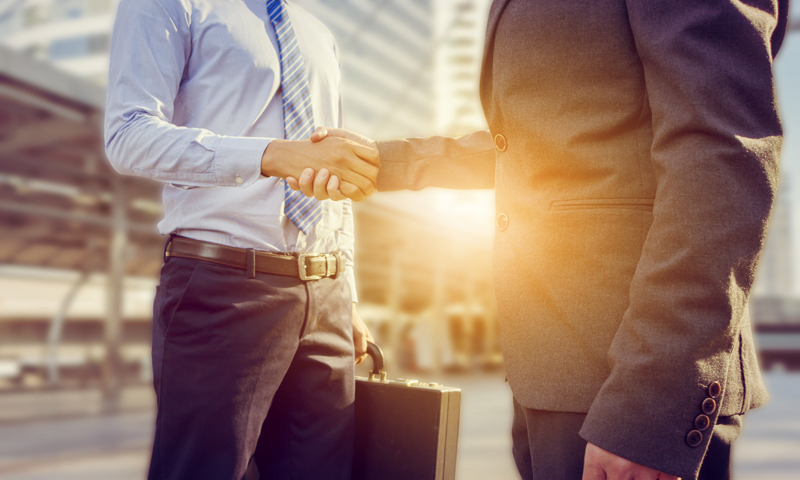 The candidate that I just placed is a very interesting example of just how hot and marketable Data Privacy candidates are at the moment. In terms of his background, he is Class of 2010 (so on the senior side), top academic credentials from his law school, a well-respected law school in Los Angeles, Magna Cum Laude, Order of the Coif, Dean's List, Law Review and Moot Court. In terms of academic accolades, it doesn't get any better than this candidate. He also attended a UC school for his undergraduate studies, graduating with High Honors. In terms of his post-law school experience, he completed a federal clerkship and then joined a well-respected firm in Los Angeles as a Financial Services / Class Action Associate. He was with the firm for almost two years before joining his current firm, and has been with his current firm for around six years. At his current firm, he has mostly focused on complex commercial litigation (for around four of the six years that he's been at the firm), but for the past two years, he has mostly focused on both data privacy litigation and traditional data privacy work (compliance and counseling). He is a member of both the firm's Data Privacy and Security Team and its Class Action Practice Group, and he does have his CIPPUS certification. As a side note, firms that are searching for
data privacy attorneys
normally want to see the CIPP-US certification.  
Now, I should say right off the bat that I was concerned about this candidate's years of practice as well as his mixed practice. Normally, we find that attorneys are the most marketable between their second and sixth years of practice, and this candidate is a ninth year. This is because firms often don't know where and how to slate senior attorneys in, and senior attorneys often expect to be paid more and are billed out at higher rates to clients (which clients don't like). Even if we tell firms that a candidate is flexible with regard to class year, firms can be quite cookie cutter and black and white in their thinking, and they often want to fit a round peg in a round hole (and so are usually not open to considering attorneys for positions outside of their class year). Similarly, firms often don't know what to do with candidates with mixed practices. This candidate is mainly a general litigator, but he has been getting some relevant and substantive
data privacy work
for the last couple of years. I thought that if any firm were to be interested in him (which was unlikely in my mind), they would only be interested in him as a second or third year data privacy Associate, and honestly, I'm not sure that he would have been interested in taking a class year cut.  
However, of the three Am Law 100 firms that we submitted him to, one immediately responded and said that they had interest in him. He had a full callback interview with the firm's OC office, and then their LA office (he would be sitting out of LA), and they ended up giving him an offer as a Data Privacy Of-Counsel (partnership track), at a base of $250K! I was honestly floored that 1) he got an offer and 2) the firm was offering to bring him on at his class year and without a class year cut, and he would be up for partnership consideration in just a couple of year! When he only had 2-3 years of relevant experience. However, the candidate tells me that data privacy is a broad umbrella, and that if one were to include all of the statutes that fall under it, he has about seven to nine years of relevant experience. This candidate currently makes $300K base, and didn't want to take a pay-cut, so he asked for the firm to match his current base. I also found this extremely unlikely, as this would be a $50K bump on the base! But, amazingly enough, they decided to match his current base!  
I think the other thing that really helped this candidate is that he showed the firm that he was genuinely interested in them and the opportunity. Before his first interview, the firm had him fill out an entire lengthy employment application and conflicts questionnaire, which firms usually don't have candidates do until they have an offer with the firm. I feel like a lot of candidates would have balked at all the paperwork that the candidate was forced to fill out before even interviewing with the firm or knowing whether or not he liked the firm or their attorneys. But, he was a good sport about the paperwork, and filled it out quickly and thoroughly. I also think that he comes off as very mature and grounded in interviews, and I'm sure that he did his research ahead of time and had specific questions to ask and talking points about why the particular firm was a good fit. All of this helped him in securing what to me seemed like an impossible offer!  
All in all, it probably goes without saying that this candidate is very, very excited to be fully transitioning over to a Data Privacy role, without having to take a class year or salary cut! I couldn't be happier for him. I know that he will excel in his new role, and I will be very surprised if he doesn't make Partner in a couple of years!