What Does a Data Privacy Attorney Do?
This practice area focuses on the storage and management of information within computer networks and cyberspace.
Data privacy lawyers focus on complex and evolving laws and regulations that govern everything that happens in connection with data transmitted and stored on computers, including consumer protection laws, privacy laws, and e-discovery issues.
Attorneys who practice in this area provide legal advice on issues such as cyber security, online privacy, data mining, data breach protocols, and the law as it relates to web technologies, mobile platforms, emerging technologies, information technology, e-commerce, e-business, mobile payments, competitive intelligence, and trade secrets.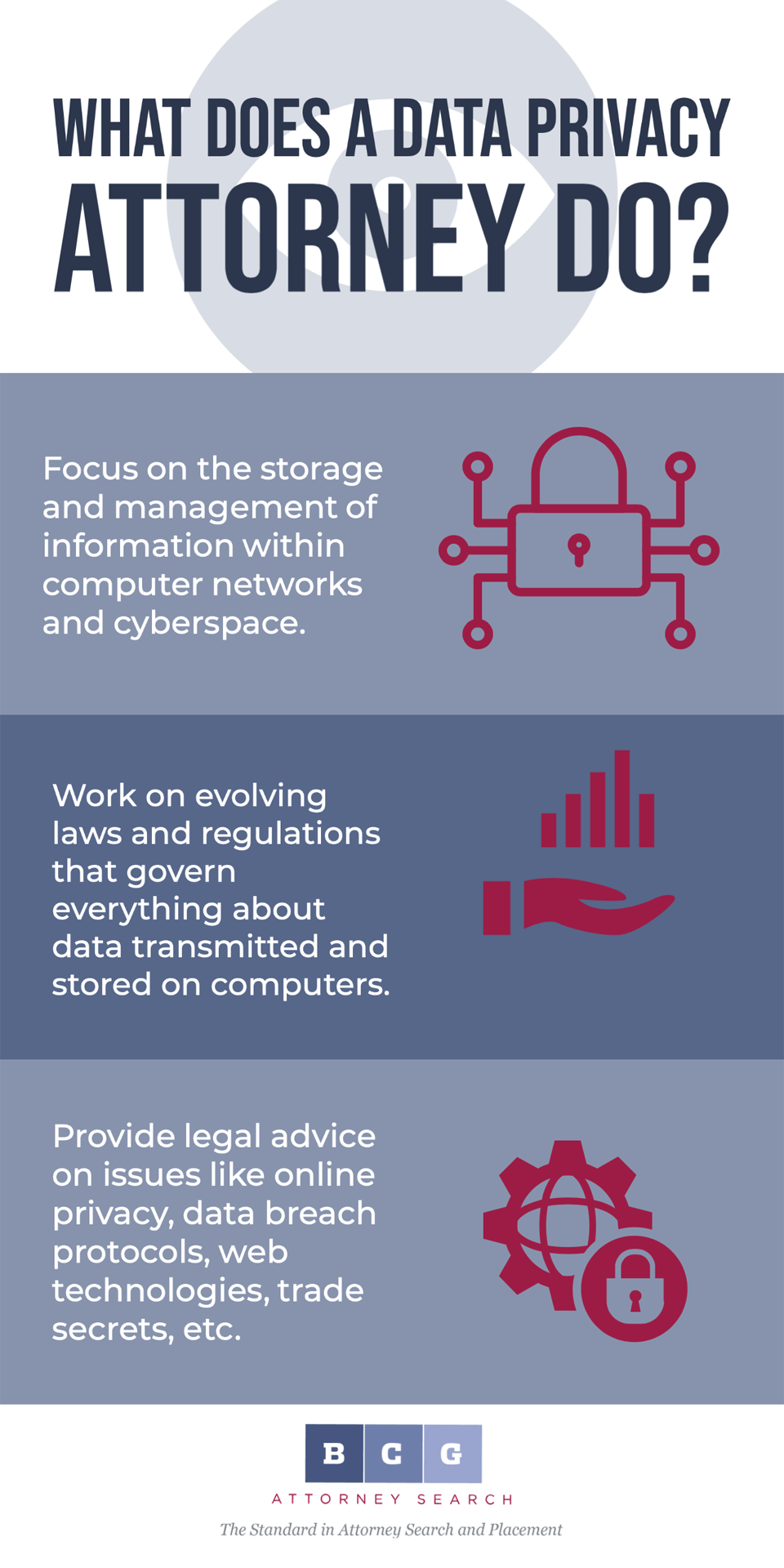 Why Do Data Privacy Attorneys Enjoy Their Jobs?