Diversity and inclusion is one of the most important and pressing issues in the legal profession.
Notwithstanding a host of diversity initiatives spearheaded by law firms, corporate clients, professional organizations, and other stakeholders, the legal profession remains one of the least diverse professions in our society.
BCG Attorney Search wants to help change that.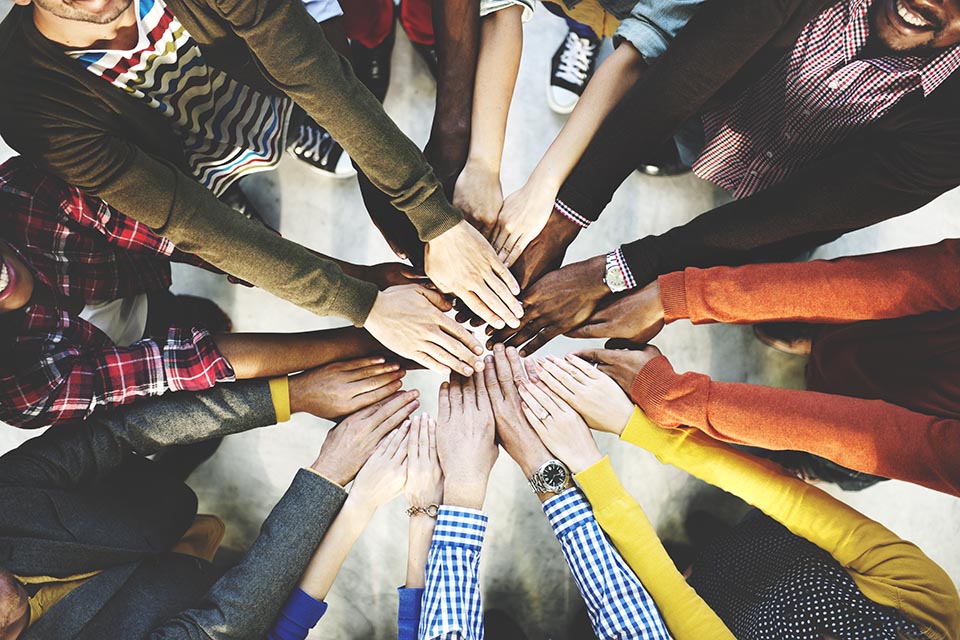 The law firm diversity situation has improved in certain respects, but attorneys of color, female attorneys, LGBTQ attorneys, and other diverse attorneys, still lag behind when it comes to law firm employment, partnership, pay, and leadership. Despite the incremental gains we have made across the demographics, diverse attorneys who work in law firms continue to feel marginalized and without opportunities for meaningful assignments, mentorship, and advancement. This lack of inclusion leads to attrition and a negative cycle in which diverse attorneys are not equally cultivated or promoted, and which perpetuates a status quo of homogeny.  
Recent Statistics
According to the
2019 NALP diversity report
:  
Women account for less than half of all law firm associates and less than a quarter of all partners.
Only 1 in 5 equity partners is a woman.
Attorneys of color account for less than 10% of partners and minority women are the least represented group of all at the partnership level, accounting for only 3.45% of partners.
At 57.45%, women dominate the ranks of nontraditional track/staff attorneys.
The percentage of African-American associates just surpassed the 2009 level of 4.66% (rising to 4.76%), but when it comes to African-American women, the percentage remains below 2009 levels.
African-American partnership grew only slightly from 1.83% to 1.97%.
The percentage of LGBTQ attorneys remains low, at less than 3%, with the percentage of openly LGBTQ partners decreasing from 2018 levels but increasing for associates.
Less than 1% of attorneys of all levels report having a disability, and less than 2% of all attorneys are military veterans.
NALP Executive Director James Leipold summarizes the latest findings this way: "The overall arc of the storyline for large law firm diversity remains the same—it is one of slow incremental gains for women and people of color in both the associate and partnership ranks, interrupted by some recession-era setbacks,
but at a rate so slow as to almost seem imperceptible at times
." (emphasis added)  
Diversity Benefits, Impediments, and Solutions
The benefits of diversity and the reasons for continued lack of diversity are topics that have been well-studied and are covered in more depth in other places on this website. The benefits include creative problem-solving; attraction and retention of top talent; improving morale; compliance with demands of corporate clients; and the integrity that comes from a profession embodying in practice the values of equality and fairness it aspires to in principle.  
The reasons for continued lack of diversity include bias and implicit bias; homophily; lack of accountability; lack of mentors, sponsors, leaders, and role models; stagnated vision; attrition; "pipeline" problems; and systemic racial, gender, social, and economic imbalances.  
What are the solutions? This, too, is an area of enormous thought, effort, and innovation. Best practices include implementing systems to measure diversity data for purposes of tracking and accountability; strengthening mentoring and business development programs for diverse attorneys; making proactive efforts to fill firm leadership positions and relationship manager roles with diverse attorneys; investing in trainings and initiatives to combat bias, implicit bias, and homophily; instituting equitable and unbiased hiring and assignment processes as well as legitimate and respected flexible work arrangements; nurturing an uplifting culture of respect and acceptance; maintaining a zero-tolerance policy for harassment and discrimination; paying people equally for equal work and considering making changes to compensation structures and billable hour computations to better reflect true value; supporting robust and meaningful pipeline programs; diversifying thought-processes about what it means to be a standout attorney and team member; and utilizing a legal placement professional with special skills, insight, reach, and commitment to help meet diversity goals.  
BCG's Unique Role in the Law Firm Diversity Solution
BCG Attorney Search is committed to law firm diversity and inclusion and is in a position to do something about it. As a leading legal placement firm that works with a wide variety of law firms and candidates across the country—and that uses cutting-edge technology and data science to stay on top of the market—we fill a unique role when it comes to diversity. We can see which firms are interviewing and hiring which candidates, and we can see which associates and partners are leaving which firms and learn the reasons why.  
Additionally, given BCG's nationwide presence, placement track record, and market insights published in BCG's highly sought-after annual State of the Market Reports, BCG attracts many qualified candidates, including many qualified diverse candidates, who want to work with a recruiter of our caliber.  
BCG is thus a conduit (or "pipeline") for qualified diverse attorneys, including those whose qualifications may not be "conventional" or immediately apparent. BCG can, does, and will continue to use its considerable resources to find and channel talented diverse candidates to firms ready to embrace and celebrate them.  
BCG also has a dedicated Diversity Director, Sarah Garvey, who focuses her nationwide recruiting practice exclusively on working with diverse candidates, to being a thought-leader in the D&I space, and to holding BCG accountable for its role in closing the diversity gap in law firms.  
We are confident that by working mindfully with our law firm partners we can be an important part of the D&I solution. We want very much to use our special skills and knowledge to help move the needle in the area of diversity and inclusion. We understand the challenges, but we also see the potential. We look forward to the day when law firms better reflect the diverse makeup of our world, and when all of our law firm clients can reap the many benefits of a truly diverse and inclusive workforce.