Summary: Are you considering leaving the big city for a secondary market? Find out the 5 factors you should consider when deciding if making the move is right for you.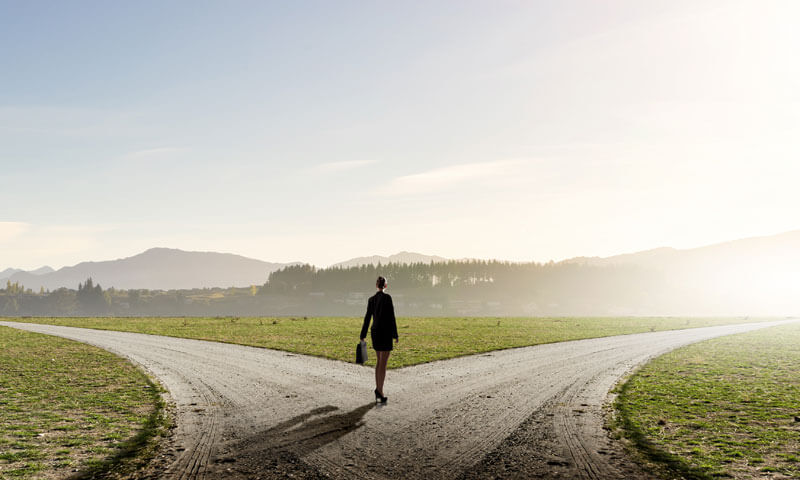 As a legal recruiter, I frequently encounter attorneys at top New York firms fiercely debating whether they should lateral to another New York firm or to a firm in a secondary market, where the attorney may have grown up or would like to raise a family.
For numerous reasons (job opportunities, sophisticated work, money, prestige, FOMO), the vast majority of recent graduates of top law schools end up in one of 7 cities upon graduation: New York; Washington, D.C.; Los Angeles; San Francisco; Chicago; Houston; or Dallas.
While these cities offer abundant opportunities (professionally and otherwise), some people are uncomfortable living in such large cities or eventually would like to settle down and start a family … which can be difficult in Manhattan where the median 3 bedroom costs over $7,000/month to rent (and $3.85 million to buy!).
So if you're considering leaving the big city for a secondary market, what factors should you consider in making your decision? How will the move affect your legal career?  
Which City and Lifestyle Do You Prefer?
 

This may sound obvious, but first you must consider where you'd rather live everything else aside. Where is your social network the strongest? What type of weather and geography do you prefer? How important is home ownership to you? How much do you value being able to walk everywhere? Consider the restaurants, activities, and culture of each location and decide which you (and your family, if applicable) prefer.
 

Consider Whether There Is Work in Your Practice Area in the Secondary Market (And If Not, Whether You're Flexible as to Practice Area)
 
Consider the Secondary Market's Legal Culture and Whether It's a Good Fit for You
 

Fitting in is incredibly important not only for your emotional wellbeing, but also for your professional success.
Ask lawyers in the area about the secondary market's legal culture. For example, certain legal markets are known for having stricter or more lenient standards when it comes to civility amongst lawyers in the community, which can really influence your day to day life – especially if you're a litigator!
Also, in New York, lawyers tend to arrive at the office later in the morning and stay until late at night, whereas in many secondary markets, it's the opposite – attorneys arrive around 8:30 a.m. and leave around 6 p.m. (although obviously both groups also work from home quite a bit).
Finally, consider the diversity, or lack thereof, in the secondary market you are considering and how that may affect your ability to find mentors you can look up to.
 

Consider Whether You'd Rather Work at a Local Midsized Firm or the Satellite Office of a Big Firm
 

You're less likely to work in the main office of a large, established law firm in a secondary market than you are in a primary market. Many lawyers who lateral from BigLaw to a secondary market either join a local midsized firm or a satellite office of a large, established law firm. There are pros and cons with each choice:
 

At a local midsized firm, generally the work is more local and less sophisticated and the salaries and bonuses are lower than they are at satellite offices of large, established firms. However, the lifestyle and job security tends to be better. Generally, associates at these firms get more substantive experience earlier on in their careers, are treated better, work directly with the most important partners, deal with far less up and out pressure, are encouraged to become involved in the community and begin developing their own book of business (which is easier given lower billing rates), and are more likely to make partner.

At a satellite office of a large, established firm, the salaries and bonuses are higher and the quality of the work tends to be higher. However, the most sophisticated, newsworthy cases generally come out of the larger offices and it can be challenging, but is by no means impossible, to get staffed on those cases from a satellite office. The work generated in the secondary market will more closely resemble the kind of work you'd be doing at a local midsized firm. As with a local midsized firm, since there are fewer associates in a satellite office, the local cases usually won't have multiple layers of associates working on them, and associates will receive more substantive experience earlier on in their careers than they would at the main office. The main drawback of working in a satellite office is job security, since associates from satellite offices very rarely make partner, partners in satellite offices are not the ones making major firm decisions, and satellite offices are always in danger of closing down or laying people off.
 

Weigh a Lower Salary with Reduced Cost of Living
 

While you may make a lower salary in a secondary market, any decrease in salary will generally be greatly offset by significantly reduced cost of living and lower taxes. For example, according to Nerd Wallet's Cost of Living Calculator, an associate earning $210,000 in Manhattan would only need to make $101,655 in Miami to enjoy the same standard of living.
See the following articles for more information: