Purely as a numbers game, an attorney seeking to lateral into a firm in a smaller city/legal market is going to have a harder time finding and landing a job – the smaller the market, the fewer mid-to-large sized law firm jobs will be available. Making it even more difficult is the fact that smaller cities are often more desirable than larger markets due to quality-of-life and cost-of-living factors, which results in both lower turnover (people decide to stick around), and more people competing to fill the few openings that do come online. With a greater number of candidates and smaller number of positions, it is obvious that law firms in smaller markets can generally afford to be more selective.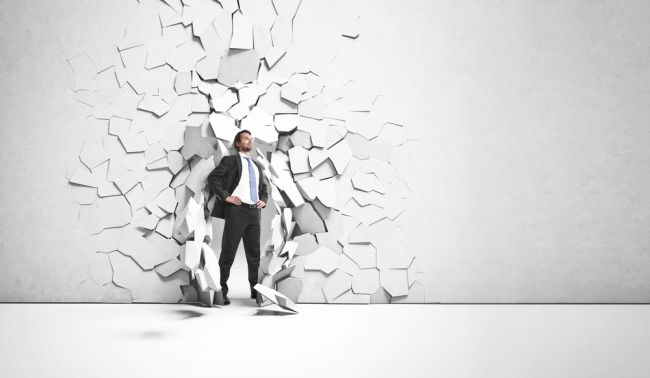 Thus, if you are thinking of targeting a smaller market in your job search, it is worth thinking about exactly how the firms will be selective, and what that means for your own chances as a candidate. Having worked with many candidates looking at smaller markets, as well as meeting and talking with the recruiting coordinators from law firms in smaller markets, there are typically three critical factors (beyond the general quality of a candidate's education and experience) that will determine in large part a given candidate's success. I reference certain West Coast markets as examples here, since that is the region I specialize in for the United States, but these factors will be applicable no matter which region you are working in:
1) Do you have local ties?
This is by far the most important factor. While an attorney with a Harvard law degree, an appellate clerkship, and three or more years of experience at a top firm will always at least get a good look from smaller market firms, even a stacked resume is not a guarantee of an interview or an offer. In fact, I have had one recruiting coordinator at a major firm with Pacific Northwest offices tell me that her firm's Portland and Seattle offices are often more cautious of "rock star" candidates due to concerns over tenure and retention because 1) sometimes the reality of the smaller paycheck can be unsettling to someone accustomed to earning and/or able to earn more in a larger market, and 2) if they are a "rock star" candidate, they can easily pack up and go back to a big city market based on their rock star resume when they decide the current salary is not enough.
Having talked to a number of law firm recruiting coordinators in smaller markets, it is a general rule of thumb that a very strong candidate with no local ties or compelling reasons to move besides "liking" the city (e.g., grew up there, family lives there, spouse got a job there) is much less likely to be considered for an offer than a moderately strong candidate who has extensive local ties. There are, of course, exceptions, but if you do not have local ties (or even if you do), definitely be prepared to answer the question…
2) What do you know about the city/why do you want to live here?
"I read a great article in the New York Times about Portland" is not a good answer. First of all, there have been approximately three thousand articles praising various aspects of Portland in the last decade, so this is already too broad (you should at least identify which article; Portland people will know - they read those things). Second, no firm is going to take you seriously if you do not articulate compelling and specific reasons why you want to be in their city and, more importantly,
why you are going to stick around
if they invest the time, effort, and money to hire you. "I like the outdoors" is not specific enough. "Rain for me is like sunshine for other people" gets you closer in Portland and Seattle, but the point is that the more specific (and realistic) you are, the better your chances will be to convince a firm that you are worth considering.
This is not small-market specific, but it is always worth mentioning for any law firm job search: you should also be able to articulate why you are specifically interested in any given law firm. Do your research on the firm and its culture and highlight which aspects appeal to you. Take a look at the attorney profiles in the practice group you would be working with and see what types of cases they work on and clients they work for, and how that fits with your own experience and long-term goals. The more specific (and realistic) you can be, the more a firm will be convinced that you might be worth interviewing and potentially hiring, even if your local ties are not as strong. If you can show why you would be a good fit at a firm, and why they are a good fit for your long term goals, then that in itself can be a compelling argument that you are likely to stick around.
3) Are you actually okay with making less money?
One of the benefits of a smaller market is the relatively lower cost of living, but the corollary of this is that it also means lower salaries (and bonuses) than the larger markets. Many candidates are fine with this in theory, but before you seriously consider a smaller market, put the
actual
numbers down on paper and make sure that you will be okay in the long term with the relative reduction in salary, both financially and psychologically. Financially, you should break down your potential future salary, what your rent/mortgage is likely to be, what your student loan payments are, your savings goals, etc., and actually plan a hypothetical future budget to make sure it would still be feasible for you and your family. Psychologically, you should also consider the "opportunity cost" of what you will miss making over the course of your career relative to your peers in a larger market (a $24-40k difference in first year starting salary may not seem like a lot, but the gap can grow every year and total in the hundreds of thousands by the time you are even just a senior associate).
This is of course not an argument against a smaller market – money is not everything, and the intense competition for smaller-market positions speaks to how much other factors are in play – but it is something you really need to consider because law firms are thinking about it, and thinking about how you are going to deal with it, when they consider you as a candidate (and may even bring it up during the interview process). A law firm is not going to hire someone they think will leave in a few short years or less because the money is not good enough.
Conclusion
Even though these three factors may seem obvious, you would be surprised at how often candidates truly fail to give them serious thought until they have already invested extensive time and effort in their search. It is important to consider them at the outset, however, because this will not only help increase the chances of success in your job search when targeting a smaller market, but also may help you decide whether you really want to engage in that search in the first place. If you have thought about it, and still want to give a smaller market a shot, the next step is contacting an excellent recruiter who regularly deals with those markets, and my colleagues and I might just have a suggestion for you.