Summary: Learn how to present yourself to a law firm in the best light possible and increase your chances of getting the job in this article.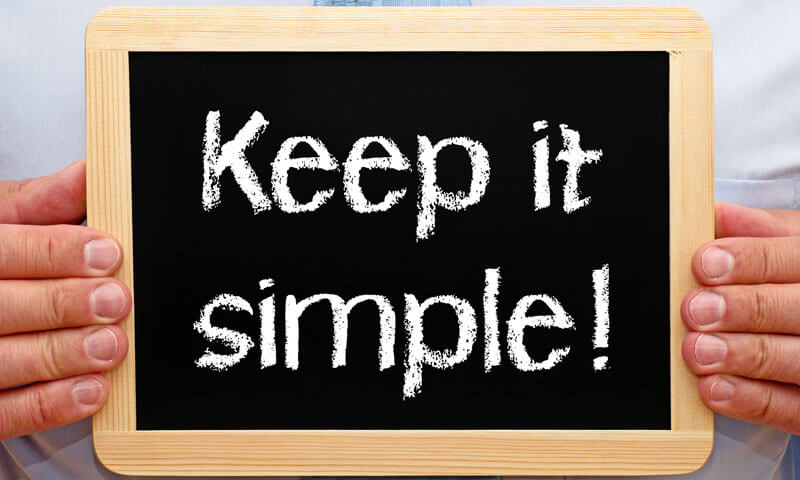 As a legal placement professional, a big part of my job is helping people present themselves to law firms in their own best light. You are a competent, polished, accomplished professional who will make a seamless transition from your current situation to a new law firm. This is the simple, uncomplicated story that every law firm wants from its new hires. Right? But what if the story isn't that simple? Your goal is to deconstruct any complications in your personal story. The simpler your story, the more likely you will get hired.  
Law firms get many, many applications. If your application presents barriers to hiring you, you are less likely to get hired. Such complications include: changing practice areas to an area in which you have no experience, moving to a state where you have no connection, and looking for a job after a layoff. Much of my job involves helping you to deconstruct these barriers so that law firms will understand that they don't present a problem. The more you can do to simplify your own story the more likely you will get hired. And there is plenty that you can do.  
Changing Practice Areas
I get plenty of candidates who want to change practice areas, especially in difficult economic times. Many have excellent credentials but simply have no experience in their desired practice area. Asking a law firm to train you in a new area is asking that firm to take a risk on you. That is a complication for the firm. Here are some things you can do to convince a law firm that investing in you while you learn a new practice area will actually be pretty simple.  
The first thing you can do is choose a practice area that is underserved. The legal market is constantly changing, and it will help you greatly if you can gain a sense of what practice areas are hot right now. A skilled legal placement professional will be able to help you with this. If a market sector is flooded, as litigation was during the downturn, with excellent, qualified and experienced attorneys, there is no way a law firm is going to invest money in someone to make the transition to that area. The opposite is also true; if a legal market is underserved, you have a much better chance that a law firm will be willing to train someone who is simply sharp and enthusiastic.  
After you figure out which areas are underserved, you need to figure out which practice areas are practical for a transition for someone like you. Choose a practice area that makes sense with your current skill set. To use the same example as above, during the downturn, I had many out-of-work litigators trying to transition to another practice area. Some areas, like bankruptcy litigation and labor and employment litigation, make sense for litigators because they tend to involve at least some litigation. Positions involving contract drafting and negotiations also make sense for those litigators who have experience with contract disputes. However, areas like transactional tax and corporate law do not make much sense because
the litigator
would need to be trained basically from scratch, as these types of positions involve very little litigation. Law firms recognize this. A transition to a practice area that makes no sense complicates your story, and may well keep you from getting what you ask for.  
Third, to the extent you are able, gain some experience in your desired area. Even if it is just pro bono experience, do what you can to get exposure to the issues you seek. If you become aware of a matter in your group that touches issues or intersects with issues in another practice group, ask to be included in that matter. You may be able to begin the transition in your own firm, and you can hunt for a new job with some small amount of experience under your belt.  
See the following articles for more information:
Changing Geography
Moving to a new area of the country adds additional risk
, costs and inconvenience for a potential employer in that they often pay for relocation and bar expenses. They assume a risk that you are just taking the job so that you can live in that city, but after a year you'll look for a better job. Also, they assume a risk that you (or your family) may not like that area of the country after all. I once worked with an attorney who moved to a new a city for a job that he loved, but his poor daughter developed terrible environmental allergies and they had to go back to where they came from. Asking an employer to assume these risks makes an employer less likely to hire you. What can you do to ease the risk for a potential new employer?  
There are several things you can do. The first and perhaps most important is to convince the firm that you already have enough experience with their city that you understand what living there will be like. Every city has its own quirks and culture, and firms run a risk in relocating someone that you will be caught by surprise by their city's particular character. Tell them about any friends, family or visits you have made there. Don't hold back. If at all possible, schedule a visit there and tell employers the dates you will be in town. If they can see that you are already at ease in their city, it amounts to one less complication in your story, and one less risk they must bear.  
Another thing is to clearly explain why you are targeting their particular firm or group. If you can put a firm's mind at ease that you are not just looking for someone to pay your moving expenses and serve as a base as you establish better connections in town, that is also one less risk they will need to assume.  
Last, you can
always take the bar exam or waive in to your target jurisdiction.
Some states value this more than others.
Similarly, it is more important in some practice areas than in others. A knowledgeable legal placement professional will be able to advise you on whether admission to a state's bar is necessary for you.  
See the following articles for more information:
Layoffs
A layoff significantly complicates anyone's story. There are several things you can do to make it significantly simpler.  
First, come prepared with neutral reasons for the layoff. You must understand that firms are worried that you were actually fired for cause, or that if you were more valued, you would not have been let go. The more you can make the layoff not about you, the more you simplify the story. Did a major client leave? Were many others laid off along with you? Know what happened, and be able to talk about it in neutral terms. The worst thing you can do is say, they didn't really give me a reason, and I don't know what happened. This creates all kinds of questions in the mind of a potential employer that are likely to keep you from getting hired.  
Second, come with multiple, glowing recommendations. If there was one person who gave you bad reviews, or didn't like you or your work for whatever reason, simply do not offer that person as a recommendation.
By the time a firm is reviewing your recommendations and checking references, they have usually already decided they want you and may be willing to overlook one black mark on your record, should it come up.
This is especially true if other recommenders are very enthusiastic about you and your work.  
Third, always be positive about the layoff. If you say negative things about your former employer, or if any bitterness comes out, it will become clear to the firm that your being laid off is a more complicated story than you may be letting on. Think about what you learned at the firm, discuss projects you loved and praise partners who were good to you and liked your work. If you have positive things to say about a firm that let you go, you give the impression that you were not the reason you were let go. The potential employer will then understand that the story is a simple one, and it had nothing to do with you.  
See the following articles for more information:
When searching for a position, it is always important to keep your story as simple as possible. It is not your job to make people understand what you have been through. Instead, it is your job to make them understand that you will make their life easier, not harder, because your story is simple, and your transition to their firm will be as well.