Question: I am a first-year associate from a top-five law school, where I earned some distinction. I am miserable at my present position in the corporate department of a mid-size New York City law firm. The firm is a great place to work but I could not devise a worse career for me than corporate law. I wanted to become a lawyer to read, write, analyze and work with international issues; not photocopy, insert commas, collate, collect signatures, and harass opposing counsel for by-laws. I want to go to work and read for comprehension for at least some part of my 13-hour day.

Childish bitterness aside, I know that I have to pay my dues; but I am building a house I do not want to live in and I am tired of crying myself to sleep. We make the "firm decision" fresh out of our first year in law school. I knew nothing then.

Over the two years following that decision, my interest has grown in international trade, environmental law, antitrust and international litigation and arbitration. In fact, my firm accommodated those interests by providing me with a steady diet of made-up assignments for my 13-weeks summer with them.

Now I am interviewing again and the bedtime tears have ceased. Please advise on the best way to present myself and this career change.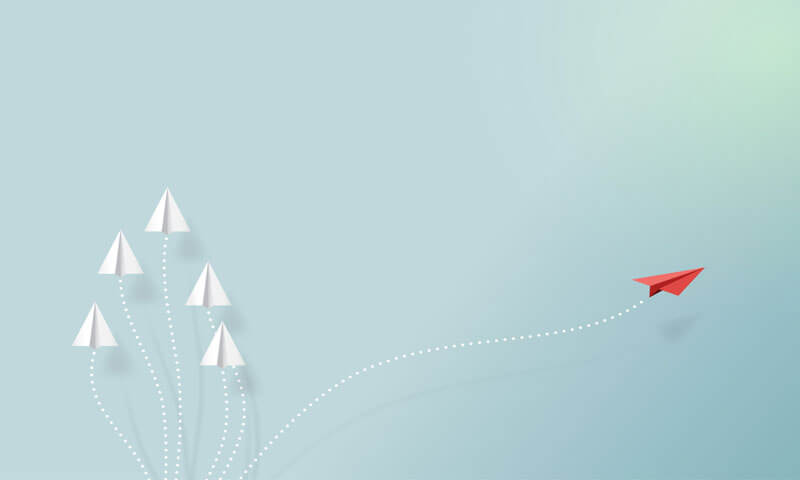 Answer:
OK, calm down. This situation can be easily remedied.
However, in order for the remedy to be productive, you must be patient, not move too hastily and think about the kind of lawyer you really want to be.
The bottom line here is that you don't want to be a corporate associate. It is quite early in your career so you have not caused any harm at this point.
But the problem here seems to be that you have no idea in which direction you should travel. You have told us that you are interested in international trade, environmental law, antitrust and international litigation and arbitration. Unfortunately, you probably are seeking a job that does not exist if you are looking for a department that will provide you with a combination of those
diverse practice areas
. The first thing you need to do is decide which is your #1 choice, #2 and so on.
For example,
if you are interested in environmental law
, I don't understand why you would want to be interviewing for a job within an international trade department.
If you think you want to work on international litigation and arbitration, why would you be meeting with environmental partners for a job?
You get my point.
By the way, no one has to pay their dues if those dues include crying yourself to sleep each night. What good is a career if it is going to kill you? The most
productive people at a job
are those that enjoy what they do. There should not only be enjoyment, but also an opportunity to grow and learn new things on the job. If all of these elements are nonexistent then it must be pretty damn hard to get up and go to work each day.
Since you seem very clear on the fact that you do not want to be a
corporate lawyer
, I am not going to suggest that you give it a few more months.
The first thing you should do is sit and speak with an understanding ear at your firm.
Perhaps it will be the hiring partner, the recruiting coordinator or maybe one of the partners or senior associates that you worked for during your 2L summer.
Let them know about your career goals and the departments in which you would like to practice. Since you summered there and also have impressive academics, it would seem to me that this firm would not want to lose you so early on.
What I don't understand is why the firm assigned you to the practice areas you enjoy during your summer job and then moved you over to corporate when you joined the firm as a permanent associate. Were you aware that this was going to happen? Did you speak with anyone at that time?
Well, it has been at least 5 months since you started at the firm so I suppose one could argue that you certainly have given this practice area a chance. I say "argue" because as a first-year associate, you really are not going to be running deals. Quite candidly, I am not sure that any of the clients of the firm are going to want a 5-month associate to do much more than photocopy, insert commas, collate, collect signatures, and harass opposing counsel for by-laws.
Do you really think that it will be that much different in a litigation or environmental law practice group? I am assuming that you have given all of this a good deal of thought before you bail out of this practice area.
Whether or not you have tried to switch departments at your present firm, it is clear that you want to join a different law firm. I don't think that figuring out how to best present yourself is going to be all that difficult. Hopefully they still like you at your current firm (obviously they did like you very much or they would not have made you an offer after your summer employment). Therefore, you will have good references.
Your reasons for wanting to leave your firm so early in your career are valid just as long as the opportunity to move into a different department did not exist at your current firm. If you could have made the switch at your current firm but were not offered that opportunity or did not accept the transfer, you are going to have to explain that situation candidly. However, if that opportunity was not available, it is quite clear why you are interviewing and I don't think that any interviewer will dwell on the subject.
The best advice I can give to you on the subject of presenting yourself is to make sure that you do not discuss all the different practice areas that are of interest to you. Do your homework prior to any interview and know what department you are going to meet. Then you will be able to focus your discussion on that particular practice area.
I started out this answer by advising you to not be hasty in your decision. So, before I close, let me caution you once again. Do not accept a job without really giving it a lot of thought. Make sure that this is truly the practice area that you want to join. You do not want to put yourself in a position where you realize five months from now that this is yet another kind of law in which you are not interested. Be selective and cautious because you need to hunker down and stay at this next firm for quite a while. Do your due diligence and make your decision based on knowledge, not emotion.
In the meantime, enjoy the interviewing process. It sounds as if just knowing that there is light at the end of the tunnel is helping you tremendously, and that is ultimately going to help you in making a better presentation during your interviews. Best wishes and please let us know how things are going!
Please see this article to find out if litigation is right for you: Why Most Attorneys Have No Business Being Litigators: Fifteen Reasons Why You Should Not Be a Litigator
Summary: I am miserable at my present position in the corporate department of a mid-size New York City law firm. Please let me know how I can change practice areas.
See the following articles for more information: