Summary: Many attorneys think waiting until the new year to start their job search is best. Learn why you shouldn't wait until the new year to start looking.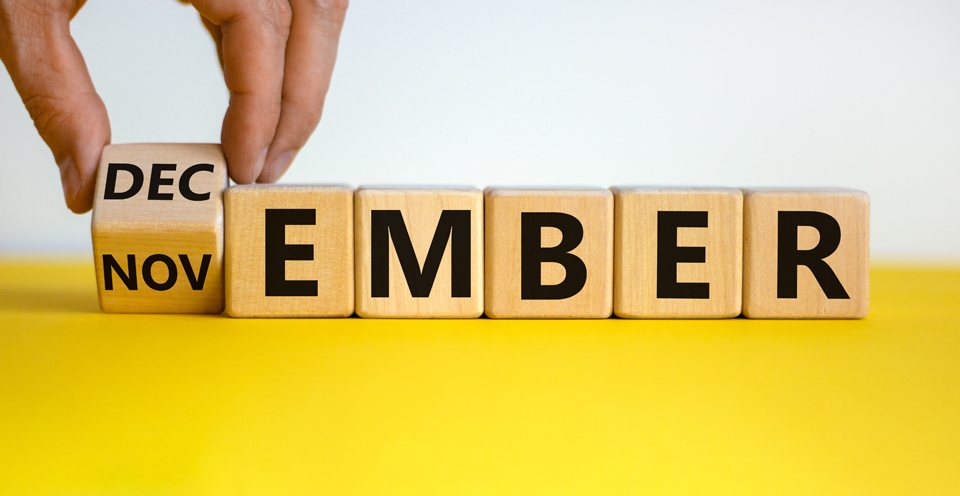 Many attorneys think they should wait until the beginning of the new year to start looking for a job.
This is crazy. Here's why November and December are
the best times of the year to look for a new job
:  
1. No One Else is Looking in November and December
January is when everyone else is looking for a job.
Generally, if everyone else is doing the same thing there will be more competition. In January countless people as qualified as you may be applying for the same positions, causing the firms to be much choosier. This is not good and will hurt you.
Have you tried applying for jobs during January? If so, what happened?
I make more placements in November and December than any other month. While other recruiters are spending time traveling and doing who knows what, I am pounding the pavement and recruiting as hard as I can.
Law firms receive fewer applications then, so my candidates stand out and
get more offers.
Additionally,
most attorneys are working all the time anyway.
Some go years without a vacation; they are always around, ready to interview and hire!
You need an edge in any search.
For some people it is their education, for others it is the quality of the firm they are coming from and for others it is the demand in the market
at a given point in time—and for some it is applying to jobs when no one else is.  
2. Law Firms Have Hiring Budgets They "Use or Lose" Toward the End of the Year
I generally see far more interviews and job offers in November and December than any other time of the year.
Law firms tell me they have hiring budgets they need to use by the end of the year.
If the recruiting department does not use its entire hiring budget it will not receive the same amount of money—or more—the next year.
When a law firm is "rushing" to use a hiring budget,
it's less likely to spend time parading a bunch of candidates through the door and critically examining every resume.
Instead, the firm is in a rush to hire people, so it does not spend as much time conducting follow-up interviews and debating about you. The firm has a budget to spend and a deadline for doing so!
I have seen law firms do some crazy things in November and December, including the following:  
One of my candidates got hired as a second year associate by one of the 10 largest law firms in the country without the firm even asking for his transcript.
One candidate got hired by a major American law firm after a 20-minute Skype call.
Multiple candidates have received offers in screening interviews.
You should get yourself out there to as many potential openings as possible in November and December. Firms act more recklessly with their hiring practices then.
Have you ever applied during November and December? Did you find the hiring process to be more reckless?
3. Law Firms Are Eager to Fill Positions That Have Been Open a Long Time Before the End of the Year
Many law firms have older positions in November and December that may have been open for six months or more. Maybe the law firm made offers that were turned down. Or perhaps it was too picky and rejected too many people—and now they need to move fast.
Recruiting administrators and others are often evaluated based on their ability to fill positions and the speed with which they do so. Their job is to develop good relationships with recruiters and the legal community so they can get the word out about their openings. If they do not fill openings by the end of the year, this is likely to come up in their reviews and could affect their compensation and even their job security. Thus, there is a lot of "invisible" pressure that
legal recruiters
face at the end of the year.
Recruiting personnel may hype you to attorneys as "the perfect fit" and "the best out there" more than any other time of the year.
It's in their own self-interest to do so.
Because law firms may have been too picky or had offers turned down earlier in the year, they are now hungry to fill the position. If you are applying in November and December there's a good chance many of the positions are older and the law firm needs to fill them now.  
---
See Related Articles:
---
4. Law Firms Are Less Critical of People Interviewing for Jobs in November and December
For many years, I have counseled job seekers to always interview on Fridays whenever possible.
People are typically a little tired, less critical and in a better mood because of the approaching weekend. In fact, I would estimate the odds of someone getting hired after interviewing on a Friday are at least 30% greater than any other day of the week.
This same logic applies when you are interviewing for jobs in November and December. The people inside the law firms are looking forward to spending time with family at Thanksgiving and Christmas. People are in better spirits and, for the most part, much less critical. They are in a giving mood and more likely to be nicer to others. The focus is less on work and more on upcoming travel to visit family, go skiing, etc. People are in a hurry to "wrap things up" and hire for a position. Being nice to people and helping them feels good during the holidays. This holiday spirit may even make a law firm more open to hiring someone who is currently unemployed.
Additionally, many people in positions to hire have also just received holiday bonuses. These bonuses make people feel good, which may make them more likely to hire you as well.  
5. Law Firms Are Often Eager to Get Hiring Out of the Way Now
Most attorneys absolutely hate interviewing. It detracts from the time they can bill, so they generally resent having to take time out of their busy schedules to interview. Each year in January and February a horde of attorneys comes through most large law firms. Associates and partners must sit there and ask dumb questions about an applicant's law school days, work experience and more—when all they're really trying to figure out is if they like the person or not.
Have you ever been part of the interviewing process? Have you felt the same way?
Many attorneys are smart enough to understand that if they make positive remarks about candidates who come through in November and December, they will have fewer people to interview in January and February. Most attorneys like to start the year off strong by billing lots of hours. If they are inconvenienced with having to interview lots of people during these months then it interferes with their billable hours.  
6. Law Firms Are More Disorganized in November and December, Which Works in Your Favor
When I was in law school we were hit with the so-called "snow storm of the century" the night before my interview with the Justice Department in Washington, D.C. Undeterred, I somehow made it to the building for the interview. Only one attorney in the entire office bothered to come in that day—it was the storm of the century! He had no idea what I was doing there, so he made a few phone calls and decided to interview me himself. Instead of spending an entire day interviewing for a job, I spent 30 minutes chatting with a low-level attorney. I have no idea if they were all embarrassed for not making it into the office or what, but they hired me for the job. The person that called said something like, "Brian really liked you so we think you would be a good fit for us."
It is not easy getting a job in the Justice Department and I got lucky because they were disorganized.
In November and December, many law firms are disorganized because various people may be out of the office. This disorganization can work in your favor because you may be interviewing with people that do not know what sorts of questions to ask you or what to look for. They may therefore be less critical of you and turn in better reviews. This may work in your favor.
Disorganization can take many forms.
The law firm may not look as deeply into your background as it normally would
. I had one candidate get hired years ago who had a social networking page seemingly dedicated to talking about how much she hated working in a law firm. She was hired in December.
Normally, law firms look at this sort of thing very carefully before hiring someone, but they missed it here. I learned about this later when the firm found out about it, as she and some partners were getting ready to move to another firm. The new firm took everyone but her. If the law firm that hired her had done its homework and found this social networking page it never would have hired her.
The point is disorganization can work in your favor quite often in November and December. Law firms are not as careful, move faster and have fewer people around to find fault with you.  
7. Many Law Firms Have a Lot of Work That is Not Getting Done During November and December and Are More Eager to Hire
Even though law firms are still operational in November and December, these are also months when a lot of people are dropping the ball and work is not getting done. With
people travelling and not showing up for work
, and others starting to get sick in colder climates, law firms become acutely aware that they may need more people now!
Traditionally, many law firms realize they need more people this time of year because
during the holidays support staff (secretaries, word processors, copy room people, paralegals, contract attorneys and other temp workers) kick up their level of unreliability to new heights
! The same goes for attorneys who may be contemplating leaving after they get their bonuses at the end of December. These attorneys may begin using their built-up vacation days.
People in support roles take their family time, travel time and personal time much more seriously than the average attorney does—and they use these months to spend time out of the office. The same goes for attorneys who are on their way out the door. Sick days and vacation days start to be used en masse!
Attorneys look around and see there is no one to do a lot of the work. This makes attorneys more eager to hire than they normally would be—and they are much less likely to be critical of your candidacy because they need help now.  
---
See Related Articles:
---
8. Law Firms Can Move Faster Because They Are Less Busy and Have More Time for Hiring
Because there are fewer people applying for positions, recruiting administrators inside of law firms who are normally overwhelmed with candidates have time to consider you. With fewer people applying for jobs it is easier to pay attention to applications and schedule interviews.
I notice that law firms often respond to my candidates in minutes when I am recruiting in November and December. In contrast, during busier times of the year it can often take law firms weeks before they can review all of the candidates who are applying for a position.
Putting yourself in a position where the law firm is moving faster and you are more likely to get a job is the smartest thing you can do.
What other things can you suggest a person do to increase their chances of getting a job?
9. Many Firms Ask People to Look for New Jobs at Their End of Year Reviews in November and December
Most law firms review people in November and December. During these months people learn that
they did not make partner
and may be asked to leave. Other attorneys may be told they do not have futures in the firm, and still others get upset with low bonuses or poor reviews. The law firms know there will be more turnover than usual.
With attrition in the pipeline, law firms start interviewing candidates almost contemporaneously with their review season. The best time to apply to law firms is right when they realize they have a need. This fact is somehow lost on the "January" job seekers. Moreover, if you are the only applicant this time of year (as discussed above), when the law firm realizes it has a need you will have almost zero competition. Finally, the law firm may consider you for an opening it has not even gotten around to creating or publicly announcing yet.
10. If You Are The First Person the Law Firm Sees for a New Position You Have a Much Better Chance of Getting Hired
Many law firms have new positions in November and December and announce these positions then. If you apply to law firms in November and December you are much more likely to be one of the first applicants and get the position.
Law firms are composed of human beings. As humans we generally like to bond with the first people we meet, and then forget about the ones who come later. That said, once a law firm starts interviewing someone and considering them seriously they are more likely to not pay attention to the people who come later. The law firm generally bonds with the first people and ignores the subsequent applicants.
I know this from experience. I often have an outstanding candidate who I send in for a given position and the law firm calls me back. "We are already interviewing a few people we like," they say all the time.
"I know. But this guy was one of the top two students in his graduating class at
Columbia Law School
and is at
Cravath
. How can you possibly do any better?"
"He's certainly much better than our other candidates, but like I said, we are already interviewing a few people."
This is simply human nature. There is early bonding with the initial applicants and those who come later are essentially ignored. Getting in first is easier in November and December.  
Conclusions
Do not believe the hype that January is the
best time of year to look for a new position
. The best time is during November and December, when law firms are eager to hire and their guard is down. I work seven days a week in November and December—as any good recruiter should. It is the absolute best time of year to get a position!  
Click here to contact Harrison
About Harrison Barnes
Harrison Barnes is a prominent figure in the legal placement industry, known for his expertise in attorney placements and his extensive knowledge of the legal profession.
With over 25 years of experience, he has established himself as a leading voice in the field and has helped thousands of lawyers and law students find their ideal career paths.
Barnes is a former federal law clerk and associate at Quinn Emanuel and a graduate of the University of Chicago College and the University of Virginia Law School. He was a Rhodes Scholar Finalist at the University of Chicago and a member of the University of Virginia Law Review. Early in his legal career, he enrolled in Stanford Business School but dropped out because he missed legal recruiting too much.
Barnes' approach to the legal industry is rooted in his commitment to helping lawyers achieve their full potential. He believes that the key to success in the legal profession is to be proactive, persistent, and disciplined in one's approach to work and life. He encourages lawyers to take ownership of their careers and to focus on developing their skills and expertise in a way that aligns with their passions and interests.
One of how Barnes provides support to lawyers is through his writing. On his blog, HarrisonBarnes.com, and BCGSearch.com, he regularly shares his insights and advice on a range of topics related to the legal profession. Through his writing, he aims to empower lawyers to control their careers and make informed decisions about their professional development.
One of Barnes's fundamental philosophies in his writing is the importance of networking. He believes that networking is a critical component of career success and that it is essential for lawyers to establish relationships with others in their field. He encourages lawyers to attend events, join organizations, and connect with others in the legal community to build their professional networks.
Another central theme in Barnes' writing is the importance of personal and professional development. He believes that lawyers should continuously strive to improve themselves and develop their skills to succeed in their careers. He encourages lawyers to pursue ongoing education and training actively, read widely, and seek new opportunities for growth and development.
In addition to his work in the legal industry, Barnes is also a fitness and lifestyle enthusiast. He sees fitness and wellness as integral to his personal and professional development and encourages others to adopt a similar mindset. He starts his day at 4:00 am and dedicates several daily hours to running, weightlifting, and pursuing spiritual disciplines.
Finally, Barnes is a strong advocate for community service and giving back. He volunteers for the University of Chicago, where he is the former area chair of Los Angeles for the University of Chicago Admissions Office. He also serves as the President of the Young Presidents Organization's Century City Los Angeles Chapter, where he works to support and connect young business leaders.
In conclusion, Harrison Barnes is a visionary legal industry leader committed to helping lawyers achieve their full potential. Through his work at BCG Attorney Search, writing, and community involvement, he empowers lawyers to take control of their careers, develop their skills continuously, and lead fulfilling and successful lives. His philosophy of being proactive, persistent, and disciplined, combined with his focus on personal and professional development, makes him a valuable resource for anyone looking to succeed in the legal profession.
About BCG Attorney Search
BCG Attorney Search matches attorneys and law firms with unparalleled expertise and drive, while achieving results. Known globally for its success in locating and placing attorneys in law firms of all sizes, BCG Attorney Search has placed thousands of attorneys in law firms in thousands of different law firms around the country. Unlike other legal placement firms, BCG Attorney Search brings massive resources of over 150 employees to its placement efforts locating positions and opportunities its competitors simply cannot. Every legal recruiter at BCG Attorney Search is a former successful attorney who attended a top law school, worked in top law firms and brought massive drive and commitment to their work. BCG Attorney Search legal recruiters take your legal career seriously and understand attorneys. For more information, please visit
www.BCGSearch.com
.
Harrison Barnes does a weekly free webinar with live Q&A for attorneys and law students each Wednesday at 10:00 am PST. You can attend anonymously and ask questions about your career, this article, or any other legal career-related topics. You can sign up for the weekly webinar here: Register on Zoom
Harrison also does a weekly free webinar with live Q&A for law firms, companies, and others who hire attorneys each Wednesday at 10:00 am PST. You can sign up for the weekly webinar here: Register on Zoom
You can browse a list of past webinars here: Webinar Replays
You can also listen to Harrison Barnes Podcasts here: Attorney Career Advice Podcasts
You can also read Harrison Barnes' articles and books here: Harrison's Perspectives
Harrison Barnes is the legal profession's mentor and may be the only person in your legal career who will tell you why you are not reaching your full potential and what you really need to do to grow as an attorney--regardless of how much it hurts. If you prefer truth to stagnation, growth to comfort, and actionable ideas instead of fluffy concepts, you and Harrison will get along just fine. If, however, you want to stay where you are, talk about your past successes, and feel comfortable, Harrison is not for you.
Truly great mentors are like parents, doctors, therapists, spiritual figures, and others because in order to help you they need to expose you to pain and expose your weaknesses. But suppose you act on the advice and pain created by a mentor. In that case, you will become better: a better attorney, better employees, a better boss, know where you are going, and appreciate where you have been--you will hopefully also become a happier and better person. As you learn from Harrison, he hopes he will become your mentor.
To read more career and life advice articles visit Harrison's personal blog.