Summary: Before you decide to move to another law firm consider these factors.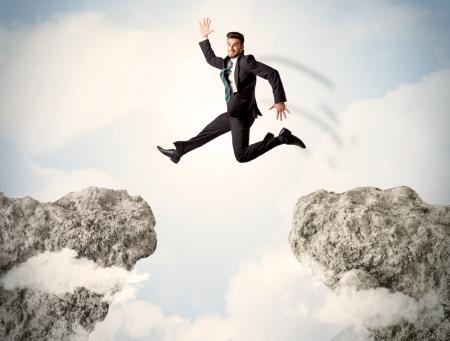 There are many reasons attorneys come to me seeking to make a lateral move (or find a job, if they are currently unemployed). Sometimes these reasons are out of necessity, such as being laid off, or moving to a different city for family reasons. Most of the time the reasons are more strategic or preferential in nature – the attorney does not see opportunity for long-term advancement at their current firm, and wants to move to a firm that will be more conducive to building a book of business, or the culture at their current firm is toxic and they want to work with a better/nicer group of attorneys. There are also always plenty of attorneys seeking to make a step-up in terms of prestige and compensation.  
These are all perfectly good reasons to make a lateral move, but I find that way too frequently attorneys do not think strategically about their career and the timing of a move. If you are making a move out of necessity, you are reacting to something that happened to you, which is a position of relative weakness. Because of this necessity, you may need to compromise, sometimes greatly, on a number of otherwise important factors in a job search, such as compensation, a fit with the firm culture, the quality of work available at the firm, etc.  
Sometimes there is nothing you can do but react, especially if a partner or client departure, or a large case settlement, leads to a sudden lack of work and a pending layoff. Good attorneys will generally have their ear to the ground about issues within a firm, and will always be seeking their next work assignment, but it does sometimes happen that no matter how much effort an attorney makes to seek and generate new work, it simply does not work out.  
However, most attorneys who wind up in this position are "stuck" because they failed to think strategically and make a career move well in advance of any potential issues that would put their current job and long-term career prospects in jeopardy.  
As an attorney who presumably wants a stable, long-term career in your chosen profession, you need to always be aware of whether you are in the right position to ensure success in this goal. That may very well be staying at your current firm, if you have a strong partner mentor who will be your advocate when you are up for partnership, or a great connection with a legacy client of the firm that will ensure you are not lacking for work. However, for the majority of attorneys, they will need to make at least one or more moves in their career to ensure success in the long term.  
I won't list all of the potential factors you should consider when evaluating your career and whether you should stay put or look to move, but I will provide a brief list of some commonly overlooked factors, and why they are important strategically.  
See the following articles for more information about when the right time is to make a move:
Probably the most major factor is the market cycle. Certain practice areas tend to follow market cycles of around 6-10 years, usually falling within the 8 year range, and this tracks with cycles in the overall economy. Specifically, transactional practice areas tend to be white hot when money is flowing, the economy is humming, deals are being made and construction on new real estate and infrastructure is booming. But then when there is a crash or a slowdown, attorneys who once found themselves fielding 15 calls a day from eager recruiters will begin worrying about a lack of work, and find that when they reach out to those same recruiters once the market has gone down, it is now the recruiters who will ignore their calls, because firms aren't hiring in that practice area.  
This is extremely important to be aware of as a practicing attorney, because if you see yourself needing to make a move within the next 3-5 years, for any current or anticipated reason, you should time your move to the market rather than when it is "perfect" timing for you personally, because those two things may not match up. You can find a new position in a hot market, even though you don't necessarily need to move right away, but you won't find a new position very easily, if at all, if you need to during a down cycle in the market for your practice area. Moving when you don't need to, but when you have the best opportunity to move, and when you may not have that opportunity a few months or years down the road is the very definition of strategic thinking.  
A related factor is what level you are at in your career, and your honest prospects for advancement within the next 3-5 years at your current firm. If you are a mid-level associate at a firm that is not known for supporting business development, and you don't have a very strong relationship with a partner mentor who will go to bat for you, or a legacy firm client who likes you and will provide you with enough work to justify keeping you on as you get more senior, you may want to make a move to a firm where you have more long-term security, even if it means a pay cut or a smaller market. You may be fine and busy at your current position, but as you get senior you will become much less marketable to a lateral firm if you have no portable business. This means if you are a 6
th
or 7
th
year real estate attorney, and the market is hot for your background, you should move before you get "stuck" at your current firm when the market takes a downturn and you are being forced out of your current firm with no lateral prospects. You could have been at a smaller or more sustainable firm if you had made the move when the market timing was right.  
A similar factor if you are trying to build a book of business is your firm's billing rates. You might be getting paid well right now, and being fed plenty of work from the rainmaker partners, but the real stability and real money in the long term is having your own book of business. If your firm's billing rates are prohibitively high for prospective business contacts you may have from undergraduate or law school, you will not bring that business in until you move to a firm with more reasonable rates. If you are at the point where you have good potential client contacts, and could start bringing in your own work, but the rates are prohibitive at your current firm, you should very likely take the pay cut to move to a smaller firms and lower rates in order to generate your own client base.  
These are only some of the factors you should consider in evaluating your current and future career prospects, and whether you should consider a strategic job search or lateral move. Obviously you may find yourself needing to make a move, but as I stated above, that is not a strong position. Moving when you have the best odds of landing a better long-term position, even if it means a relocation or temporary pay cut, is the way the most strategic and serious attorneys treat their careers, and they will be the attorneys that enjoy true long-term success, driving their own careers instead of simply reacting to external circumstances.