Summary: With clear and proven insights on rainmaking, business plans, lateral moves and more, BCG's Comprehensive Guide for Law Firm Partners is a must-have resource.
With clear and proven insights on rainmaking, business plans, lateral moves and more, BCG's Comprehensive Guide for Law Firm Partners is a must-have resource for all law firm partners and future partners.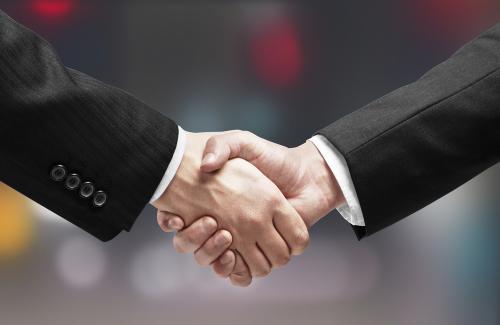 Click here to download BCG's Comprehensive Guide for Law Firm Partners.
We have been in the legal recruiting business for a long time and have witnessed countless attorney careers rise, fall or stagnate based on the attorney's mastery of the business of lawas opposed to the intellectual nuances of it. Time and time again, the lawyers who succeed are the ones who approach their legal careers as businesses that need relationships, business plans and carefully crafted career moves to grow.
If this does not come naturally to you, don't worry! That's what we are here for. The Guide gives you the seeds of growth. All you need to do is plant, nurture and cultivate them. The Guide covers:
Rainmaking
Where to look for new business.p. 34
How to find clients just about anywhere.p.34
How to ask for business without stressing.p.68
How savvy partners use economic downturns to grow business.p.17
How to put yourself on the fast track to a trusted advisor role with clients.p.18
Why you should call your clients regularly just to check in.p.18
How to get a lot of business fast.p.72
How to be good at marketing even if you are shy.p.44
How to strengthen client relationships while getting CLE credit.p.19
Twelve guidelines for building the relationships you need to succeed.p.72
The grim reality of being a lawyer with no business.p.45
The intangible factors that go into being a rainmaker.p.67
The number one method to acquire business. p. 64
The number two method to acquire business.p.64
How to do follow-up for relationship-building activities.p.72
The importance of cross-selling efforts right now.p.20
A three-step approach for asking a client for business.P.67
How a common love of dogs or books can get you business.p.74
The best ways to network.p.68
Why rainmakers ask open-ended questions.p.72
Why rainmakers provide strategic advice to clients.p.18
Forty-seven activities that can expand your book of business.p.72
Why you should add Google News Alerts for each of your clients.p.18
Why you should join LinkedIn.p.68
Special rainmaking tips for female attorneys.p.83
Why learning how to play golf is never a bad idea.p.88
How to sell your firm over another in a classy way.p.67
Why you should try again with potential clients who said no before.p.68
The reason every lawyer should be a rainmaker.p.29
Why in-house counsel need to think about portables too.p.131
Great marketing resources.p.44
Business Plans
Seven key attributes of all great business plans.p.10
Ten critical elements of all great business plans.p. 11
Easy steps that even beginners can take to draft a business plan.p.28
The single most important part of your business plan. p. 2
The problem with being too cautious in estimating portables.p.2
How to use a lateral hiring questionnaire to your advantage.p.2
The importance of keeping detailed billing records.p.3
The significance of "three years" when it comes to portables.p.3
How to compute potential portables.p.4
Knowing when you can include a client with multiple ties in your portables.p.3
Steps you need to take with clients you include as potential portables.p.5
Why you can't neglect the cross-selling part of your business plan.p.6
The importance of breadth over length when it comes to business plans.p.8
Customizing a business plan for a specific firm.P.8
Where market research fits into a business plan.p.11
How to handle confidential information in your business plan.p.14
The reason why you need to sell yourself in writing plus in person.p.16
How your business plan is related to the salary you want.p.25
A step-by-step approach to a business plan that can make the difference.p.28
The importance of staying true to yourself in your business plan.p.33
Why you should write your business plan and not your recruiter.p.70
Why it is never too soon to create a business plan.p.27
General Advice
How to make a career map.p.21
Why you need three-year goals and five-year goals.p.24
How to make the most of your non-billable hours so they payoff in the end.p.30
The most important thing you can do for your career.p.45
Why you need to ask what you liked doing most at work this week.p.23
Why you can never talk too much about your work.p.37
When you need to stop talking and listen.p.40
Why honesty is the best policy in the long run.p.38
Why a personal mission statement is not corny.p.48
The importance of specialization.p.42
The advantages of personal business planning.p.47
The biggest landmines attorneys face when it comes to planning.p.50
How to become more successful by thinking of yourself as a small business.p.76
How to market yourself and the product you offer.p.80
A sixteen-step plan to moving your portables.p.134
A great way to demonstrate you are committed and a go-getter. p. 29
What you should know about the "roller-coaster rule."p.89
What new partners should think about early in their partnerships.p.90?
What partners should do when they feel stuck in their careers.p.91
What partners should expect in Phase IV of their careers.p.92
Partners and Recruiters
What a good legal search firm should do.p.51
Seven things a good recruiter should be able to tell you.p.107
Why you should meet with a recruiter even if you are happy where you are.p.110
The stages of the legal recruiting process.p.113
How recruiters vet the credibility of applicants.p.116
The least amount of contacts any good recruiter should have.p.121
Lateral Movements
The main reasons partners make lateral moves.p.51
The number one priority when it comes to making the lateral switch.p.51
Nine issues you should consider when you think about making a move.p.52
Why you need to know how much debt your potential new firm has.p.52
Why your potential new firm's billing rates matter.p.53
What factors firms consider when making partner-hiring decisions.p.9
Twenty questions you should ask yourself to see if its time for a move.p.59
The number one thing you should never discuss with a potential new firm.p.99
Why you should talk to support staff at your potential new firm.p.55
How to get down to the nitty-gritty of assessing a firm's culture.p.56
Deciding if a one- or two-tiered partnership in better for you.p.61
Advantages of a two-tiered partnership system.p.63
Key questions to ask before signing a new partnership agreement.p.55
The best ways to kick off your new partnership position.p.88
Special insights for non-equity tax partners who want to switch firms.p.94
What to do when your firm mergers with another firm.p.95
Why you should look into cross-selling opportunities presented by a merger.p.97
How to leave your current firm with solidrelationships.p.101
Tips to smoothly transition to a new firm.p.99
State bar rules to consider when you switch firms.p.100
Insurance issues to consider when you switch firms.p.101
Click here to download this guide.