It's Monday morning at 9 am. You're sitting at your desk, already buried in files and briefs when the phone rings. "Hi" greets the smooth voice at the other end of the line, I'm J. Doe of XYZ legal search. Our client is seeking a lawyer with experience in your area and I was wondering if you might be able to assist in our search?" If you are like most people called the first time your initial reaction will be "who is this person and how the hell did he get my name?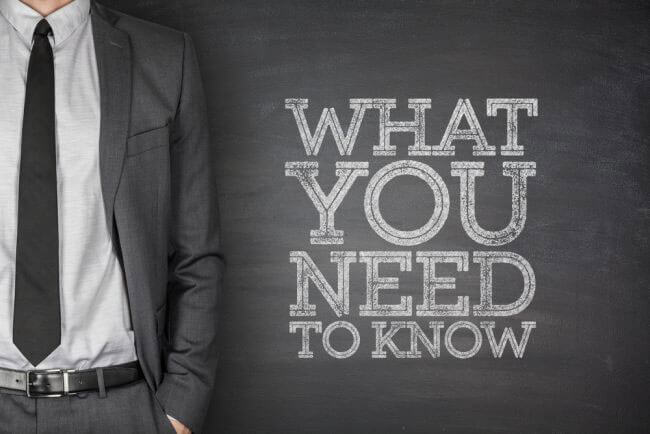 Congratulations and welcome to being desirable- you've just been headhunted!
Headhunting in the legal profession
has become big business as a growing number of legal employers are turning to outside recruiting specialists to reduce their risk in hiring and, ultimately, to find "just the right person".
With the rise of large national and international firms, increased lateral movement and steady growth in
corporate legal opportunities
, headhunters have thrived. Successful headhunters maintain a broad network of contacts; carry choice, often unique positions and offer real time market intelligence and feedback. If you're serious about your career, this is one resource you can't afford to overlook!
Who they are.

Many search consultants are lawyers or former lawyers who have left the practice of law. Others will have backgrounds in general search, career counseling or business. Most firms are small, with 1-5 consultants, and many will specialize by function (corporate counsel, private firms, and temporary placement), level (partners, general counsel, associates) or geography. Most cover the spectrum. If you are selecting a search consultant to help with your job hunt, choose with care. As with any professional relationship, you should trust and be comfortable with the person and firm you choose to work with.
See the following article for more information:

What they do.
Legal headhunters are used by client employers to identify and recruit qualified candidates for a specific position. Most work on a contingency basis and, upon hiring, are paid a fee by the client, generally in the range of 20-30% of the placed candidates gross annual compensation. While headhunters are often "retained" by an employer to conduct a search to fill a specific position, in many cases headhunters will market good candidates to firms or companies they know or think might be in the market for people. If a match is made, the headhunter is paid. Headhunters do not charge fees to candidates. If you are dealing with a headhunter who proposes to charge you a fee for placement, you should be extremely cautious and make further inquiries. In many jurisdictions it is unlawful to charge candidates a fee for placement.
Headhunters generally attract candidates from four sources.
First, and most commonly, they will advertise in trade and other publications. LawCrossing.com is a favorite among many.
Secondly, they will receive resumes unsolicited from candidates. Most headhunters will retain these resumes on file for future use. If a resume looks interesting or fills a current need they will contact the candidate for an interview.
Third, recruiters will headhunt specific candidates. Using a variety of sources, headhunters will target specific lawyers who appear to have the qualifications required.
Finally, recruiters will receive referrals from other recruiters.

Why Candidates Use Headhunters
Candidates use headhunters for many reasons
, not the least of which is just to have someone to talk to about their job situation. The primary reasons you might wish to work with a recruiter include:
Market Information and Contacts-As a job broker, headhunters will have information about the current job market and about positions you, as a prospective candidate, may otherwise never hear about. The right consultant will share much of this information and, ideally, introduce you to desirable prospective employers. If you are looking to move geographically, the headhunter can often refer you to search colleagues in the new location who can provide you with an invaluable source of local information and contacts.
Confidentiality-Most job hunters seek new positions while they are currently employed. A headhunter can maintain confidentiality in the job search by ensuring there is interest from a specific employer prior to giving your name and job details. This is particularly critical in senior level moves or smaller legal communities where word can travel fast.
Feedback-A headhunter will give you frank and unbiased feedback regarding your current situation, marketability, future prospects and so on. This is feedback you really can't get anywhere else, and it can help you tremendously in making career decisions.
Expertise-How many times have you applied to a position and never even received an acknowledgment? Good recruiters are knowledgeable professionals, and are frequently hired by employers not just to find candidates, but to help manage the process itself. Recruiters have expertise with the process and help to ensure your material is presented in a complete, fair and timely manner.
Risk-Finally, using a headhunter is a no risk-no cost exercise. While the recruiter you are working with will want to be informed of the job search actions you are taking (to avoid overlap), you are certainly free to make your own contacts and send out your own applications if you so desire.

See the following articles for more information:

You've now seen who they are, what they do and why they are used, but how do you get the headhunter to call? The answer is simple - be successful and be visible!
Be Successful
I know, I know, this is much easier said than done. But at least act and conduct yourself in a successful manner at all times. This means consistently displaying most or all of the following key attributes:
Competence-First and foremost, you must develop a reputation for technical excellence. "OK" is not sufficient. Headhunters search for candidates whose skills are at or near the top of the profession.
Leadership-Be a leader in everything you do. Be known as someone who takes the initiative and accepts responsibility for the results. People should refer to you as a "can do" lawyer.
Hard work-Notwithstanding the current focus on lifestyle, hard work is still extremely valued. Develop a reputation as someone who consistently works hard and especially as someone who will put in the necessary extra effort to get the job done.
Interpersonal skills-In my experience, a key factor of success (or failure) is directly attributable to how we interact and work with other people. Strive to develop stable, long lasting relationships. Never take anyone for granted and never burn any bridges-believe me, what goes around comes around!
Intelligence-Intelligence and common sense go hand in hand. Never use one without the other.
Desire to achieve-Goals are critical to achievement. Establish worthy, well defined goals and then pursue them relentlessly. Revise your goals as necessary to adjust to changing circumstances. Above all, keep your eye on the big picture.
Ambition-Ambition is powerful but needs limits. Think long and hard about where you want to get to and what the potential costs and benefits are. Present your ambition as a positive quality.

See the following article for more information:

Be Visible
Even if you exhibit all of the above qualities, they are not of much value to your career if you are always holed up in your office and only a select few know what a great guy or gal you are. For a variety of reasons, you should constantly consider how "visible" you are to peers, colleagues, superiors and supervisors, clients, the profession in general and the public.
See the following article for more information:

Networking-Build and maintain an extensive database of contacts and make an effort to continually add to that database. Keep in touch with as many of those contacts as frequently as possible. Needless to say, encourage referrals and reciprocate favors as quickly as possible.
Writing-Writing is an excellent way to enhance both your visibility and standing as an expert in the field about which you are writing. While it depends upon the subject, try to have your writing published on a broad basis. And don't forget to include a detailed byline. If you are going to devote a significant amount of time and effort to writing, take some space to blow your own horn.
Speaking-Speaking is somewhat the same as writing. However, while writing will go to a wider audience, speaking packs a more powerful and personal punch. This can be a very powerful marketing and visibility tool. Encourage and accept speaking engagements wherever possible. If you feel uncomfortable or inexperienced with this activity get some training or assistance. This is too critical a skill to avoid or do poorly!
Community/Professional organizations-Lawyers who are willing to devote time and energy to various organizations tend to be in demand. Therefore, pick your commitments with care. Whatever you choose to become involved in, try to ensure it not only presents you with opportunities to be visible, but also with opportunities to develop business and valuable contacts.
Significant cases/deals-Significant or unique cases or deals tend to attract attention in the media. Publications, legal and general, are always on the lookout for interesting people and interesting stories. Know how to get the attention of the media and, once you have their attention, know how to talk to them and respond to their need for information. If you are receptive and develop key media contacts, they will come back to you time and again
Seminars-Seminars are similar to speaking, but allow you to customize the subject and target the audience. They are an excellent way to gain very controlled exposure. They are, however, an incredible amount of work and are often more suited to a team project.
Social activities-Social events are always important. People like to know you are not all work and no play. Keep an active and balanced social calendar but, again, don't overdo it. As before, pick events that will help you further your goals.

See the following articles for more information:

Of course, in addition to following the steps of success and maintaining high visibility, there are a couple of other things which can help but they do require a fair degree of foresight and some fairly astute career management. These include:
Work in a hot job-Needless to say, you are far more likely to get hunted if you are working in an area which is in high demand (such as high tech, securities, or intellectual property) than an area that is less vibrant. Keep an eye on trends and, if you are at the start of your career, choose an area of practice with strong potential for future growth.
Work in a top firm or company in a major market-People in big firms or companies in big cities tend to do big work. Headhunters congregate around major centers. While not for everyone, it is the place to be if you wish to be noticed.
Graduate from a top school with top marks-This is always a bonus.
Be mobile-It is always valuable if you are mobile and willing to move to different locations. However, make sure everyone else in the family is on board before saying you will go anywhere.

Of course, if you have followed all these steps and you're still not getting the attention you deserve, or simply can't wait for the headhunter to come to you, you may need to initiate the contact yourself. As noted earlier, most headhunters are very receptive to unsolicited resumes from well qualified candidates. However, before charging off and mailing your resume to every headhunter in town, you may wish to consider the following:
Select headhunters with care. By and large the legal search business is unregulated and open to anyone who wishes to call him or herself a legal recruiter. This means that standards of practice may vary widely from recruiter to recruiter. If you are sending your confidential resume to a recruiter, you want to know that recruiter is capable and will handle your file in a professional and ethical manner.
Be focused. Headhunters are not career counselors and are not there to help you sort out what you want to do next. They work best with people who are highly focused and know exactly where they want to go with their careers. If in doubt, see a career counselor or take other steps to help you focus your career strategy.
Be professional. In addition to putting together a professional package (clean resume, transcripts, practice synopsis, etc.), act in a professional fashion at all times. Headhunters spend a lot of time and effort with candidates. Return calls and show up for meetings on time. Above all, keep the recruiter informed.

Legal recruiters are a dynamic force in the legal job scene. Whether you get the call or initiate the contact yourself, they can be a powerful career resource. Find one or two you like and develop a solid relationship. Don't forget that it is a relationship which goes both ways. If you can help out with a referral or lead do so. That minor investment may pay off handsomely in the future!