Has your firm identified its business goals for this year (and beyond)? Have you developed long-term strategies for securing your position in the market? Have you thought about your competitors and how they might be planning to take your business? The mid-size firm can no longer rely on the fact that they are "full-service" firms. Global mega-firms, accounting firms and other professional firms will prove to be intense competitors for work that has traditionally been dominated by mid-size law firms. To survive, mid-size firms need a focused strategic plan that clearly identifies long-term goals, present and future market position, and business development objectives. Mid-size firms pursuing rapid growth would do well to consider merger as a means of achieving long-term strategic goals in a rapidly consolidating market.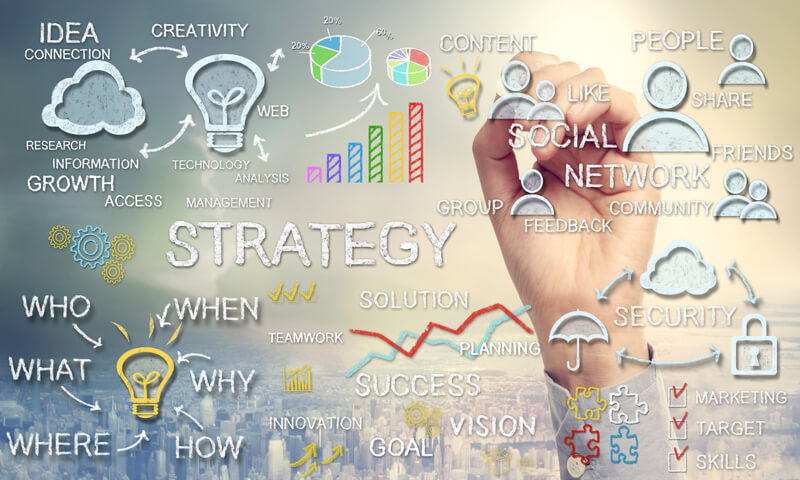 There have been numerous changes in the 50 to 150-lawyer firm market in the last five years. During that time many New York City branch offices have doubled in size. Five years ago, there were approximately a dozen branch offices in New York with more than 50 lawyers. Today, the city is home to more than 30 branch offices with more than 50 lawyers; the average size is roughly 100 lawyers. By comparison, most of the New York based mid-size firms have not grown at the same pace and many have struggled to remain constant.
Today there are approximately 35 New York based firms within the 50 - 150 lawyer range. The numbers are dwindling as numerous mid-size firms merge, dissolve, or lose significant groups of lawyers to fuel another firm's branch office expansion. In general, growth attempts of many mid-size firms have been thwarted due to a lack of resources and/or a diminished legal platform to compete effectively for business. In addition, some firm leaders are resistant to change or are too complacent.
Define a Position
Successful mid-size firms should seek to differentiate themselves by establishing a clearly defined position in certain sectors of the
legal market
. For example, a firm may opt to
As an industry specialist, focusing on a few select industries (e.g., health care, high-tech).
As a practice specialist, offering expertise in a specific practice area or limited areas (e.g., complex litigation, "bet-the-company cases").
With a geographic focus, taking a regional, national or international approach.
By client type, offering a wide-range of services to clients that fit a specific profile (e.g., start-ups, middle-market companies, private clients, Fortune 1000).
The firms that have already moved in this direction have been very successful.
They do not try to offer all services to all clients and maintain focused practices. Because they are more successful, specialized practices are also in demand as acquisition targets. Mid-size firms will continue to be absorbed by larger firms positioning themselves to go after a specific industry focus. Many of the local mid-sized firms that have shocked the community with merger announcements merged at their peak, not because they were in turmoil. They realized that in order to maintain a sophisticated practice and client base, they needed to increase the platform from which they compete dramatically to continue to recruit top associates, attract laterals and serve key clients.
Self-Evaluation
The strategic planning process is critical for mid-size firms. Although a firm may consider several strategic initiatives to enhance its position in the marketplace, merger is one of the strongest and more expedient means to accomplish this. Merger is not the goal of any strategic planning process, but rather the means by which to achieve strategic goals. However, many firms approach merger without prior planning or a clear sense of the desired end result.
Firms that consider merger should spend a significant amount of time up front evaluating their current market position before examining potential merger candidates. Partners can properly plan for their firm's future only after they are in agreement about the firm's present state. An in-depth evaluation should address the firm's present market position, strengths and weaknesses, clients, competitors, market trends and firm goals. At the end of the self-evaluation, firm management should be able to discuss the "business case" to justify the firm's exploration of merger. This will need to be communicated clearly to the partnership and support for merger will need to be established. The self-evaluation should consider the following areas:
Practice: Analyze a history of representative matters and transactions over the past two to three years. Look for commonalties that will help you spot the strengths and weaknesses of the firm's practice. What are the trends? Are the deals growing in size? Is the volume of deals increasing or decreasing? Does the firm have a greater market penetration in a particular industry sector or is it scattered? Is there an unmet need in the market for a particular service that your firm could offer?
Clients: Review your historical relationships with your top 25 clients over the past three years. Analyze the trends and speak with key clients. How do your clients view the firm's legal services? What do they perceive to be your firm's strengths and weaknesses? Ask about their future legal needs and make sure you are building relationships that will ensure additional work from these clients should you decide to expand. Find out the other firms that service their legal needs. Are your clients currently using other law firms that you may want to consider as possible merger partners?
Competition: Who is your competition? In an aggressive market like New York, it may not necessarily be the firm you think it is. Analyze how these firms have been successful and identify key factors that differentiate your firm from the competition. Be able to strongly articulate these differences to potential merger suitors.
A word of caution: do not expect a firm's existing structural flaws to be resolved by merger. It is better for a firm to address these issues before initiating any merger discussions. Depending on the issue, merger discussions can stagnate and both sides will lose enthusiasm for what could have been a very wise combination. It is better to rid the firm of its "warts" while in the self-evaluation process than in the midst of merger negotiations (or later) at the behest of your new partner. Fix that formula compensation system, the unfunded retirement plan, and get rid of the under-performing partners first. Carrying this baggage into discussions will only hurt your firm's negotiating position and will tarnish your marketability for future conversations.
The Ideal Partner
Once the self-evaluation is complete, your firm should develop a profile for the ideal merger partner. The criteria for the ideal merger partner will differ for every firm. Much of this profile should be based on your firm's assessment of its present position today and its long-term potential. Finding the ideal merger partner also depends on identifying your firm's weaknesses and knowing how to deal with them. For example, should weaker practice areas be integrated better into the rest of the practice, or should they be eliminated? Depending on the practice, your firm's weaker practice may be attractive to a merger partner.
Many firms find it productive to assemble a merger committee charged with the compilation of voluminous in-depth research on firms that meet the profile of the ideal merger candidate. The committee should develop a manageable list of target firms, and then contact the firm's managing partner. By taking control of the expansion process, your firm will gain better insight into the pro's and con's of various merger partners, each offering a slightly different set of practice strengths, cultures, management styles and future plans.
Early conversations with any merger suitor should explore each firm's self-evaluation and business rationale for merger. If a potential partner cannot present a similar rationale, it may not be necessary to explore further discussions. If one firm is uncomfortable with what the combined firm would look like, then it probably is not the right match. But firms should not get discouraged and dismiss the possibility of merger on the basis of one or two unsuccessful initial discussions.
As you make your New Year's resolutions, resolve to take control of your firm's future in a market that is re-defining itself.
Develop a focused strategic plan for your firm's future growth, and consider merger as one way of realizing your business goals. Often mid-size firms are reluctant to be acquired or merge because partners fear losing their independence and autonomy.
While a merger does bring about change, a law firm merger is not a corporate takeover. The merger process introduces two groups of partners to each other's core values, practice philosophies and management styles. When done correctly, the combined firm takes the best from both firms and emerges as something better.