When two firms merge, it is an opportune time to take a fresh look and reassess the combined firm's practice management structure. Strong practice management may enable the newly combined firm to achieve higher profitability, obtain higher value work and enhance its client base. Even though the legal profession has experienced a period of peak profitability, most law firms have not fully capitalized upon their size and resources because they are still operating along office lines, or even worse, individual partner lines.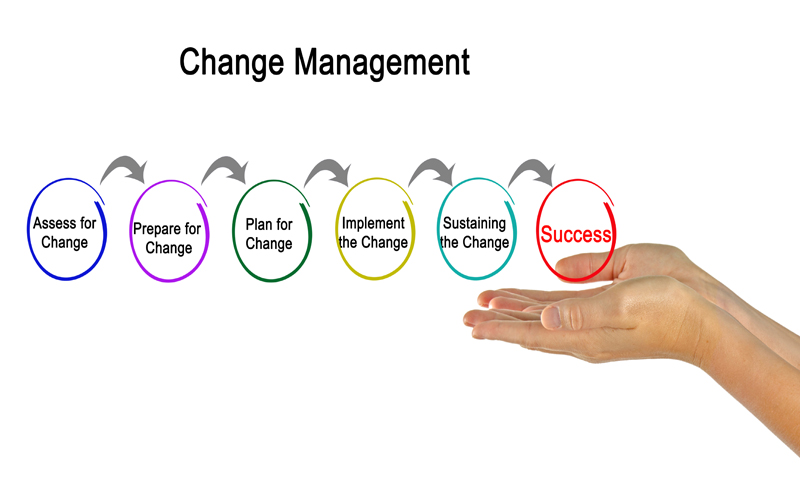 Newly merged firms that are slow to restructure their practice management will consequently be slow to achieve the benefits anticipated in the business case for completing the merger. Some firms approach practice management integration as a series of compromises—picking and choosing the best practices from each firm. However, this can produce an inefficient structure; in a merger, it is critical to be able to get the firm working along firmwide practice group lines as early as possible.
The more merged firms integrate their practices, the better their financial performance. Firms that effectively combine their practice, systems and same-city offices have seen greater financial returns than firms that have taken a more informal approach to their combination.
Law firms are not the only organizations that have difficulty integrating effectively. A KPMG study of the 700 largest corporate mergers between 1996 and 1998 concluded that 83 percent of these mergers failed to raise shareholder value within a year of consummation. The study further noted that merging companies that clearly identified their new management team immediately were 26 percent more likely to increase shareholder value.
By designing a practice management structure during the merger discussion that considers the existing services and client needs of the soon-to-be merged firms, a framework is created that will facilitate the rapid integration of the combined firm. The structure should also have flexibility to allow for future growth and expansion via subsequent acquisitions and
lateral hires
. Ideally, the new practice management structure should be put into practice as soon as the merger takes effect, or failing that, as early in the integration process as possible.
At the outset of the merger, people will be motivated to make changes by their enthusiasm for the new combination and the anticipated benefits that will result. If the practice management structure is not in place and ready to aid lawyers eager to integrate their practice, they will become frustrated and lose their enthusiasm while waiting for firm management to put a new structure in place.
Basic Concepts
The concept of practice management is not new. Practice management functions include:
Business planning, including research and development;
Development and implementation of business plans;
Development of systems and practices, including applications of technology, form systems and brief banks;
Work assignment and workload monitoring;
Supervision of work, service and specialization standards;
Training and development for all levels of lawyers and staff;
Mentoring; and
Quality control and review processes.
Most law firms have had practice groups, at least on paper, for some time. However, many have not achieved the significant benefits of true practice management because they did not first implement changes in the firm that enable practice management to be truly effective. Achieving these benefits often requires changes in culture, compensation, lawyer autonomy and more.
Not surprisingly, firms that added significant mass in the 1980s and early 1990s—following a full-service or "all things to all people" strategy—are among the least integrated firms. For firms that fall into this category, it will be especially important to recognize this fact and in the wake of a new merger, develop a narrower core strategy or positioning statement.
Getting Started
The first step in establishing a practice management structure should be to agree on a core strategy—one that will differentiate the firm from its competitors. The next step will be to align each department and practice group within this core strategy and recognize that some areas will play a leading role and others be supporting players.
Why improve your firm's practice management structure?
Simply stated, a strong practice management structure enhances practice group effectiveness in the following areas: leadership, direction, client and market research (to identify growth opportunities), business development, practice integration, professional training and development, practice profitability and knowledge management. More specifically, a strong practice management structure will help a newly merged firm by:
Enhancing firmwide communications and creating a sense of ownership for all the firm's lawyers. A merger can foster a sense of instability or fear among lawyers about their role in the new firm, the fate of their practice area and more. Strong practice management provides much-needed communication throughout the firm and minimizes confusion and paranoia. In addition, it provides the platform for each group to develop a business plan for itself as well as for individual attorneys. This is especially important because the current scramble for talent has fed the rise in merger activity. Since mergers are undertaken to grow firms, merged firms need a structure that will encourage communication, hopefully deterring the firm's talent poll from being worried or frustrated enough to consider leaving;
Strengthening the firm's position with new and existing clients and creating demand for new and sophisticated work that the new firm can offer;
Creating a common strategy that will enhance the stature of the firm's practice and its long-term profitability;
Enhancing the new firm's competitive position vis-à-vis other major law firms through the focused firm strategy and the business plans implemented by each practice group;
Providing an infrastructure to capitalize upon recent growth and a platform for future growth; and
Building a mechanism to develop the next generation of firm leadership.
Large firms are simply too large to have integration managed at the firm level. It is only at the practice group level that they can go about the job of integrating clients, people and practices after a merger. The sad reality is that most firms never fully integrate. Vestiges of "our old firm did it this way" remain, and, therefore, a shared trust is never developed throughout the new firm.
Establish Foundation
Most firms typically handle practice management along legal practice lines (such as litigation, labor and employment, corporate) or along industry lines (such as health care, real estate, Internet). On the surface, practice management structures from one firm to the next may look the same on paper, but the difference is the foundation necessary to support the proper execution of a practice management structure. Practice management is the equivalent of running multi-million dollar business units of the firm with authority for, or involvement in, everything including profitability and compensation. In order for practice management to work effectively, firms must have the following building blocks in place:
A strong centralized management team empowered by the partnership with responsibility and authority to make decisions quickly. Centralized management means not only firm leaders (chairman and managing partner), but also practice group leaders and department chairs. Management will need to develop meaningful position descriptions for department chairs and practice group leaders. Practice group leaders should have responsibility and authority over client intake, work assignment, business planning and group profitability, and have significant input regarding the compensation of all lawyers in their practice group.
Partners willing to be managed. It will be virtually impossible for practice group leaders to do their job unless their partners are willing to be managed. Many firms have instituted practice management systems, but the partners have not accepted neither change in their autonomy nor participation in more team efforts, such as business development. Partners must see that their involvement in the practice group is basic to their role as partner and is essential to the ultimate success of the firm; partners cannot operate as individual practitioners "under one roof."
Compensation incentives that reward managers, leaders and mentor/developers in a manner similar to rainmakers. Department chairs and practice group leaders should be rewarded based upon how their group performs as a whole, a deviation from the tendency to reward business development and production efforts on an individual level.
A one-firm mentality where partners, managers and leaders make decisions about client intake, strategic direction, compensation and allocation of resources for "the good of the firm" rather than to serve individual interests. Though acquisitions can bolster capabilities quickly, they also bring the challenge of quickly creating a one-firm mentality.
Partners/owners who are held accountable for far more than being profitable over the short term. This includes a significant contribution of non-billable time invested in associate management, recruiting, training and development, market research, business development and knowledge management. This is particularly important as firms realize that a critical competitive advantage for the next decade will be their ability to attract, retain and make profitable young lawyers.
Without having this foundation in place first, the time lawyers spend in the role of department chair or practice group leader will not be as valuable to the firm.
In conclusion, a merger is the perfect time to redesign a practice management structure and fine-tune any foundational matters necessary to support practice management. The benefits of doing so will be felt at multiple levels within the organization from the individual (e.g., increased communication, direction and outlining clear expectations) to the firm's bottom-line (enhanced profitability). By having these building blocks in place, your firm will be in a position to efficiently and effectively maximize the goals laid out in the business case for consummating the merger.