For the World's Largest Collection of Law Firm Interview Resources Click Here
Question:
I am a senior associate with some portable business. I am looking for a job in today's market with a straight base compensation, but I find that everyone just wants to talk about my potential portables (which are tentative at best) once they hear that I have some business. Is it impossible to find a normal service role today instead of a rainmaking role at my level? Should I stop mentioning my portables to potential employers, although I think that they do add something to my candidacy? I don't want an eat-what-you-kill compensation structure, but, inevitably, the conversation goes in that direction as soon as ''potential portables'' are mentioned. Help!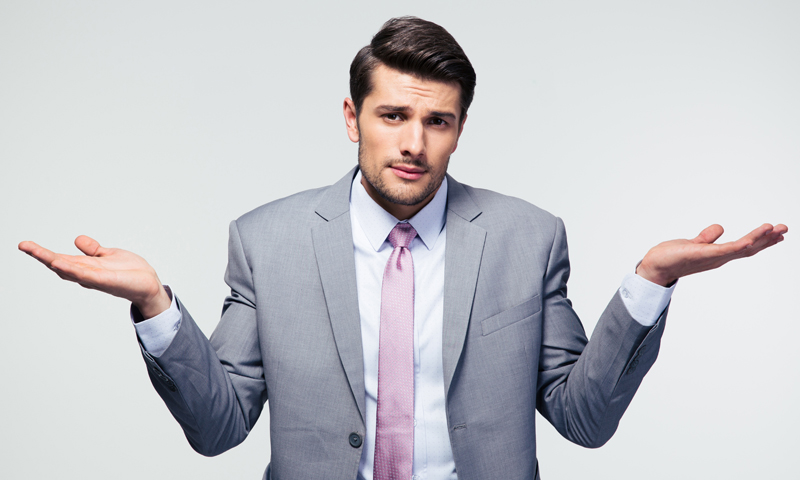 Answer:
The above question is an exceptionally good question on a number of levels. First, let's repeat the core questions
. Number one
: Is it possible - as a senior associate, counsel or partner - to find a service position right now (in other words, a position that does not REQUIRE you to bring in business or hit certain rainmaking numbers)?
Number two
: Should you hide your ''potential portable business'' or client relationships because that might take an interview down a road you do not want to go (namely, cause a firm to put you on the eat-what-you-kill compensation track, instead of the regular, standard, base compensation track)?
Number three
: If you do hide your portable potential, will you even get an interview??
The answers to the above questions follow: The foremost thing to remember right now is that firms in today's economic climate are trying to minimize risk when it comes to new hires. One of the easiest ways to do this is to hire people who are bringing in their own business and who can keep themselves busy in this down market. As such, if someone even whispers the words ''potential portables,'' ears perk up. This is natural, and I don't think one should hide the fact that they have potential rainmaking abilities because I do think that an employer will give you more face time in the interview if they feel you have this potential. Having said this, whether you mention portables or not depends on the job you are interviewing for
and
the light in which you, yourself, wish to be cast. If you don't want to have to worry about increasing your portables or making concrete your potential portables, don't interview for positions which are looking for these types of candidates and/or don't bring up your
potential portables
in conversation.
If you don't care either way, look at the job description to help you decide how to handle this conversation. If the job description does not mention portables and is a service-oriented position, you should strive to sell your candidacy on your talents and experience and only bring up potential portables at the very end of the meeting as the cherry on top of the sundae (if you wish). If, on the other hand, the
job description
says something like ''portables preferred but not necessary,'' then take that for what it is worth. They really would prefer someone with portable potential, and a candidate with some portables will rise above one without. So, go into the interview and talk about your portable potential.
Be aware, however, that when firms think of potential portables, they see numbers that have a real possibility but are not yet stabilized or certain. If that potential business is relevant to them - more relevant than simply having someone of your talents in place for the sake of your experience - they may be more inclined to offer a creative compensation structure to you in order to encourage the building up of those portables (and move away from offering you an easier, flat-based compensation).
For those candidates with portable potential, a direct eat-what-you-kill scenario is usually the scenario which best minimizes risk for the firm. They may also offer a hybrid model and call it a ''junior partner incentive'' compensation structure where a small base compensation is provided on top of a cut in the new business that you bring in to the firm. There are many variations on this theme, but they all do the same thing. They are offered to incentivize the candidate, minimize the risk for the firm, and act as a win/win situation for both sides - allowing the candidate a firm platform where he/she can build up his/her practice until it gets to solid numbers and allowing the firm to wait it out with minimal financial risk in case the numbers don't solidify quickly enough.
Is this the ideal for someone who wants a standard, consistent, flat paycheck? No. Is every firm going to bring up this eat-what-you-kill or hybrid scenario if someone has ''potential portables''? No. However, it is a very popular approach right now - and likely will be until the economy evens out - so you need to be aware of it.
Several candidates of mine have complained about this and have asked whether mentioning their desire to have a straight base compensation is even an option anymore if you are a senior associate with no portables or minimal potential portables. The answer to that question is: It depends on the firm, what they can afford to pay, and the type of person they ultimately are looking to hire - service candidate v. rainmaking candidate. You can always ask. They can always tell you ''no.'' However, you won't know unless you ask.
Note
: The above commentary is limited to those candidate with potential portables (i.e., not concrete or quantifiable numbers at the current juncture (1Q 2010)). For those with concrete, portable books of business above 500K through the multi-million dollar range, the above is not applicable as that is a very different scenario.
See the following articles for more information: