I've never liked speed bumps. Growing up in a family of car lovers and auto racers, I like to think that I was born for speed. I realize that is a very romantic, some would say arrogant, statement, but it's true.
I like to move fast, and I like to drive fast, but it's much, much more than that. From as early as I can remember, my father instilled in me the love of speed, clear waters, smooth roads, the wind, freedom, independence, and pride. All jumbled together in a collective whole, it simply means that I love the
feeling of moving forward
and anything that reminds me of that emotion - even the simple revving of an engine on Broadway - can produce in my body almost holistic results. I instantly feel alive, revived, cured of anything that ails me.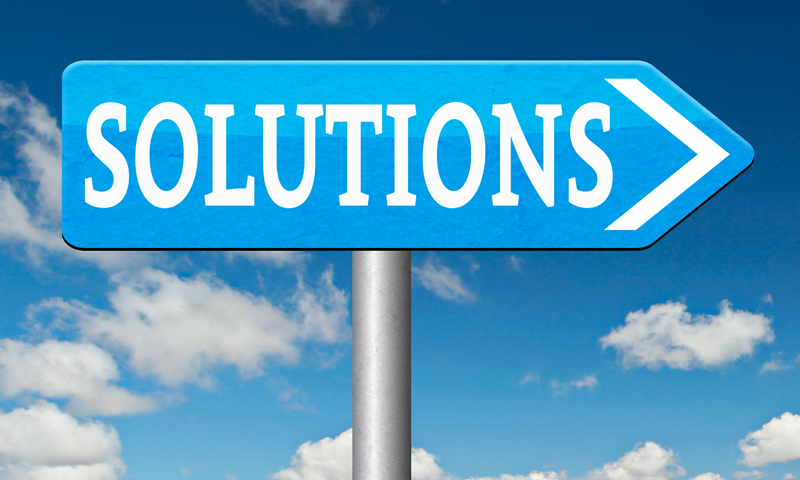 So, as you can imagine, I hate speed bumps, anything that impedes my progress or slows me down. I actually have a very visceral reaction to them, as though anger creeps up from somewhere wholly unrelated to the bump I am encountering, and I want to crush it. Extreme? Perhaps. However, I'm not alone.
Speaking with a candidate on the phone the other day reminded me of this fact. My candidate was angrily describing his current job hunt and likened it to driving down the road and hitting speed bumps every few minutes (for my UK readers, that would be a ''road hump''; for my New Zealand readers, that would be a ''judder bar'') - immovable obstacles he could neither control, nor flatten, nor successfully maneuver around. In reality, these immovable objects were the same 5 job hunt questions that every candidate has been asking me over the last three months. I must repeat the answers to these 5 questions at least twenty times a week. Thus, I finally resolved to write them down below and provide immediate solutions for you to use to navigate your way around these hindrances and move forward in your career
SPEED BUMP NO. 1: THERE ARE NO JOBS OUT THERE!
Job Hunt Question: Is it even worth looking now? Are there any jobs out there?
Yes and yes. Misery loves company and current reports willingly shovel that misery down our throats by reminding us, on a daily basis, which firms laid off today, which partners were let go, which attorneys were disbarred for insider trading, theft, etc., etc. Something about that can be soothing because it reinforces a feeling of desperation that is oddly comforting. It says to you: ''It's okay. Just chill out for the summer. Why look for a job now when everything is so bad? It's not worth it.''
Nothing could be further from the truth. The firms that are laying off in droves are the Big Firms; however, Big Firms are only a very small percentage of the overall population of firms in the U.S. and abroad. In New York alone, for example, there are hundreds of small and middle-market firms on the Upper East Side, Garment District and lower Manhattan that are hiring. Personally, I have several candidates and friends that have gotten jobs at firms I have never heard of in midtown, Westchester, and other vicinities. Candidates constantly overlook the obvious fact that there are other firms out there besides the ''Big Firms.'' Of course, this may not be what you want or foresaw for your career, but these firms offer real jobs, paying jobs, and jobs worth considering.
As for the Big Firms, they ARE still hiring, but they are doing so selectively. Thus, if you pull up a firm's website and see five open jobs, you can bet that only one or two of those jobs is really ''active'' right now. The only way to confirm this, however, is by speaking with your recruiter. He or she will know how the jobs have been prioritized at a given firm. Once you find that out, only submit your resume if the job in which you have an interest at such Big Firm is actually ''active.'' Otherwise, hold (and I will explain why in Question No. 3).
SPEED BUMP NO. 2: SMALL FIRMS MAY HAVE JOBS, BUT THEY DO NOT USE RECRUITERS SO THEY ARE IMPOSSIBLE TO FIND.
Job Hunt Question: OK, I know how to find the Big Firms. How do I find the smaller firms and boutiques that might be hiring? Can a recruiter help or do I go it alone?
Recruiters will very often work with specialty boutiques or middle market firms. Thus, at the first instance, you should tap into your recruiter and ASK about these firms. To that end, if your recruiter is regional, you will usually have a leg up on the competition in that your recruiter will very often know about the local firms that are hiring before the larger national recruiting agencies will know about them. For instance, the State of Maine is covered by one or two very tapped-in recruiters who cover the whole state and live in Maine. Thus, it may be wiser to utilize a regional recruiter than a national chain for some searches, depending on the state.
Where, however, a firm chooses not to use a recruiter, the only way to find these firms is a search on Martindale-Hubbell. To be clear, running searches on Martindale-Hubbell is exhausting, and nobody wants to spend their time doing this. However, it is exactly for this reason that you should do it...because you are one of the few people who is willing to do the dirty work to find the job. How do you do this? First, enter the practice area of interest and your state. Second, eliminate the bios of all those at Big Firms and focus on the small firms (namely, those firm names you likely don't recognize as familiar). Third, pull up those firm websites, go to their career pages, and see if there are any openings. If so, submit your resume. If not, pull up the name of the contact person for lateral hiring, ring them (don't email) and ask them if they are hiring or would be willing to consider your resume for future hires. If they say ''yes,'' then submit. If they say ''no,'' then write them down on a list of ''hold'' firms and re-visit them after the summer when the fall hiring season begins in late August 2009. Whatever you do, whether at Big Firms or small firms, do not oversubmit or blanket the market.
This oft-encountered action can be fatal to a job search right now and is addressed in detail below.
Finally, in addition to your recruiter and/or Martindale-Hubbell, don't overlook unusual or unexpected sources right now. A friend of mine found his position with a great firm in Westchester on Craigslist.
SPEED BUMP NO. 3: BLANKET THE MARKET WITH YOUR RESUME.
Job Hunt Question: In this economy, is the best approach to get my resume out to 25-50 firms per week? Or be more selective?
Absolutely do not blanket the market. When you are unemployed and committed to the job hunt, it is a natural tendency to want to sit down at your computer, select 20 Big Firms, submit your resume, and then go have a cup of coffee feeling like you have done something good for yourself that day. In fact, you've done yourself a good deal of harm.
When a Big Firm receives your resume, they have to log it onto their database with your name. If there is no opening, they will then log a rejection next to your name. Thus, when you go to re-submit in six months (if need be because you see a better-fitting opening), they will receive your resume, see if your name is on their firm database already, find it, see that you have been rejected already, and very possibly reject you again. Thus, don't do that. Don't submit just to submit and don't blanket the market with your resume. Submit selectively. Again, speak to your recruiter about what jobs are really actively hiring, and target only those. It may be that you only submit three resumes in a given day, but those three submissions will serve you better than twenty submissions directed to non-active positions. Remember, just because a firm lists an opening does not mean that it is actively hiring - it may be ''sourcing resumes for later,'' ''hiring opportunistically,'' ''on hold,'' or on ''low priority.'' The only way to know for sure is to speak with your recruiter or talk with someone you know at the firm to get the straight story
before
you submit.
SPEED BUMP NO. 4: TAKING A JOB WITH A SMALL FIRM, IN-HOUSE, OR AS A CONSULTANT WILL HURT ME DOWN THE ROAD.
Job Hunt Question: I have gotten one or two offers, but they weren't what I wanted. If I take this job, will it hurt my chances down the road of getting back into a Big Firm? Will it hurt my career overall?
For many people, obtaining a job offer right now is their priority, and they immediately accept upon receipt of such offer. The choice is easy and clear. Others, however, have a more difficult time. Some saw themselves as Big Firm career lawyers and, as such, are struggling with the decision of whether to accept the first or second thing that comes along fearing that taking a small firm or consultancy position, for example, will hurt them down the road when the economy improves and they wish to go back to Big Firm practice.
There is no right answer to this question. The only thing that we can do is look to the post 9/11 period when laid off candidates did a lot of things in order to stay afloat in their careers from 2001-2003. Some stayed unemployed until they found another Big Firm gig. Others took jobs in-house, with small firms, with the government, with other unexpected entities, or on a contract basis. Whether or not that interim job in 2001 was looked at positively or negatively when being interviewed by a new employer in 2003 was, quite frankly, something which was
completely out of a candidate's control
. I can say with some authority that firms varied when it came to this topic of conversation. During the 2003/2004 hiring period, a number of Big Firms truly cared about what a candidate did following a post 9/11 layoff. Others simply did not, knowing full well that many attorneys were simply doing anything to pay the bills.
Because the level of layoffs is so egregious right now as compared to 2001-2002, will that render Big Firms even more sympathetic to people taking contracts jobs or making other temporary moves? We have no idea. None. Again, the only recent example we have to glance to is the post 9/11 environment and, again, in that environment, some Big Firms really cared about what people did during their post 9/11 layoff period and others did not. Some firms eliminated candidates based on whether they did contract work. Others did not. Some firms eliminated candidates based on whether they went in-house. Others did not. Some firms felt that those who stayed unemployed until finding another Big Firm job were lazy. Others felt that those who stayed unemployed until finding another Big Firm job were aware of their value and not willing to settle. In short, it's an unpredictable variable.
My best guess is that there will be a defined level of deeper understanding following this 2008/2009 recession that people took jobs because they needed to pay the bills and, as such, any interim employment will be glanced at but not critiqued. Do I know this for sure, no, but I have a gut feeling.
More so, I have a gut feeling that trying to make a determination about how a firm in 2011 will feel about your interim employment in 2009 is akin to trying to predict the weather two years from now. You can't do it. The only thing thinking about this serves is to hinder your progress and get you caught up in ''what ifs'' that are unsolvable. Focusing on this speed bump cripples your ability to move on and accept a position which may offer you more than you expect. Thus, quit worrying about what a new employer in 2010 or 2011 will think and focus on the really important part of this equation: (1) Is the job offer I received a good opportunity that will position me well when the economy improves? And (2) what are my priorities in life right now and how well does such offer match those priorities?
Positioning is everything. The economy runs in cycles, and this too shall pass. Thus, if you find a job with a good small firm, a busy Big Firm, or a solid in-house group and it's not quite what you expected or, quite simply, you are overqualified for it (but it's a job), think about whether that job is going to
position
you correctly when the market swings up again. Am I going to be doing good work here? Is the in-house group a company I really like? Is the position something I can build on within the company or firm? Think about positioning. In 2009, you may start off at the bottom but if you can see yourself moving upward as the economy improves, this is relevant to your decision. Position, position, position. A friend of mine from a top firm started off in marketing at an in-house group post 9/11, and she is now running business development in 2009. Initially, she was overqualified. Currently, she is not only right on target but surpassing her expectations for herself and her career. Thus, if you have an offer right now and don't know what to do with it, consider how well it will position you for the future when the market swings back to normal.
Second, what are your priorities? You cannot make a decision on taking an offer unless you know your priorities. Do you need the money? Do you have a mortgage, tuition, student loans to pay? Only you know your priorities, and before you can get to the question of whether to take a job offer, you need to know what those priorities are. If you don't, you may turn down a job offer at a small firm due to short-sightedness only to realize when you look at things long term that you can't pay your student loans in three months. . . at which point you will find yourself applying to Starbucks. So, know your priorities as they will end up governing and coloring the rest of your world. Make your decisions based on those priorities coupled with your evaluation of positioning. These two items rest on tangible facts and certain evidence. They do not rest on ''what ifs.''
SPEED BUMP NO. 5: I'M WORTH MORE THAN THE JOB OFFERS I AM GETTING.
Job Hunt Question: What am I worth anymore?
Let me be very clear about this. You are worth what the market will pay. For anyone who has ever bought or sold a house, you know this to be true. Whether or not you paid $1.5 for your house in 2006, it is now worth 800K in 2009. Period. The house is worth what the market will pay. This is one of the first rules of real estate after location, location, location.
The same goes for you. I entertained a conversation with one of my favorite candidates last week on this very topic. He was making $265 and is now getting offers from some very good groups at 90K-125K. His response to these offers was ''I'm worth 265K.'' Today, however, we are dipping back toward a sort of new reality. We are likely worth somewhat more than what firms and in-house are paying right now, but we are also likely worth less than what they were paying in the good old days. In short, we are going to find that we are worth somewhere in the middle. That's going to be the new reality as firms start scaling back on first year salaries and tarring over the old pavement on Lockstep Road. Somewhere in the middle lies the truth, and the sooner you realize that, the smarter you will be and the wiser decisions you will be making right now relative to offers. Remember, in this economy, deciding on an offer is less about compensation and more about position, position, position. This is a New Economy, and if you intend to tackle your job search in this New Economy using the same tools and logic that you utilized in the Old Economy, you will surely fail. A New Economy = a new game. A new game = new rules.
* * *
The above speed bumps are only that....bumps. They are neither walls nor are the fences. They are not designed to stop your progress forward or lock you into a world of indecision. Quite simply, they are designed to stop you briefly so that you take note of what is going on and readjust where necessary. To that end, there may be some goodness to be found in these temporary hindrances. If they cause us to reassess, take stock, and see clearly before moving forward, then they are worth the delay. I will always despise speed bumps, but I've also never gotten a speeding ticket; thus, I suppose they serve a purpose often overlooked in my quest to get around them. They make me slow down just long enough to realize where I am and make smart decisions about where I am going.
See 6 Things Attorneys and Law Students Need to Remove from Their Resumes ASAP If They Want to Get Jobs with the Most Prestigious Law Firms for more information.