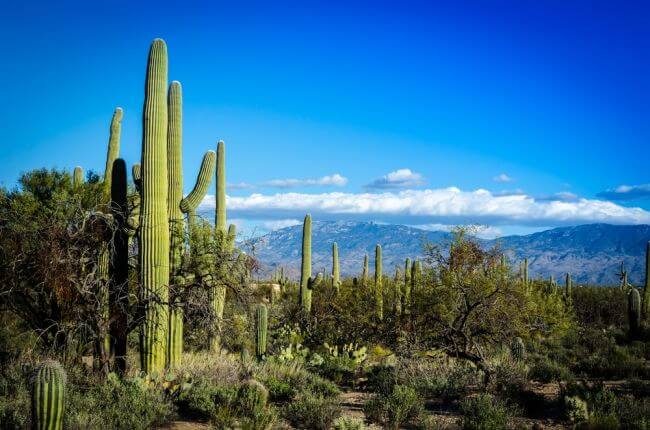 Law firms in Phoenix and Tucson, Arizona, reflect the vibrancy of their surrounding communities. The legal market is characterized by an openness to talented outsiders and an extraordinary potential for continuing growth and prosperity over the next decades. We work with large and mid-sized firms in Phoenix primarily and have been privileged to help several of them continue their growth, while other firms around the country have been struggling.
Unlike in many other areas, Arizona law firms do not consider whether your family has long been in Arizona as a qualification for employment. The chief consideration firms tend to make is whether you have the talent to help them do their work.
Salaries in Arizona are lower than on the West Coast, which is a major reason why the firms in Arizona have not suffered the same economic upset as many West Coast firms in the past few years. While a position here may be more secure, moving to Arizona from one of the major firms in the coastal markets will mean a pay cut of between 20 and 40 percent. However, in the long term, prospects in Arizona are excellent. Housing prices are reasonable, taxes are lower, and partner profits are extremely respectable. A relocation to Arizona is not a step into the slow lane.
Tucson is, in many ways, a sub-market of Phoenix, Arizona's major metropolis. When a position becomes available in Tucson, it is typically the result of a satellite office of a Phoenix-based firm in need of assistance. For this reason, candidates looking only in Tucson should be aware that the search is likely to take longer than a Phoenix search. New positions in Tucson appear sporadically from month to month. A scattershot approach to a market like this is suicide in most cases.
Candidates with the best success rates in Arizona have shown a commitment to the state's legal community. What this means as a practical matter is that candidates already in Phoenix or Tucson are generally preferred. For out-of-state candidates seeking positions in Arizona, a single statistic may help demonstrate the importance of considering early sign-up for the Arizona bar exam, which every attorney moving to Arizona must take. In the past two years, we have placed 100% of accepted candidates who approached us after having signed up for the Arizona bar exam before having begun a
job search in Arizona
. In contrast, when candidates have only decided to consider positions in Arizona, but have not signed up for the bar exam, the percentage of placed candidates has been substantially lower. Arizona will often not consider candidates who are shopping around. Risk-hiring someone fleeing from an unsatisfactory position in California is infrequent with Arizona law firms. There are plenty of good reasons to move to Arizona, but these firms are not likely to try to champion any one of them. Attorneys seeking a move to the sunny Southwest who can stand the dry summer heat have no reason not to consider a move to the Grand Canyon state. There are numerous positions now available. The best course of action, if you are not already admitted to the bar in Arizona, is to separate yourself from those who appear to be capricious by signing up for the next bar examination.
Phoenix has seen significant and continuing activity in insurance litigation, particularly bad faith litigation against insurance companies. This is a burgeoning area of practice, and firms forecast further growth. In addition, because of the building boom in Arizona and the environmental and regulatory concerns that are entailed, there is significant growth in positions related to real estate. Other litigation positions have been consistently available for skilled attorneys, including intellectual property litigation for senior attorneys with no portable business and
commercial litigation positions
at all levels. Arizona's markets, particularly Phoenix's, continue to expand.