Your resume announces you to hiring partners inside a law firm.
Since your resume will be the first time a law firm will come across your name and achievements, it and your cover letter need to be as close to perfect as possible.
Click here to view a collection of attorney resume and cover letter resources such as resume writing advice, overcoming common resume problems, cover letter writing advice, making your resume and cover letter stand out to law firms, keeping your resume updated, and general resume questions and answers written by experienced legal recruiters.
Introduction
A good legal resume is an extremely important tool in the job-search process. Because firms are inundated with resumes, your resume must be able to get the attention of the hiring partner and create a good, strong impression at a brief glance. Your resume is your sales pitch to the hiring partner. It is not merely a recitation of your life's chronology. You need to make your value to the employer clear, and because your resume will likely only get about 30 seconds of the partner's time, you need your value to be emphasized and evident from a quick scan and cursory examination.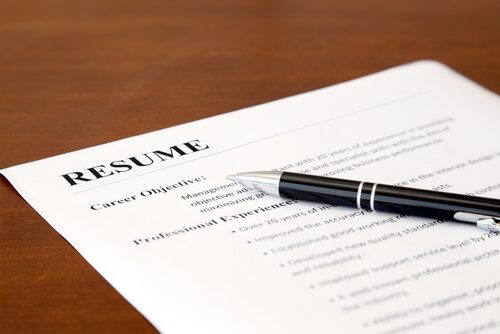 Click Here to View Sample Legal Resumes.
There are two styles of resumes: functional and chronological. Chronological resumes are useful when outlining your accomplishments and experience in relation to your past employment. Functional resumes break your accomplishments into areas of experience and are more useful when you have had many jobs or large gaps in your employment history. If you have had many
jobs
, all of which are relevant, the employer is likely to assume that you were unhappy or unsuccessful at your past jobs. Constant job migration is never a good indication to any employer. By emphasizing your knowledge and set of skills on your attorney resume while downplaying your job-hopping, you can sometimes eliminate the stigma that employers will associate with your employment history. However, because many legal employers are interested in seeing a resume that paints a chronological picture of your advancing career through your past employment, the functional resume will appear confusing and will make the employer suspicious of your intentions. This article is designed to help both experienced and inexperienced job seekers design a lawyer resume that is effective and sure to leave a favorable impression with any potential employer.