It never fails to amaze me that most of the candidates who come to me for help have worked and excelled, often for decades, at the highest level in demanding educational programs and in demanding law firms. Yet when it comes to the last step — the process of finding the legal position that will be the source of their livelihood, the setting for most of their waking hours, and the determinant of where their career will take them — many attorneys balk at spending the time or effort to do the work that will ensure their best opportunity. And much of this work can only be done by them.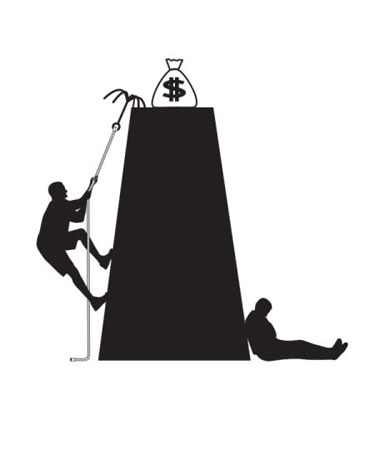 Isn't that what a legal recruiter is for? To save candidates time and energy? To cut out needless running around? To open doors and find new opportunities? To do the busy work of creating a professional submission and sending it out? To do the selling?
Legal recruiters do all that and more. Not only do they manage vast amounts of information and stay in continuous touch with the needs of their candidates and the marketplace, but they also act as career counselors, confidants, advisors, and strong advocates. However, there are certain aspects of the job hunt where the outcome will be determined by the attitude of the candidate and his or her willingness to get involved in the process.
A classic example comes to mind that repeats every year. In late fall or mid-winter, legal recruiters will start receiving calls from extremely well-credentialed associates at top firms who have been given the official or unofficial word that partnership will not be happening for them in the near future. Many of these attorneys are brilliant, have accumulated top experience, and are extremely skilled at what they do. Partnership prospects are often a reflection of timing, internal politics, and work flow in addition to the "partnership qualities" embodied by a senior associate (or counsel). The smart associate knows this and doesn't let his or her attitude get soured by the process if his or her goal is not achieved. The smart associate also doesn't stay in a situation where he or she will not feel successful.
Michael (not his real name) was a classic example of how to do it right. He called after getting the bad news. We had a long conversation. First, he described his path from high school on. He gave me a good sense of his goals as an undergrad, how he chose his major, when and why he became interested in the law, and how he chose his law school. He described his law school experience: what areas of the law excited him, what activities he excelled at, how he chose his summer work, and how he eventually decided where to begin his career. Along the way, I learned about his other non-legal interests and work experience, his lifestyle, the types of people he likes to be around, and the broad goals in his personal life as well as in his professional life.
After building this historical foundation, Michael described his current firm in detail. He told me about his early years, the mentoring he received, the partners he worked for primarily, the range of his practice matters, his hands-on skills, his strongest areas of expertise, and those areas he wanted to shore up. He also described the politics of the firm, the process of consideration, and how his prospects for partnership had been evaluated.
Most importantly, he described his current feelings at not being offered partnership. He was fundamentally disappointed. He was angry and frustrated with a few individuals who had let him down. He described a sense of injustice that he was the victim of a badly timed practice group migration that left him without a critical mass of support. In most other firms he would have made partner in a heartbeat. Now, he had to reevaluate everything.
It's a mistake to try to deny disappointment or anger. If shoved under, these feelings will often surface later in unexpected ways, usually not productive. Michael's gift was his ability to feel the negatives of this unexpected outcome while simultaneously having a positive vision of the future and shifting his sights to the tasks that needed to be done to reach his goals. Not all attorneys can do this. Some need a grieving period before they can consider new options.
During our initial conversation Michael's goals became apparent. He had given them a lot of thought. Partnership at a respected firm was paramount to him. His geographic location was also somewhat limited. He was willing to expand his practice area. He was willing to have some patience regarding the time required at a new firm for "consideration" if the long-term prospects were very attractive. He was flexible regarding the size of the firm as long as he respected the attorneys and felt the firm was sophisticated and highly reputable. By the end of the conversation, I knew what information I needed to gather for him.
When I am presenting possible opportunities to candidates, I usually offer them things just slightly outside of their stated limitations to test whether they are truly wed to their descriptions or whether there are other opportunities of interest that they might not have considered or even realized existed. Given Michael's flexibility in key areas and my desire to make sure he had considered all of his options, I presented him with a list of about 20 firms.
To his credit, we discussed each of these in detail, even those that at first glance he rejected. This discussion afforded me further insight into what would work for him, how he evaluated a law firm, and his network of colleagues and acquaintances. We ended up submitting his papers to about eight to 10 firms. We spent more than a week preparing a beautiful resume, a detailed cover letter, a finely tuned and in-depth business plan, and a list of representative matters.
Five firms offered Michael interviews. At this point in the search, he assumed a schedule similar to that of an attorney preparing for a trial. His wife was on notice that he had to devote full energy to speaking to firms. He did his normal law firm work very early and very late and devoted a number of days to interviewing and working with me to prepare for interviews.
During the preparation process some firms became less attractive in both our minds, but Michael insisted on interviewing with them regardless, to hear what they had to say and to learn how they viewed candidates with his background. After a rugged three weeks of screening interviews, callbacks, and follow-up, Michael knew in his gut where he would be happy and where he would have the greatest chance of success, as defined by him.
Michael received three offers and eventually accepted an offer from the firm he had targeted as his number-one pick. Even after the offer, Michael continued to formulate questions and consult me and his network of colleagues for advice in negotiations.
Michael was actively involved in each stage of the process. At the same time, he was respectful of my experience as a
legal recruiter
. He listened and he trusted. When there was a choice between less effort and making assumptions about a firm versus speaking to a firm and investing the time to meet the people and get real answers, he always chose the latter.
No law firm is a bed of roses, but Michael is happy with his decision. He has become a successful rainmaker and is nearly assured of partnership in the next year. I was lucky enough to play a role in Michael's search, but I'm convinced the attitude and energy he brought to the process were the major factors in his successful transition.
Contrast Michael's approach with the approaches of a number of other attorneys who have asked me for help in similar situations. Often, anger and disappointment stand in the way of moving forward or allowing goals to evolve. Associates will ask me to get them an interview at a firm very similar to their old firm that will provide broad assurances of partnership in one or two years. These candidates will be quite limited in terms of what firms they will consider or with whom they will speak. And if a low-ball offer comes in, they may respond with a knee-jerk rejection rather than a thoughtful negotiation and exploration.
A candidate's attitude communicates everything about that person's underlying assumptions in life. Whether you are an electronic engineer with a newly minted J.D. who thinks the intellectual property world owes you a living or a senior associate Harvard grad at a top firm who just missed making partner, a spirit of openness, interest in new possibilities, and a willingness to get out and speak to people go a long way. A sense of entitlement is not attractive in a candidate and rarely leads to career success or pleasure.
Conversely, spending time speaking to people, trying on new options in your thoughts, and letting your curiosity guide your explorations can lead to unexpected but extremely successful career transitions. Your recruiter can give you general descriptions and guidance, but no one can tell you exactly what is right for you. Only you can determine that.
The phone call to your recruiter is the first step. Your recruiter has his or her role, and you have yours. Are you willing to take responsibility for your attitude and make adjustments if necessary? Are you willing to open your mind to new possibilities in various aspects of your search? Are you willing to take the time to speak to a variety of people even if the payoff may be information or inspiration rather than an offer? Are you willing to be patient and tolerate uncertainty as you go through the process? Success and career fulfillment can be yours. How much do you want it?