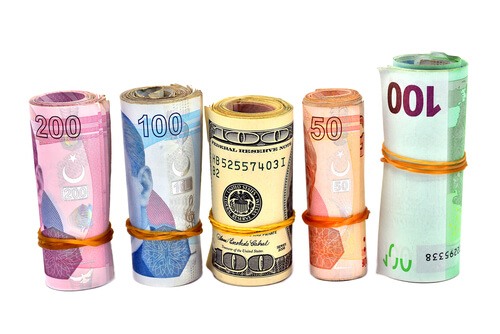 There are a number of different factors that will affect the ability of a foreign-educated lawyer to successfully land a job with a U.S. law firm, and some of the biggest issues are discussed here.
Working permission.
The primary factor that determines whether a person can
get a job at a law firm
in the United States is whether that person can work legally there. Permission can be broken into three classes: no working permission, working permission for a limited period of time, and full working permission. Absent some special skill that a law firm needs, persons without working permission will find it nearly impossible to obtain a job with a United States law firm. (I would like to meet someone who has obtained a job, even though he/she did not have working permission. Please contact me and tell me how you did it so that I can let other people know how to engage in successful searches.)
The largest category of candidates that I talk to is foreign nationals with temporary permission or working permission for a limited time period. Many of these candidates have studied an advanced degree in the United States, usually earning LL.M. degrees. In these instances, the successful conclusion of an LL.M. degree generally means that a foreign national can work for a period of up to a year in the United States. Frequently, students anticipating pursuing an LL.M. do not understand how difficult it will be for them to get jobs once they graduate, as their prospects in the job market are generally not known until after they have commenced their studies.
The primary difficulty for candidates with limited working permission is that it can be difficult to convince law firms that the firm will recover the investment of time and financial resources into a candidate who will be available for only a limited time before the candidate's working permission period expires. In addition, many recruiters do not work with LL.M. candidates, as many law firms do not accept resumes from recruiters when the attorney is a recent graduate from a law school, even when that candidate has many years of experience in his/her home jurisdiction.
Finally, there are candidates who were educated abroad and have full working permission. Although it may seem at first glance that it should be as easy for these candidates to get jobs as graduates of United States law schools, that is generally the exception rather than the rule. First, let me discuss why I think it is difficult for foreign-educated lawyers to enter into practice in medium- or large-sized firms. (I focus on these firms because most of the foreign attorneys that I have spoken with see the opportunity to work for a United States firm as a feather in their caps, and they want to continue their legal pedigree. In addition, they frequently are very well qualified in their native jurisdiction and expect to work in a highly sophisticated practice.)
American law school graduates.
A short discussion of how students from American law schools find jobs is in order. American students spend three years attending law school. After their first year, many students who have the prerequisite training and attend the better schools engage in on-campus interviews with the larger firms. These firms select candidates and make offers to those candidates who will spend the summer at the end of their second year with the firm. After the candidate has worked at the firm during the summer after his/her second year, the candidate often receives a full-time offer of employment to start work in the fall after the student graduates. Consequently, and especially for the more prestigious large and mid-sized firms, most law students find jobs before they leave law school, and the recruiting process at most law firms for junior attorneys is satisfied nearly entirely from law schools before students even graduate. So although it appears to an outside observer that law firms are hiring large numbers of junior associates every fall, many of these positions have been filled for more than a year. Invariably, some associates decide not to return to their firms, but firms generally will attempt to fill their needs through on-campus interviews. Hence, the only jobs available to foreign candidates looking for work are those few openings that a firm has been unable to fill from on-campus interviews. This is often only a handful of jobs, with fierce competition for them, as many United States-trained attorneys are also vying for these positions.
Those American law students who do not find jobs through on-campus interviews are required to find a job using more traditional methods, such as the resources in the law school recruiting office or drafting letters and submitting resumes to firms that practice the kind of law in the student's desired specialty. (This is the manner in which most foreign-educated attorneys can get jobs too.)
Foreign law school graduates.
Foreign-educated students therefore have significant disadvantages compared to United States-trained attorneys. First, they are not able to participate in on-campus interviews. Second, they generally do not have access to the same resources that a recruiting office of a law school can provide. Third, foreign-educated students haven't passed through the American legal education system, and they don't know what resources are available to them. Fourth, these candidates do not have a pre-existing network of alumni from their law schools to use as a resource.
Attorneys with a lot of experience in a foreign jurisdiction have these and other issues. Lawyers from foreign jurisdictions seeking to join a firm in the United States have the onus to prove that their experience is compatible to an American practice. The primary issue for these attorneys is how to translate their education and experience so that a United States law firm can understand that experience. These attorneys should network their contacts in their local jurisdictions as well as in the United States to meet contacts at United States firms.
Techniques for a successful search.
Although this may seem like a dim picture, most foreign students should recognize that they are in a similar position to many American law students, with some handicaps that can be surmounted with a little hard work. Some extra research may be required.
What research should a person do? First, look for every person who is a graduate from your school and who practices either in your city or in your region.
Martindale Hubbell

(
www.martindale.com
) is one well-respected, although incomplete, resource. If you find that there are no attorneys from your school, that may be an indication of the effort required to land a job. Look also for lawyers who have your specialty. Join the local bar association and network there. Consider sending potential contacts a brief email explaining who you are and that you're looking for work, but make sure that you avoid spamming all the lawyers in a firm. A well-drafted email directed to a number of people with mutual interests may generate some interest and a lead or two, whereas a mass-marketed email sent to many attorneys will generally make a candidate
persona non grata
.
Foreign lawyers in the USA should research the Internet and local newspapers for job opportunities, and realistically assess their chances of getting an advertised job. Moreover, be honest with yourself. Evaluate your experience and the level of experience that a firm is seeking. In general, if firms are advertising for a certain kind of candidate with specific experience, do not apply for that position unless you have the requisite experience. For example, unless a candidate has practiced United States securities laws in his/her local jurisdiction, most firms will not consider that candidate to have relevant experience for a securities law position.
As you prepare an application, remember that firms are businesses. Consider how you can bring something unique to a firm's practice group. For example, does the firm you're applying to have a practice that requires knowledge of your native language? Does the firm have clients from your country? If possible, identify every specialty that you think that you can bring to the firm you are applying to.
Finally, prepare a resume and a crisp cover letter. Resumes in the United States tend to be a page for most junior attorneys. Clearly indicate your experience and education, highlighting your class ranking if you did well in university. Remember that most hiring coordinators will not understand your grading system, so a brief note on a separate sheet that explains your school's grading system may be in order.
The cover letter should be brief and should indicate what position you are seeking. A large part of writing an effective letter involves considering your audience. Law firms expect short letters of three or four paragraphs (longer letters are generally glossed over). In addition, a letter seeking a specific job is generally much more effective than a letter where the attorney is seeking a position as a "real estate or corporate or securities or litigation" associate.
Finally, many applicants state that an LL.B. degree is equivalent to the
Juris Doctor
degree granted by American law schools. It is not. It is sufficient to note, next to your education qualifications, that your education satisfies the educational requirements of the bar in the United States jurisdiction in which you want to practice.
Passing the New York bar exam is required of foreign lawyers who wish to work there.
Best wishes for a successful search.