As a legal placement professional, I interface with attorneys across the country who are facing all sort of ups and downs in their careers. No surprise, a fair share of my candidates come to me looking for new legal jobs because they have been let go from their current firms. This has been especially true in the era of the coronavirus, as many firms across the country, large and small, instituted furloughs and lay-offs of attorneys as a result of covid-19.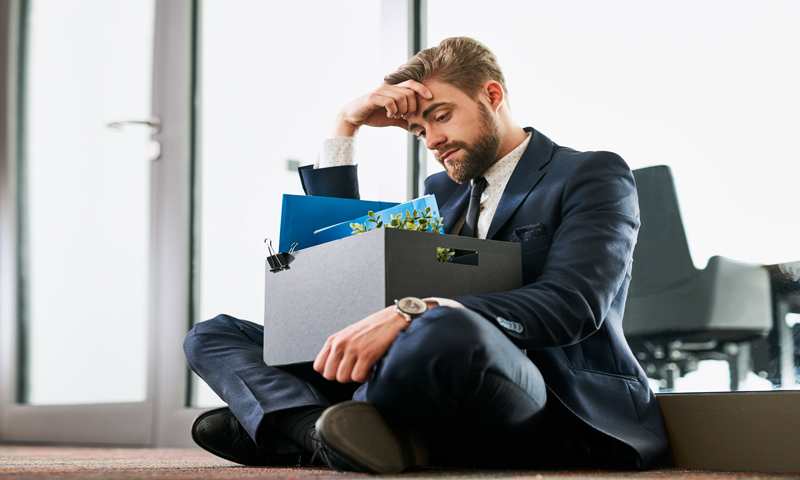 But here is what all candidates need to remember: many lay-off stories end well for the candidates involved - especially if those candidates choose to look at the situation in a "glass half full" manner. That is what this excellent candidate did. He was laid off from his AmLaw firm in New York as a result of his firm's financial instability resulting from covid and other factors, and instead of wallowing in self-pity, he did some soul searching about what he really wanted from his practice and his life and turned the entire situation into a positive experience that had a very happy ending.
This candidate had very good educational credentials, as he went to a top college and law school. He also had won various academic prizes and done interesting study and work abroad and volunteer activities. He was very intellectual and enjoyed the scholarly aspects of litigation, like research and writing. He also loved oral advocacy and in fact had received prizes for his debate and moot court performances. Moreover, he was also a very nice and down-to-earth person, who realized that he thrived best in collegial environments that rewarded team work and intellectual curiosity.
Like many law students who graduate from top law schools, this candidate had gone to a large AmLaw firm in New York, where he was able to work for a year as a litigation associate before being laid off in connection with that firms' financial difficulties. As he thought through his future during quarantine, he realized that he wanted to be at a smaller firm and, moreover, that he wanted to return to the regional market where he grew up and develop his practice there. This was a great decision, and made all the difference in his job search. One of the best ways to increase your marketability for a law firm job is to return to your roots! Firms in regional markets love it when candidates join their firms in connection with a move back home. They feel that the candidate has roots in the community and is likely to remain for the long-term, investing in the firm along the way. As a side note, this is also why in the case of any relocation it is so important to show the firms that you have actual, credible ties to the place you are relocating to. Being from a place is one way to show this, but you can also show it other ways. For example, perhaps your spouse has just gotten a job in that market and you are already talking with real estate brokers there. You can also show commitment to a market by going ahead and getting admitted to the bar before you start applying there.
This candidate contacted me and explained the situation. I was excited to help him. I really liked him and felt that he was extremely wise to have figured out what he wanted and have the courage to follow that path. So many times I deal with candidates at AmLaw firms who are unhappy but cannot see past the prestige and money involved to the bigger picture of what is actually involved in a crafting a fulfilling life and career. It is such a pleasure to help people who are invested in the process of not just getting a new job but also in building a professional life that will be truly rewarding for years to come.
We began a targeted search in the regional market where he was from. He was open to different areas of litigation, but he did want to begin to focus his career and develop a specialty. He was a great candidate to work with and he approved all the firms I sent him. He was also very responsive in all other respects, like quickly getting me his writing samples and other documents I needed to present with his applications. It only took a few weeks and he got an interview with a great small firm that specialized in a niche area of litigation. Perfect! He would be working under the mentorship of excellent and highly credentialed attorneys, in his home market, and be developing a specialty as well. He would get to exercise the intellectual aspects of a litigation practice, but also get into the courtroom much sooner that he would be able to at a large firm in a major market, where he might spend years doing discovery and motion practice before even making a court appearance. He went through a series of interviews and was hired! This case study goes to show that with the right attitude a silver lining can await you even in the case of a lay-off.