This placement involved a very unique candidate who practiced in the niche area of sports law. Though he was practicing in North Carolina when I started working with him, he was open to relocation to another jurisdiction, and he ended up being placed with a terrific firm in his preferred location of Texas doing sports law.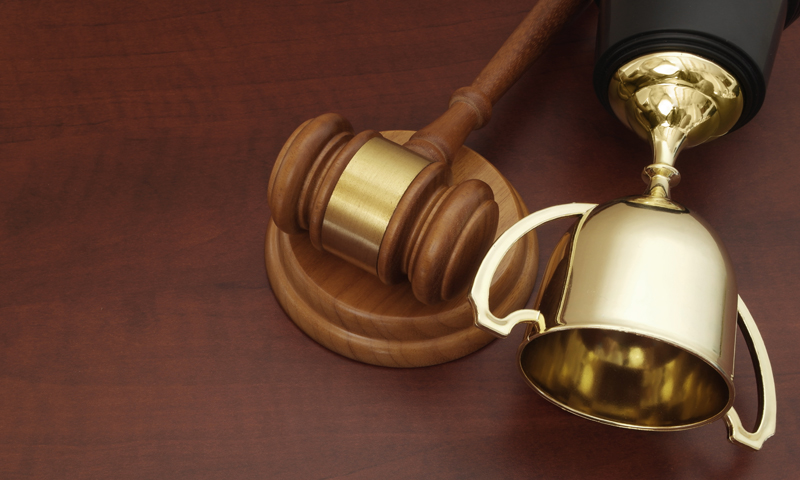 This was a very interesting candidate, although he was a candidate who was potentially difficult to place because he was not a cookie-cutter candidate. He had been a football coach at both the high school and college levels for several years prior to going to law school. After he graduated from law school, he merged his twin interests of football and the law and began to develop a sports law practice, all while working as a traditional first-year associate in a law firm on a variety of matters including commercial and other types of litigation, as well as labor and employment law. That was helpful because sports law is in many respects a "hybrid" practice area and involves both litigation as well as traditional labor and employment law, but within the context of sports figures and activities.
Even as he worked on other firm matters, he steadily built up his own book of business and roster of clients in the sports law arena. His practice involved representing college and university coaches in contract negotiations, endorsements deals, and an assortment of other matters as well as creating a training program for colleges and universities on Title IX sexual harassment compliance issues.
I initially worked with this candidate a few years prior to placing him. At the time we first worked together, he was making his first lateral move because his firm was closing an office and downsizing. He ended up securing another position on his own where he was able to continue building his sports law practice while also working on other litigation and L&E matters and building up his skills and experience in those areas.
However, he ended up needing to make another lateral move a few years later, as his second firm was reorganizing and could no longer support a sports law practice. That is when he contacted me again. I was happy to hear from him because I liked him as a person as well as a candidate and I hoped I would be able to help him this time around. I was also interested to see how things had been going for him since we last spoke and I was delighted to learn that he was still progressing with his legal career and sports law practice. He was living in North Carolina at the time, and while he was open to remaining there, he preferred to be in a larger market, like Texas, given the opportunities a market like that would have. His sports law practice was national in scope, so he wanted to be with a firm that not only had an established or growing sports law practice but that had more than one office. Another plus for Texas was that he had family there and was able to waive in and had already started that process.
In addition to being a hybrid practice area, which means incorporating aspects of other practice areas, sports law is a "niche" practice area, which means that it is a specialty practice area. Other niche practice areas are environmental law, food and beverage law, and political law. Because not all firms have sports law practices, I began the search by researching firms in various large markets that had sports law practices, or at least similar practice areas like entertainment law, and that is where we began. We applied to firms both with and without openings.
I really liked this candidate and enjoyed working with him. I admired that he had the gumption to build up his own practice and develop a book of business as a young attorney that was related to something he was passionate about and carried over from his time as a football coach. He was very personable and had many interesting hobbies and I appreciated that he had so many dimensions. I also liked that he had a track record of giving back to the community and was a committed participant in different organizations devoted to diversity in the legal profession. He had won some awards for his community involvement and that impressed me. In addition to being smart and interesting, he was reliable and likable, so a great candidate on many levels.
He ended up interviewing with, and getting an offer from, a terrific firm in Texas. It was a great fit because this firm had a growing sports law practice and a few different offices. They also had a very collegial environment and offered a generous salary. The candidate happily accepted and was soon on his way to join his new team!