Let me begin this case study by underlining the fact that it is very, very difficult for Associates to transition from one practice area to another, even at a junior level. I rarely, rarely see this done in my own practice. If a candidate is able to do this, usually it is because he or she is still very junior and 1) he or she applies through a friend at the firm (especially if the friend is in the practice area that he or she wants to transition to), 2) his or her practice area is closely related to the new practice area or 3) he or she has a demonstrated background and interest in the practice area that he or she is transitioning to, either in terms of law school classes, clubs, previous careers, etc.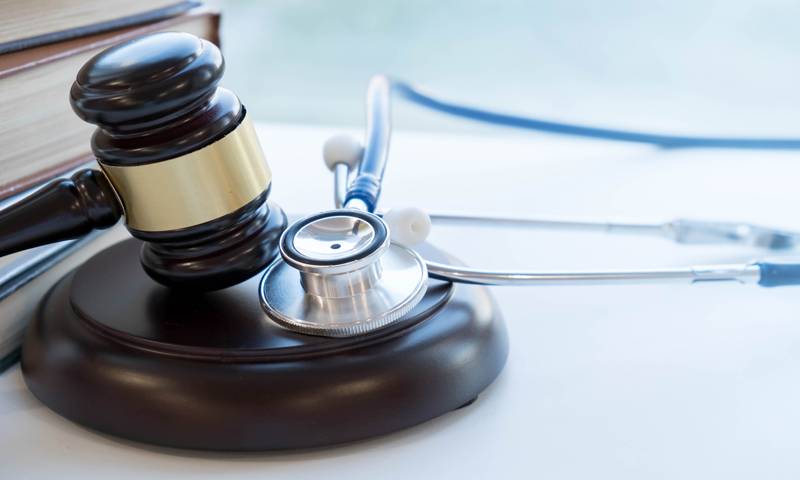 The candidate that I just placed fell into the latter two of these buckets. She graduated from a top law school in Los Angeles in May 2017, with a GPA of 3.48 (a strong GPA, in my book). She also had obtained a BA in Neuroscience, a BS in Global Health and an MS in Global Medicine from the same school's medical school, thus demonstrating a very strong interest in and commitment to health and medicine. She had two health-related internships / externships from her time in law school, including one at a well-known hospital network, and the other at the California Department of Justice in the Health Quality Enforcement Section. In terms of her practice, it is mostly unrelated to health, but there is some overlap. She does 50% municipal, education (including special education) and Labor & Employment, and 50% litigation for health insurance companies. While this is not the same as health care litigation or health care generally, it is at least related, and she regularly handles arbitrations, mediations and claims for the health insurance companies.  
I think that what really made her stand out to the health care boutique that ended up hiring her was her academics and her demonstrated interest in health and medicine. Her law school GPA is very good, especially considering the school that she went to, and it is very rare to find even a health care candidate with a BS in Global Health, let alone an MS in Global Medicine. I think it also helped that she regularly handles arbitrations and mediations, which are common in the health care world.  
With a candidate whose practice is niche or who has an interest in a niche practice area, I will send to them for their approval and submit them to both current, active, open positions as well as firms with strong groups / practices in the niche practice area, that I know will consider our submissions opportunistically, especially for a niche candidate that is normally difficult to find. This approach does not always work, especially with larger firms, but I do have boutique firms regularly interview my candidates opportunistically because they like their background and experience, and are therefore willing to "find" an opening for them.  
This candidate ended up getting one interview at a small boutique health care / managed care reimbursement firm in the OC that was searching for a health care litigation Associate with 3-7 years of litigation and dispute resolution experience, and ideally health plan or hospital operational experience as well. My candidate does have about two years of litigation and dispute resolution experience, but not much in the way of health plan or hospital operational experience, more an interest in these areas. As a side note, I always reach at least one or two years outside of the parameters listed in job descriptions when sending my candidates firms to review and approve, as firms will, for example, often hire a 1st or 2nd year candidate for a 3-7 year posting, as the firm did in this case.  
The firm brought my candidate in for one full round interview with their CEO and their two practice group leaders. Their main concern was her commute from Hawthorne (the South Bay), where she lives, to the OC, but we were able to quell this fear by telling them that she was open to and interested in moving to the OC in the next couple of months. The truth is that this candidate would like to keep living in the South Bay, and so she will try the commute and if it becomes too cumbersome, she will move to the OC. I find it helpful to tell firms that the candidate is at least open to and is considering the relocation, just so that it doesn't become an unnecessary stumbling block to the candidate securing the offer, when he or she otherwise would have gotten it.  
The firm offered my candidate $15K above the base that she currently makes, which she was happy with. Her main motivation is fully transitioning into health care / getting her foot in the door at a health care firm or in a health care practice, and this is exactly what she is going to do at this firm. She emailed me today saying, "Thank you for all your work and help! I'm very thankful I found your initial email!! I'm looking forward to this transition and the next step in my career!!!"