A senior lawyer for a federal appellate District judge in a small market wanted to relocate to a major market and work as an associate. Normally, this would not seem like something that would be that difficult. In this case, however, this attorney had gone to a fourth-tier law school and did not have any law firm experience. Like many law clerks, this attorney had been more of a "career clerk" than a one-time clerk for a judge. This meant that the attorney's background made it seem like they were avoiding working in a law firm and were more of a government employee.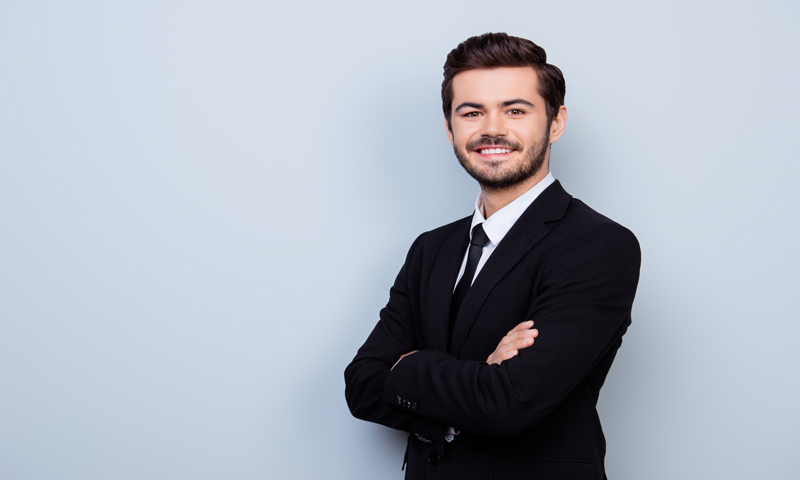 Despite this apparent drawback, the attorney continued to clerk for the federal appellate judge. There are not a lot of federal appeals clerks, and regardless of the law school an attorney attends, being a federal clerk is always something an employer will find impressive. Also, this particular attorney had a high degree of enthusiasm and was very excited about the possibility of leaving the world market in which they worked to live and practice in a major US market. This enthusiasm is infectious, and when I see attorneys like this, there's nothing more that I want than to help them achieve their dreams.  
To market this candidate, I had to cut a wide swath of firms in the East Coast market this attorney was interested in. Because the attorney was clerking, I needed to look at not only openings but also firms that I knew of which previously hired federal appellate clerks, some of whom are still on staff. There are law firms that respect the value of clerkships and are eager to hire people who have held clerkships.  
Because the attorney was interested in a large law firm, I had to be careful about not contacting firms with centralized recruiting systems more than once in various cities. A centralized recruiting system means that the law firm will see the candidate's application depending on which location they're interested in. So, for example, if an attorney is interested in Washington DC and New York this would be reflected in the law firms database. Conversely, many law firms do not use centralized databases for their recruiting, and this means these law firms run each office individually and do not know if the candidate is applying to one office or another. From a practical standpoint, law firms that do not use centralized recruiting systems because the candidate will typically get looked at by each office and its departments. The candidate will not be evaluated by only one person in the firm. This gives them twice as many options.  
In the case of my candidate, I was able to get the candidate a position at a firm that matches exactly what they were seeking. To overcome the obstacles of the candidate's background, I spoke with over hundred law firms in a three-week spam. The East Coast, Washington DC and New York City are very competitive markets where it can be difficult to get a position. Despite this, my candidate was able to get a position with a top law firm that typically does not hire candidates from the law school this candidate attended.  
Also, before this attorney started to work with me, the attorney sent their resume to almost every large law firm they found online in which they had been unable to secure interviews. When I became involved, I marketed the candidate to several law firms and sold the candidate in a way they had not been able to sell themselves.
View BCG Attorney Search's Recent Placements
Read BCG Attorney Search Reviews
About Harrison Barnes
Harrison Barnes is the founder of BCG Attorney Search and a successful legal recruiter. He is extremely committed to and passionate about the profession of legal placement.
His firm BCG Attorney Search has placed thousands of attorneys
. BCG Attorney Search works with attorneys to dramatically improve their careers by leaving no stone unturned in job searches and bringing out the very best in them.
Harrison has placed the leaders of the nation's top law firms
, and countless associates who have gone on to lead the nation's top law firms. There are very few firms Harrison has not made placements with.
Harrison's writings about attorney careers and placements attract millions of reads each year.
He coaches and consults with law firms about how to dramatically improve their recruiting and retention efforts. His company LawCrossing has been ranked on the Inc. 500 twice. For more information, please visit
Harrison Barnes' bio
.
About BCG Attorney Search
BCG Attorney Search matches attorneys and law firms with unparalleled expertise and drive, while achieving results. Known globally for its success in locating and placing attorneys in law firms of all sizes, BCG Attorney Search has placed thousands of attorneys in law firms in thousands of different law firms around the country. Unlike other legal placement firms, BCG Attorney Search brings massive resources of over 150 employees to its placement efforts locating positions and opportunities its competitors simply cannot. Every legal recruiter at BCG Attorney Search is a former successful attorney who attended a top law school, worked in top law firms and brought massive drive and commitment to their work. BCG Attorney Search legal recruiters take your legal career seriously and understand attorneys. For more information, please visit
www.BCGSearch.com
.