AA
finance attorney
practices law in any area involving lending or financing activity. They usually represent borrowers (individuals or corporations) or lenders (banks). To ensure their clients get a fair and watertight deal, they spend much of their time negotiating loan contract terms. Both parties then review the documents before the deal is signed. The fact that global markets and legal systems are often at play in these deals highlights the importance of a thorough understanding of the global environment. Banking and finance attorneys are also increasingly involved in litigation - settling disputes in court, due to internationalization. Insolvency cases, fraud, and money-laundering regulations are also issues that can arise in banking and finance. Presented below are some of the common opportunities: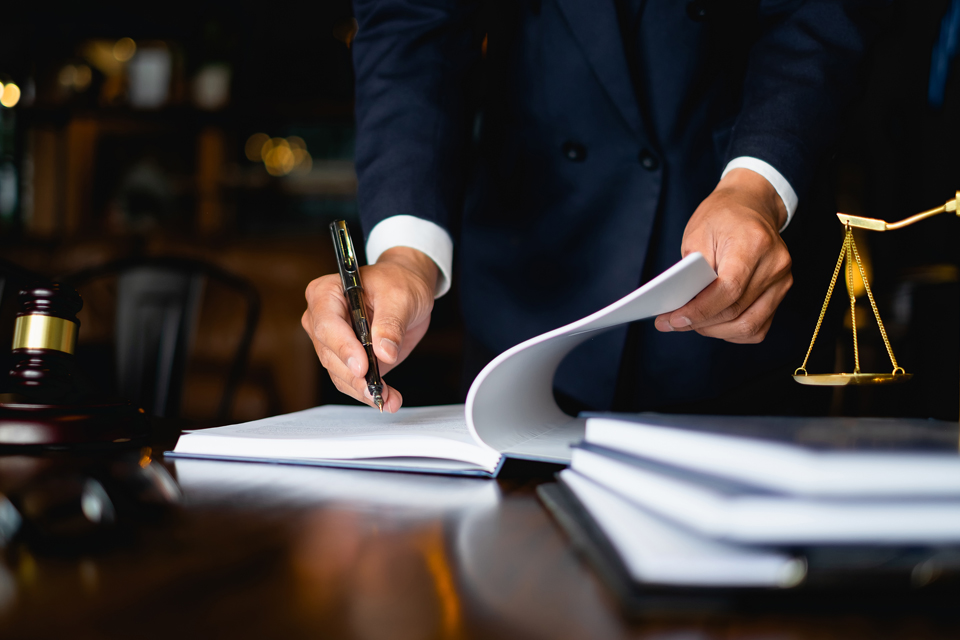 Banking
Banks are in the business of lending money. Large banks have their attorney whoin-house finance
attorneys
. These attorneys handle every detail of commercial loans, real estate financing, syndicated loans, lines of credit, and accounts receivable financing. The finance attorney also negotiates the sale and acquisition of participation interests in loan portfolios.
Bankruptcy
Bankruptcy is a complex area of the law. A financial attorney can help companies or individuals best protect their assets during the entire process.
Acquisition Finance
Corporations are continuously merging with competitors or acquiring other businesses. A merger happens when two similar size businesses decide to join forces and do business as one entity. An acquisition is when one company takes over another and owns it. The acquired company no longer exists.
One of the biggest challenges to a successful merger or acquisition is obtaining financing. Acquisition finance refers to varied sources of capital that a corporation uses to fund a merger or acquisition. There are several different types of acquisition financing structures.  
Stock Swap
When companies own publicly traded stock, the acquiring corporation can swap its stock with the target company. These swaps often happen with private companies. The owner of the target company would like to keep a portion of the stake in the combined entity because they may stay involved in the operation of the acquiring business. Often, the acquiring company depends on the target firm's owner's knowledge and experience to operate effectively.  
Cash Acquisition
In an all-cash acquisition transaction, shares are often swapped for cash. The acquiring company's equity portion of its balance sheet stays the same. This type of acquisition finance is common where the target company is smaller and has fewer cash reserves than the acquiring company.  
Equity Acquisition
Equity is the most expensive form of capital. When an acquiring company targets another business in an unstable industry with uncertain cash flow, equity financing is a popular option.  
Debt Acquisition
Financing through debt is another popular option for funding an acquisition because many companies cannot pay cash reserves. Debt is also a relatively inexpensive way to finance an acquisition, and it comes in various forms.
When considering a loan, the bank analyzes the target company's projected cash flow, profits, and debts. Asset-backed financing is debt financing where banks lend money based on offered collateral by the target firm. Examples of collateral include fixed assets, inventories, and intellectual property.  
Leveraged Buyout
This option is a mix of equity and debt used to finance an acquisition. It's prevalent. In a leveraged buyout, the assets of both firms are treated as secured collateral.  
Jobs for the Finance Attorney in Acquisition Finance
Finance attorneys
are critical in acquiring financing for their company's planned merger or acquisition. They have the knowledge and skills to negotiate stock swaps, cash acquisitions, leveraged buyouts, and other financing options.
Securities
Securities law deals with the sale, purchase, and issuance of security interests like stocks and bonds. A finance attorney helps their client understand and comply with this problematic area of the law.
Alternatively, the finance attorney can work directly for the Security Exchange Commission.  
Sarbanes-Oxley and Audits
The Federal Sarbanes-Oxley Act of 2002 was enacted in response to the widely reported corporate scandals like those involving Enron and WorldCom.
The legislation has a significant focus on audits. The law makes it illegal for corporate officers or directors to coerce or mislead auditors looking into its financial disclosures. The finance attorney is familiar with all the audit-related rules in Sarbanes-Oxley and educates corporate management to avoid running afoul of the law.  
Insurance and Annuities
The finance attorney helps companies and individuals understand their insurance or annuities. An annuity is a contract that creates a savings or retirement plan. The finance attorney can explain the details and advise on a proposed annuity. The attorney who deals with insurance companies when there is a large claim.  
Taxes
The
laws of taxation
are extremely complicated. Different rules apply in different situations. The finance attorney who specializes in tax law helps businesses and wealthy individuals file taxes. The attorney explains which tax laws impact the client's business or personal taxes. They offer advice through the entire process of filing taxes. Finally, they can help in case the client is audited.
Alternatively, many finance attorneys work for the Internal Revenue Service.  
Consumer Debt Collection
For years, many debt collectors have used abusive, deceptive, and unfair debt collection practices.
Such conduct can lead to personal bankruptcies, loss of jobs, and invasions of privacy.  
Fair Debt Collection Practices Act
In response to this, Congress enacted the Fair Debt Collection Practices Act (FDCPA).
This law prohibits third-party collection agencies from contacting a person owing debt and harassing and threatening them.
Debt collection agencies are a big business – there are about 5,000 of them with 130,000 employees. More than a third of American adults have been subjected to their collection efforts. Most consumer debt is related to healthcare costs and student loans.  
Consumer Financial Protection Bureau
Congress charges the Consumer Financial Protection Bureau (CFPB) to take enforcement actions against those third-party collection agencies that violate the FDCPA.
When it receives information about misconduct, CFPB may issue the target company a Letter of Warning, which outlines possible illegal conduct the company may be involved in. CFPB may take the further step of sending the target company a Notice and Opportunity to Respond and Advise (NORA). This allows the company under investigation to respond to CFPB's concerns and possibly avoid enforcement action.
Upon review of the NORA, the CFPB has several options. These include closing the investigation or taking enforcement action.
An enforcement action involves seeking a court order in state or federal court to remedy the harm caused by the company. Court orders may require the target company to compensate its victims, stop unlawful conduct, or even cease operations in debt collection.
Finance Attorney Jobs in Consumer Debt
Collection
A
finance attorney
has three main options for a career in consumer debt collection – working in government enforcement, representing third-party debt collection agencies, and representing individuals targeted by debt collection agencies.  
CFPB
A finance attorney working at CFPB can help the agency in its enforcement actions. This includes drafting Letters of Warnings, preparing NORAs, and filing lawsuits against third-party debt collection agencies in court.  
Third-Part Debt Collection Agency
The finance attorney can either work directly for a debt collection agency or be retained to defend it against CFPB and other enforcement agencies. For example, they can review CFPB's Letter of Warnings and respond to any NORAs the debt agency receives.
The FDCPA also creates private rights of action for those harmed by debt collection agencies. So, the finance attorney would defend the debt collector in court against those lawsuits.

Consumers
The finance attorney can also represent an individual debtor in their lawsuit against a debt collector for violation of FDCPA.  
What Kind of Personality Would Be Suitable for a Career in Banking and Finance Law?
The following are some key attributes:  
An excellent understanding of the fine print of agreements
Knowing how banks structure their loans and the different types of loans available is important
Understanding the ambitions and goals of your client so you can advise them whether a deal is in their best interest, both in terms of risks and benefits
Good interpersonal skills to build and maintain relationships with clients, as well as the ability to translate complex information into simple advice that a client can understand and act upon.
How do I Become a Finance Attorney?
Those interested in
becoming a finance attorney
can take several steps to improve their chances of success. A bachelor's degree in business or finance is a great start.
It is also a good idea to work in a bank or corporation before starting legal education.
Then, armed with a solid fundamental education in
finance and corporate work experience
, law school and passing the bar are next. After all this work, the attorney is in a great position to be a finance attorney.
See also: