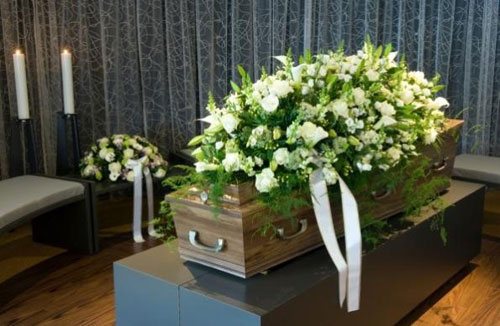 One of the most dangerous jobs out there is practicing law. It is a really strenuous and dangerous job – especially when you are motivated, smart and have a lot to give the world. Being an attorney can (literally) suck the life out of you.  
When I started
practicing law
, I heard all sorts of stories about another young attorney. He was a tall guy, smart and an incredibly hard worker. From what I heard, during his first three years at the firm he billed between 3,500 and 4,000 hours (or more) per year. After three years at his firm, he made partner. He was an example to all of the other young attorneys at that firm because he made partner faster than anyone else ever had.
This young attorney was an interesting guy. He reminded me of a heavy metal follower who drove around in a TransAm smoking cigarettes and dating girls with big hair.
Eventually, this attorney left to go start his own firm. Shortly thereafter, I learned that he had died of a heart attack. He was in his early forties.
This is someone I looked up to and respected a great deal.
There are people like this attorney in every firm. The lives of these attorneys are basically this – you sit inside a law firm under some fluorescent lights for 15 hours a day and pound out a bunch of work for other people about matters you are personally not too concerned with. You do this because you are hoping for a bonus, recognition, to climb the partnership ladder, and so forth.
Do you know any attorneys like this? Let us know in the comments below the article.
At some point, you realize you have very little control of your life. Someone else is going to determine your bonus. You become a partner but you are still working for other people. You are expected to be in that chair as long as you can take it. You need to keep working harder and harder. You drive home in a nice car. Your wife never sees you and divorces you. But you tell yourself you are doing everything right.
And then you die.
I am still in the legal industry, as a legal recruiter. I love lawyers and I love the law. I find the profession fascinating. The law attracts motivated individuals but the profession often enslaves them. It gives many people the illusion of success and progress when, in fact, they are completely in chains.
Most of the attorneys I know would tell you they are in chains. Many of them are constantly switching law firms or dreaming about going "in-house" somewhere. Some talk about how they are going to start a winery or do other fun things. However, the reality is that very few ever do any of these things. Instead, most attorneys in law firms gain weight, become a bit angry and drive back and forth to an office each day knowing they do not have many other options.
What struck me about this attorney and his death was that after all that hard work – what did he have to show for it? It makes me sad when I think of all of the people I know who worked such incredible hours inside of law firms, only to leave to go to another firm. It makes me sad for several reasons.
What do you have to show for your hard work in a big law firm? Share your experience below.
If a company works really hard and does a good job for its customers and clients, it is rewarded with more business, a good reputation and so forth. However, if an attorney without much business bills 2,800 hours a year for 10 years, he or she may be awarded a big bonus – but that is about it. The attorney could still lose his or her job in an instant and, if the attorney ends up leaving the firm voluntarily, the attorney will get no credit for all of that work. The attorney is alone.
I have seen so many attorneys I know kill themselves inside of law firms working incredible hours for a decade or more – and then leave with nothing. It is strange and bewildering to me. One attorney I once worked with lost his mind and tried to kill his girlfriend in a drunken rage. He went to prison. Another attorney I know went insane and convinced himself that he controlled a series of industrial conglomerate companies in Russia (I'm not kidding). Most get divorces.
See the following articles for more information:
These are symptoms that something is wrong. Many attorneys feel that they have given everything they have but have nothing to show for it – that their life has been taken from them and that their youth is all gone.
That is what makes me so sad about the attorney who died young. He gave his profession all of his passion and everything he had in the world and, in the end, died alone. He started his own law office. By the time he was finally free of the chains of a big law firm he had nothing left to give and died.
I did not know this attorney well. I am writing about him because this is the sort of pattern I see over and over again. It makes me sad and it makes me care for and respect what attorneys go through.
Here are some resources about attorney stress and ways to help you handle it:
The practice of law is rewarding and working at big firms can be rewarding as well. Nevertheless, there is something disconcerting about the fact that big firms can take so much from people and leave them with so little. When you are in a law firm, no one is going to tell you to stop working so hard and no one is going to tell you there is another life outside in the world. No one is going to tell you that you look like you are ready to die. They will notice and say something, however, if your work stops.
It is not so much the work that is difficult for attorneys. It is the feeling that you are never giving enough of yourself, the expectation that you will sacrifice more and more, the focus on quantity of time over quality of time, and the myriad of rules and unexpected happenings that can determine your success or failure. For many people, this is just too much.
Many partners just cannot take it and voluntarily leave. However, I also know numerous partners in firms who spent their careers rising up through the ranks only to lose their jobs when the firm lost a client. Additionally, consultants sometimes come into law firms and change around the compensation systems, and partners may find their compensation cut in half, be put on probation or lose their jobs.
About a year ago, I met an acting coach at a party and decided to take some lessons. The people I met through this did not have any money. Most did not have any significant jobs and most had experienced very limited success as actors. However, what was so interesting to me about these actors was how happy they all were. They loved acting and being artists and it made them incredibly happy. It was all they wanted to do. Money did not matter, prestige did not matter – they were happy.
This taught me that what is really important and matters in life is following your heart and doing the things that you want to do. You want and need to be happy and you need to enjoy your job and life. Your job should not kill you either.
Is your job right now making you happy? Share your answer in the comments below.
I keep seeing attorneys in their late 30s and early forties dying of heart attacks, getting cancer and so forth. Maybe this happens to people in every profession, but I am not confident it does. The attorneys I have seen dying like this all worked very hard. Most were unhappy and most felt handcuffed to their jobs.
The point of life can be whatever you want it to be. For many people, the point of their lives may be working extremely hard, getting ahead, or getting a larger bonus. I think that many people should rethink this, however. If it is not making you happy, then you should probably not be doing it.
In the acting world, it is very common for actors to work in the middle of the night doing a scene in a parking garage, or in another location where filming can only be done at night. The actors I know who act in the middle of the night typically are quite excited about doing so. It is also quite common for many attorneys to work in the middle of the night. Unlike the actors, though, the attorneys do not enjoy this too much. In fact, most detest it – but some like it.
My point is that whatever your job is you should enjoy it. What you enjoy is what is good for you. It should not be killing you. It should be building you up. The more you give, the more you should get.
None of this is to say that practicing law in a major law firm is a bad thing—of course it is not. There are countless attorneys who love these environments and are perfectly suited for them—but they are a minority and I can spot them a mile away. These sorts of attorneys are literally built for success inside of large law firms and have the right temperament, self-esteem and motivation to succeed. What is bad, however, is when an attorney is not suited for this environment and does not enjoy what they are doing and is not growing from it. This is where the problems come from and where people get sick, go crazy and die.
You need to find an atmosphere where you are growing and happy. Not every law firm or environment will do that for you. If you are truly, deep down enjoying the work and the people and growing from it you are right where you belong. If you are not enjoying the work and people and not growing from it, you need to leave.
For more information, please see the following articles:
About Harrison Barnes
Harrison Barnes is the founder of BCG Attorney Search and a successful legal recruiter. Harrison is extremely committed to and passionate about the profession of legal placement.
His firm BCG Attorney Search has placed thousands of attorneys
. BCG Attorney Search works with attorneys to dramatically improve their careers by leaving no stone unturned in job searches and bringing out the very best in them.
Harrison has placed the leaders of the nation's top law firms
, and countless associates who have gone on to lead the nation's top law firms. There are very few firms Harrison has not made placements with.
Harrison's writings about attorney careers and placements attract millions of reads each year.
He coaches and consults with law firms about how to dramatically improve their recruiting and retention efforts. His company LawCrossing has been ranked on the Inc. 500 twice. For more information, please visit
Harrison Barnes' bio
.
About BCG Attorney Search
BCG Attorney Search matches attorneys and law firms with unparalleled expertise and drive, while achieving results. Known globally for its success in locating and placing attorneys in law firms of all sizes, BCG Attorney Search has placed thousands of attorneys in law firms in thousands of different law firms around the country. Unlike other legal placement firms, BCG Attorney Search brings massive resources of over 150 employees to its placement efforts locating positions and opportunities its competitors simply cannot. Every legal recruiter at BCG Attorney Search is a former successful attorney who attended a top law school, worked in top law firms and brought massive drive and commitment to their work. BCG Attorney Search legal recruiters take your legal career seriously and understand attorneys. For more information, please visit
www.BCGSearch.com
.