Question: I get mad a lot. Driving to court yesterday, a guy bumped my fender and I screamed at him in the street for 10 minutes and called him a name and made his wife and children start crying. I think the stress of practicing law is getting to me. What can I do?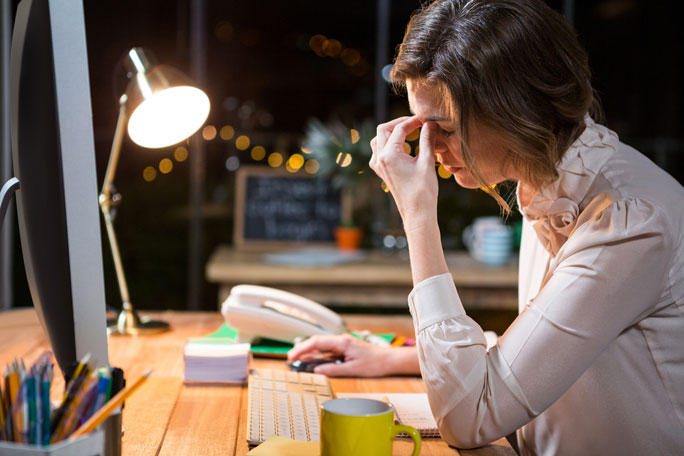 Answer:
What makes one person a powder keg and another a powder puff is not well known, but as many as 14 million Americans will experience at least one period in their lives when they regularly lose control of their anger.
Do you have a problem? Ask yourself: Have you had several "big events" in the past year involving a physical altercation or destruction of property? Are your responses out of proportion to the importance of a situation? Are your outbursts unexplained by a medical condition? Are you having trouble with relationships, in or out of work, because of your temper?
A yes to any of these questions (or throwing a chair at a referee) may be a sign of a problem (a yes to all of the questions may indicate a full-blown psychological condition known as Intermittent Explosive Disorder, or IED). People with chronic anger issues not only have trouble keeping their cool, but they also have an increased risk of developing anxiety, depression, and substance abuse problems. Those who regularly see red also tend to have obsessive-compulsive qualities. These are the people who become over controlling bosses.
Most anger experts believe chronic anger is caused by a combination of personality and environmental factors (such as the stress of law firm work or law school).
(See Seven Reasons Why Practicing Law Might Be More Stressful than Spending 18 Months in a POW Camp for more information.)
People inclined toward aggressive behavior, research suggests, often suffer from low serotonin levels. Thus, many may benefit from medications used to treat depression, such as Prozac and Paxil. Though many pharmacologically treated patients still feel angry, they are less likely to act out.
To tame your temper without a prescription, cut back on alcohol and caffeine (which tend to increase aggressiveness) and load up on sleep and exercise (which help reduce it). Doing deep breathing, reading a good book, and listening to quiet music can also help.
When you encounter a situation that makes you mad, consider a technique recommended by Dr. Redford Williams, a researcher at Duke University and the co-author of
Anger Kills
(HarperCollins). Ask yourself four questions based on the mnemonic device I am worth it: Is the matter Important? Is what you're feeling Appropriate? Is the situation Modifiable? And, after balancing your needs and those of others, is acting on your anger Worth It? A no to any of these questions suggests the anger isn't justified. Let it go. A yes to all four questions indicates you can go ahead and act-but focus on finding a solution to the problem rather than blowing your stack.
People with IED or other chronic anger problems may require anger-management treatment. A human resources professional in your office or the dean of students at your school may be able to point you to a counselor. A psychologist or psychiatrist may be able to help, as well. If you need a referral, try your physician. You should also fix that fender!
See the following articles for more information: