Question: I am at a New York firm as a summer associate and am almost sure I do not want to return, even though an offer is likely. I will be participating in on-campus interviews again this fall and am wondering how to respond when firms ask the imminent question: If you have an offer, why don't you want to return? To be honest, the reason is the level of professionalism at this firm. For the most part this place is like a circus.

Just for some background: I am going into my 3rd year at an upper second tier law school and am ranked in the top 5% of the class.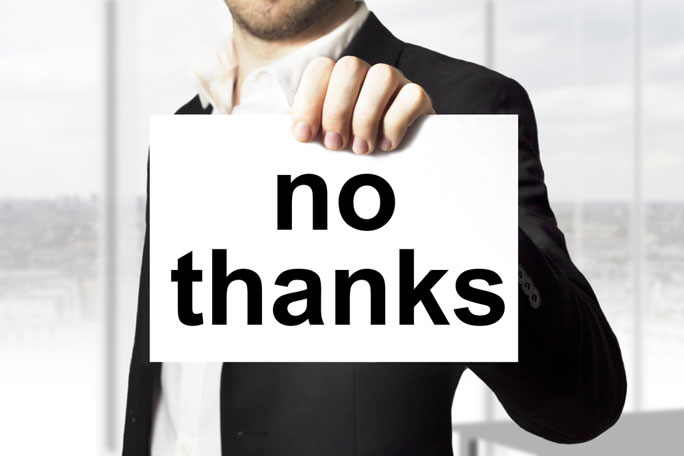 Answer:
I am not sure that you have that big of a problem, but let's take a look at the issues at hand. First, you do think that an offer is likely and so we are going to work off of that assumption. Please make sure that you maintain a high work ethic and a good attitude until the end of your 2L-summer job, as you definitely want to secure that offer whether or not you are going to accept it.  
If you have read this column in the past, you know how important I believe it is to receive an offer from your 2L-summer employer. Unfortunately, if you do not receive that offer, this will haunt you for many interviews to come. In fact, this may be the most important offer you may or may not receive in your entire career.
Your on-campus interviewing will happen several months before you are required to give an answer to the firm where you summered regarding whether or not you are going to accept their offer of permanent employment. That is why I don't think you have such a major problem.
Actually, you are in a very favorable position to explain your situation to potential employers without saying anything negative about the firm where you have spent your summer. Again, let's assume that you do receive your offer. Now you start the on-campus interview sessions and one of the first questions you are going to be asked is, "Did you receive an offer of employment from your 2L summer employment?" Fortunately for you, it looks like you will be able to answer with a resounding
yes!
Once you have told the interviewer that you have received an offer, he or she will quite naturally want to know what you intend to do. Although it is obvious by your actions of continuing to interview that you are probably not going to accept the offer, you cannot act as if the question is ridiculous. This is your chance to say all the right things to this potential employer. Let him or her know that although your summer experience has certainly been memorable, you are looking for a different type of environment, much like the one that the interviewer's firm has to offer.
Make sure that you have done your homework and know exactly what this firm has to offer and why that fits into your career plans. You should be focused on all of the things that this firm has to offer and not have to refer to anything that went on at the firm where you summered.
By the way, your instincts are correct when you asked how you should respond to questions about your offer of employment. There is an unwritten eleventh commandment when it comes to speaking about a place where you once worked: Thou shalt not speak pejoratively about one's present or past employer.
Although you might chuckle at the thought of an eleventh commandment, and certainly framed in the context of employment, please take its message very seriously. One of the worst things you can do on an interview is to trash the firm where you are working or where you have once worked.
One last thought - and I know this is not going to thrill, but you need to take it under consideration. There is always the chance that for one reason or another, your on-campus interviews may not turn out as you had hoped. In that instance, you will be very happy that you received an offer from your summer firm. As I have said many times in the past, it is much easier to look for a new job if you are currently employed. This is particularly true in the case of a new attorney. If you do not have a job out of law school, it will become harder and harder to find what you are looking for once the first-year slots are all filled.
The good news is that with your particular law school and your high class ranking, I don't think you will have a problem securing a number of on campus interviews and, hopefully, many offers.
Summary: I will be participating in on-campus interviews again this fall and am wondering how to respond when firms ask why I don't want to return to my summer firm.
See the following articles for more information:
Learn why attorneys usually fail law firm phone-screening interviews in this article: