Answer:
Your situation is not hopeless at all.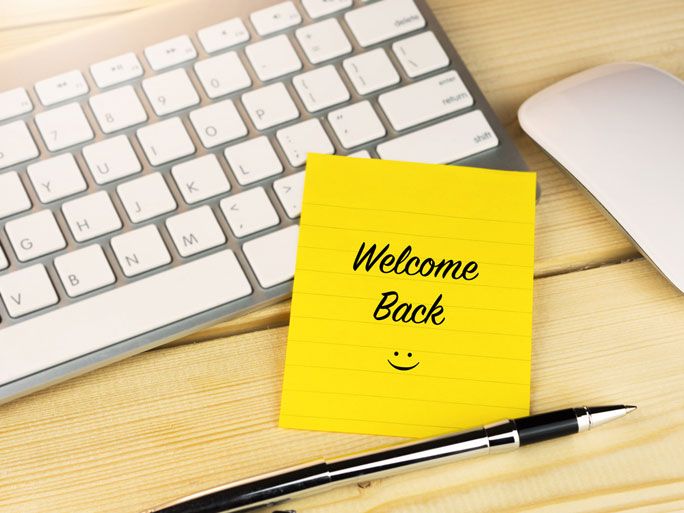 I wish you had answered the following questions: What practice area did you join when you went to work at the law firm? How were your reviews? When you left the firm, did they tell you that you were welcome back? Are you committed to going back to work full-time?
The practice area you were in is particularly important in the current economy and job market. If you are an M&A attorney, your options are not as broad as they would be if you are a bankruptcy attorney. So, if you left your firm with the partners saying that the door is always open, it may now be shut tight simply because there is not much M&A happening right now. If your reviews at the firm were spectacular, I feel confident that the firm will find a place for you. However, if these reviews were less than stellar, I doubt that the firm will be willing to bring you back unless you were part of a very busy or very unique practice group that has a critical need for more associates.
One of the questions that you are going to face is whether or not you are prepared to return to the practice of law on a full-time basis. Although you left the firm due to medical complications, unfortunately, your departure from the practice of law may be interpreted as a desire to be a stay-at-home mommy rather than a working mother. You need to make sure that you are not defensive when asked this question - and it will be asked - and that you are very articulate, sincere and convincing about your reasons for now wanting to return to the law.
You'll also need to face up to the fact that you practiced for only a little over a year and have been away from the law for several years now. You must be prepared to discuss all of this with any potential interviewer and, just as you have to be sincere that you want to return to a career as an attorney, you must be equally sincere when you state that you are willing to be brought back as a second-year associate or, more realistically, as a first-year. This may be the greatest obstacle you will have to overcome, assuming that your reviews and references are good (or, hopefully, better than good).
You asked what you should do to get back into a legal career. Well, all the standard avenues apply here. First of all, you should contact your old law firm (again, providing your reviews and references were good and that there was some indication that the door would always be open to you) and see if you can't rejoin the class of first- or second-year associates. By the way, since you have been out of the loop for so long, I do recommend that you classify yourself as a first-year associate. Then you need to contact your law school's career services office to discuss your situation. Perhaps they will be aware of firms who would be interested in your educational background and your limited experience.
You might call around to the recruiters in your city, although I suspect that, even though you went to a top ten school, you are not going to find much assistance from the legal search profession. What you really need to be doing is networking. First contact alums from your law school that are working in your geographic area. Go to city and state bar association activities as well as to events, lectures, and meetings that may be geared to people in the legal profession. Meet as many attorneys as possible, let them get to know you and your situation, and make it clear that you are committed to returning to the practice of law. Don't forget to let them know how flexible you are in terms of class year. By the way, with only one year of experience behind you, it may make this all a bit easier for you if you state your willingness to be trained in a different practice area, particularly one that is in great demand at this time.
If you come across as sincere, committed and flexible, you should be able to get back into the practice of law. Just be sure that you really are ready to return to your career and that you are able to express your reasons in the most articulate manner. I hope this advice helps.  
Summary: After being home with my child for several years, I wish to return to the practice of law. How hopeless is my situation, and what should I do?
See the following articles for more information: