Summary: It is important to research the firm, practice group, partners, clients, their recent success, and think how your background will specifically benefit the firm.
It has been fascinating to watch the developments in information, data, and communications technology over the past two decades, especially the rise of the internet allowing instant access to a seemingly infinite amount of information within seconds.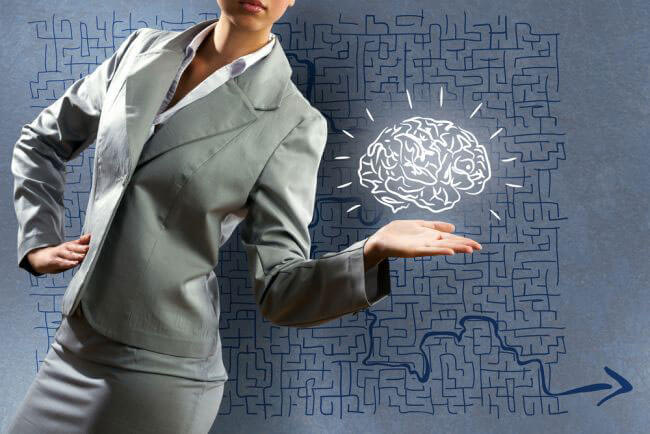 As with most developments, there are both positives and negatives associated with every change.
On the plus side, when you want to speak with someone, research an issue, gather information, or check on developments, you can now do so almost instantaneously. You can also work from nearly anywhere, with firms increasing their use of remote access technology, centralized computing and, for litigators, e-filing, which removes the necessity of physically walking down to the courtroom to turn in your brief before the deadline (not in every case or court, obviously, but everything is consolidating towards an e-filing standard).
The downside to this overall advancement in technology, information access, and communications, as most attorneys have likely come to realize, is that there is an associated expectation that you will be available nearly every second of every day, whether it is to answer a client call, respond to a partner email, or perform last-minute "emergency" research because some district court judge out of your jurisdiction decided to drop an opinion contrary to most all precedent that either helps or hurts your case, and now you need to re-write a substantial portion of your brief in the 24 hours before the e-filing deadline. With the competition for clients (and thus the pressure to be immediately and comprehensively responsive at all times) steadily increasing, many attorneys, and especially associates, have found maintaining a work/life balance to be more difficult as time goes on.
While these developments in general technology impact the way attorneys work, they also have had an impact on the job search and interview process that can similarly be a positive or a negative for would-be lateral candidates.
On the plus side for job searchers, the rise of electronic technology has allowed attorneys many more avenues to discover new job listings, and also made the application process more efficient (assuming you find emailing a resume and cover letter easier than having to print and mail it). You can also discover a lot more information about a firm from not only the firm's website, but also online legal publications, news articles, and the like.
The downside of this efficiency is that the opportunity to apply to positions has increased across the board, and thus you are going to face a lot more competition than ever before. The easier a job listing is to apply for, and the more popular or well-known the law firm is, the more candidates will likely be applying for that position, increasing the likelihood that your resume is going to get buried in a stack, or passed over for a "more qualified" candidate. A lot of firms have even moved to online application formats that require you to list your law school and class year, allowing them to filter out "lesser" candidates, even if those candidates have stronger work experience than a peer from a "better" law school (hence why networking and having an "in" to a firm, or working with a solid recruiter, are increasingly important even though you may be aware of the opportunities through your own research).
In light of this, and to get to the main point of this article, I cannot stress enough how important it is to do your research and tailor your application (and interview answers, should you be fortunate enough to be granted an interview) to not only the specific firm for which you are applying, but also the office, the practice group, and the individual attorneys who will be reviewing your materials, speaking with you, and ultimately making the hiring decision.
You are pitching yourself as the absolute best fit out of all the possible candidates, and you should assume that there are many qualified candidates with backgrounds just as good, if not more impressive on paper and in experience, than yours. It is currently a buyer's market, and firms most often have the luxury of waiting for the "right fit" for the position in terms of class year, credentials, experience, and personality. The more you know about the firm and the partners, their clients and business, recent developments in their practice area, the growth trajectory and recent successes of the firm and its attorneys, etc., the more you can show that not only have you done your due diligence, but you can think ahead about how to best market yourself and your skillset to the firm.
This applies to both your resume and your interview preparation and answers. Find out what part of your practice experience best fits with the work the firm's practice group and partners have done within the past few years, and highlight that experience front and center so that it stands out when the partners are reviewing resumes. You would not believe how frequently a candidate gets passed over because the person responsible for reviewing a stack of resumes was not able to pick out the relevant experience from their work section. Make it prominent, and it will get noticed.  
Similarly, in an interview setting, what really makes candidates stand out to partners is when they are able to truthfully and clearly articulate why they are interested in that partner's firm, office, and practice group. It is no longer sufficient to state generally that you are interested in "more sophisticated" work, or to simply get more "hands on" experience. If your answer to why you have applied to a particular opportunity is generic, you can assume that the partner has heard it before, that other candidates have said exactly the same thing, and that it will not help tilt the scales in your favor.
Do your diligence, research the firm, the practice group, the partners, the clients and client matters, their recent success, and think hard about how your background will specifically benefit the firm, and you will significantly increase your odds of an interview and hopefully an offer.
See 6 Things Attorneys and Law Students Need to Remove from Their Resumes ASAP If They Want to Get Jobs with the Most Prestigious Law Firms for more information.
As always, best of luck in your search!