For the World's Largest Collection of Law Firm Interview Resources Click Here

Some attorneys dread talking about themselves. However, if you are in the interview process, learning to navigate open-ended questions could be the key to securing your perfect job. Firms want to know that you understand what you will be getting into in their firm, and that you are excited about the prospect. They want to know that you not only fully comprehend their environment, but that you can see yourself there. They also want to know that they might like working with you. Open-ended questions provide a great opportunity to convey this and more to your interviewers.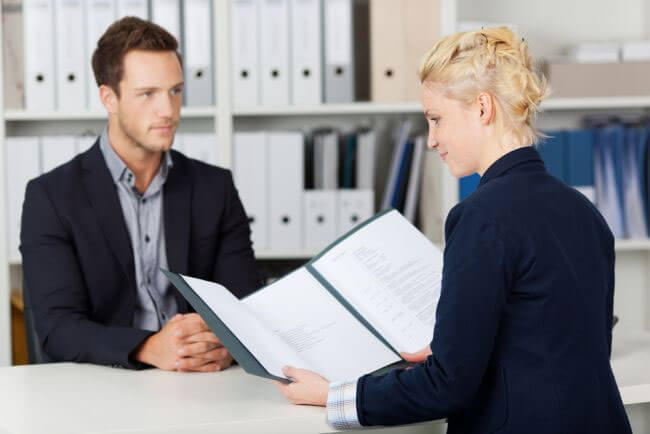 "Tell Me About Yourself."
This is often the first question asked in the interview. It is important to understand that this is your chance to make yourself memorable. Your interviewers know this, and they are waiting for you to show them what you've got.
Try to avoid sticking to your resume. Obviously this is a work interview, so avoiding it altogether would be artificial. Having said that, it is important to tell your interviewer things they don't know about you from reading your resume. For example, they know where you went to law school, but they don't know why. Is there an interesting reason you chose that school? Why did you choose your current firm? Is there an interesting reason you are practicing in a particular area of law? What is it that gets you excited about practicing law in their city or their firm? Why did you choose your undergrad major and how has it served you as a lawyer? Your interviewers want to know why you are choosing them so they can assess whether your expectations line up with what they actually offer, and therefore, whether you are a good fit.