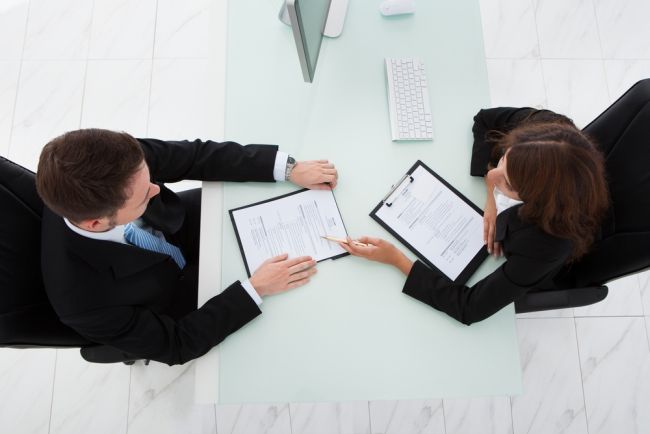 How is your friend perceived at the firm?
Your friend may be a wonderful person but do you really have any idea what his employer thinks of him? He may even have been the star of your law school class, but academic success does not always translate into professional success.
If you choose to submit your resume through a friend and he is not highly regarded
, then it is very likely that your candidacy will not be highly regarded. It might be unfair and hark back to the old "birds of a feather" cliché, but you may have lost the opportunity for an interview simply because you were presented by the "wrong" person.  
At this point, you may be asking yourself the following question: How do I know how my recruiter is perceived by the firm in question? The answer is that you can ask your recruiter probing questions. How long have you worked with ABC Firm? How many placements have you made with ABC Firm? Have you ever had any problems with ABC Firm that would negatively affect my candidacy? These are questions that you should ask your recruiter, but they are questions that you could never ask your friend (that is if you hope to remain friends!)
Will your friend expend his own political "capital" for you?
Let's assume for the moment that you have navigated the first hurdle: your friend is one of the best associates in his group and your candidacy will only benefit from its association with his name. You submit your resume through your friend and then the waiting game begins. What happens if your resume gets lost in the recruiting department? What happens if your resume ends up sitting on a partner's desk for three weeks? What happens if you get another offer and want to use it as leverage to get your friend's firm to move faster? What will your friend do in these situations?
In all likelihood, he will not do much for two reasons. First, your friend will not want to be seen as a nuisance at his own firm simply to get you an interview. He has his reputation to consider and he will not jeopardize his own standing with his partners and colleagues for you. Second, your friend is busy with his own duties and responsibilities at the firm and simply does not have time to track down your materials and monitor your progress.  
On the other hand, a recruiter is your advocate, and firms expect recruiters to behave accordingly.
It is a recruiter's job to make sure that your resume is being reviewed by the appropriate people in a timely manner
, and to keep the firm informed about the progress of your search (i.e. whether you have other interviews or offers.) It is against your friend's self-interest to act on your behalf whereas it is in your recruiter's self-interest to act on your behalf; and these very different motives could yield very different results during your search process.
Is your friend really your friend?
The term "frenemy" has become part of our popular vernacular and it is a great word because relationships are complicated. Friends often harbor a range of emotions toward each other, and you need to ask yourself whether your friend truly has your best interests in mind when he offers to submit your resume to his firm? The idea that your friend may have a hidden agenda is not a pleasant thought and may even offend you; however it is definitely something to consider.
The recruiter may have an agenda, but it is not hidden. The recruiter's livelihood depends upon your success. The alignment of your goals guaranties that the recruiter will take all necessary steps to ensure that your candidacy is handled in a professional manner; and that you are consistently portrayed in the best possible light throughout the search process.
What else will your friend do for you besides submit your resume?
Will your friend conduct a mock interview with you? Will your friend tell you how particular partners usually conduct themselves during an interview? Will your friend even know how particular partners conduct themselves during an interview? Will your friend discuss common mistakes often made by lateral candidates? Again, will he even know what those mistakes are?
Your friend, like you, is an attorney and even though he is a wonderful person who is viewed as the best associate in his firm, always puts his friends' interests before his own, and has never harbored an unkind thought about anyone (and especially not you), he does not have the expertise to guide you through the search process. Recruiters spend
a lot of time preparing candidates for interviews
and consequently, we know the questions that are asked, the partners who are difficult, and the pitfalls to avoid. You would not call your recruiter to form your company, draft your bylaws or issue shares to your shareholders, so why would you call your friend (even if he is the best person on earth) to do the job of a recruiter?
What happens to your relationship with your friend if you decide not to join his firm?
At the outset, you may think that your friend's firm is your top choice and that you will never be faced with this question. However, you may want to rethink your position. Have you ever met his partners? Are you joining the same group? How alike are you and your friend in terms of work habits, schedules and expectations? If your friend makes the introduction to his firm and then you opt not to accept because you have found another firm that is a much better fit for you, how will your rejection of the
offer from
your friend's firm affect your friend? Will his standing at his firm be diminished or damaged because of your rejection? How much pressure will you feel to accept the offer from your friend's firm even if you like another offer more? If you do reject the offer, will your friendship survive?
Your relationship with your recruiter is professional. Your recruiter has worked with many candidates and knows that the search process is a learning process. Your recruiter has seen candidates change their minds repeatedly during the process, even to the point where after meeting with their five "top choices", candidates decide to stay with their current firms, firms that they may even have claimed to loathe at the outset of the process! In short, recruiters have seen it all, and you do not need to worry about how a recruiter will react to your rejection of any given offer. Sure there may be recruiters who react negatively and try to pressure you, but these recruiters have overstepped their bounds, are not behaving in an ethical manner, and if your relationship is damaged, is it really a loss?
Conclusion
There may be situations in which it is preferable to submit your resume through a friend. However, in order to determine whether you are in one of those rare situations, you need to ask yourself a variety of questions and evaluate factors that may make you uncomfortable. Or you could simply work with a reputable, ethical and professional recruiter!
Interested in More Interview Advice?
See Our Most Popular Interview Articles:  
Want to learn more about
legal recruiter jobs?
Find out more in
this in-depth article
about legal recruiting.  
BCG Attorney Search is looking for driven recruiters to join our team. BCG Attorney Search covers the entire United States, Asia, Europe and the Middle East. We offer first-rate training and coaching, pay top of market commissions, pay our recruiters as employees and not independent contractors, and offer medical insurance and other benefits. Additionally, BCG is the best known brand in the industry and is part of a 200+ employee legal employment company. We offer a supportive cooperative atmosphere and provide you with everything you need to be the most effective recruiter possible (continually updated internal job database, massive advertising support, incredible back office support, and many other perks designed to ensure you match every possible candidate with every available position).