How can you know if your firm is at serious risk? And, what can you do to avoid trouble on the horizon? The following are some important short- to mid-term warning signs: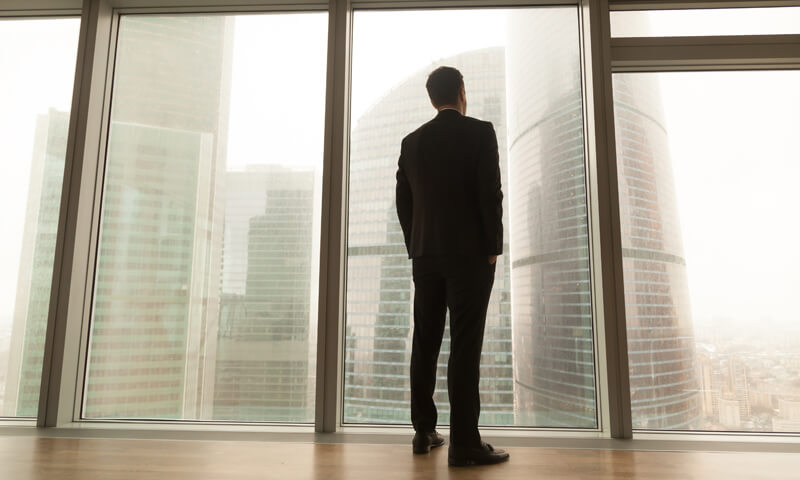 Serious profitability declines

Obviously, a significant decline in profitability is an indication that something may be amiss. Yet, how a firm should react depends in large measure on what the underlying causes are and the firm's forecast for a rapid change in fortune. First, and obviously, firms should assure that their costs are kept under tight control and prudent management. This does not mean paring expenses to minimal levels, but rather that the firm ensures its expenses are properly aligned with its business base and its strategy.

In addition, unless the profitability decline is viewed as short term, the firm should be focused on matching its capacity with reasonable expectations concerning the available business. This may require reductions in lawyers in practice areas subject to significant downturns, while still maintaining the critical base of core competencies necessary to compete in a turnaround.
 
Significant hours shift from associates to partners

This is a subtle sign that partners may be hoarding work in order to appear busy, often an indication that the business base is eroding. However, the erosion may not show up in short- term production numbers, as partner billing rates are generally somewhat higher than associates. Later, this may translate into somewhat increased write-offs or client fee problems.

Although both partners and associates should work hard, associates should generally bill more hours than partners. Partners have responsibilities for other important things like client development and management. Assuming your firm normally follows this pattern, a significant reversal may be a sign that the business is drying up or that a fundamental change in the nature of the work is occurring. Managers should track this pattern on an annual basis, but should also review monthly data and three-month trends and focus on problems early in their development. The risk is that the volume of work declines, partners begin to hoard the available work, focusing more on billing than on marketing. The result will be continued erosion of the firm's business base.
 
Emergence of a 9—5 mentality

It is impossible for a law firm to be successful when many of the partners are "9-5'ers." It is difficult if many of the other employees have this mentality. Successful careers in the profession require a significant time commitment, especially when billable workloads are down. Partners must focus on marketing and other critical investments of time. There is always more to be done, even if it is not client chargeable. Unfortunately, in many firms, a slowdown in work can generate a subtle change in commitment, which, if left unchecked, will seriously compromise the firm.
 
Serious decline in "cross-selling"

Similar to a shift in work from associates to partners, a serious decline in cross-selling may be an indication that partners are holding on to more work, perhaps because they are concerned about the amount of work available in the firm. Many firms do a poor job of cross-selling, so just an absence of it is not necessarily an indicator of storms ahead. But, a significant reduction in the share of work cross-sold could be such a leading indicator. Managers should be alert to cross-selling levels generally (through monitoring "import-export" statistics at the practice level), and measuring performance against established cross-selling targets.
 
Serious decline in new matter opening

New clients and matters are critical to the life of the firm. In effect, they are the "sales" figures for the organization. However, because opening new matters is not generally coincidental with the revenue stream, but rather leads it by a number of months, many firm managers pay only minimal attention to the number and quality of new matters being opened.

A drop-off in new matters may not have an impact on the level of firm activity for three to six months, because lawyers remain busy on existing work. However, as these matters are completed, lawyers start to become idle.

Three months later there is a related drop in revenue. However, this is an indicator that can be spotted well in advance of revenue drop-offs, and efforts can be made to ratchet up marketing activities before people run out of work to do. Such aggressive action may be able to head off, or at least soften, a serious decline in firm performance.
 
Significant increases in "closed door" conversations

Most firms pride themselves on having an "open door" environment. But, there are any number of things which appropriately must be kept "behind closed doors." Unfortunately, among the most common closed door discussions, particularly for those not involved in management, are those about "what's wrong with the firm" and about forming new firms, as well as discussions with headhunters and prospective new employers. If you notice significant increases in the amount of time lawyers' doors are shut, it may be a time to make serious efforts to improve communications with the specific partners involved. Often, they feel as though no one is paying attention to their issues and concerns, leading to significant disaffection and the potential for departures.

An extension of this issue, of course, is an increase in lawyer departments. Departure of recent laterals should be particularly troubling, as it may signal an attempt to "get out of Dodge" before it is too late.
 
Bickering over compensation

In most situations, tensions over compensation are generated through perceived inequities in the application of the compensation system, a management failure. Usually, there is a perception that under-productive lawyers, often "cronies" of the management team, are benefiting well beyond the value of their contributions. Such tensions can have a rapid and meaningful role in triggering key lawyer departures, and the resulting downward spiral in the firm. Management must be vigilant in assuring first, that there is no basis for perceptions of inequality, and second, that the compensation system is clearly understood by all firm partners as supportive of the firm's strategy.

A subset of fighting over compensation is increasing tension regarding "origination."

Fights over new business credit can erode performance significantly. It can also be an early warning sign that the firm may be headed for a crisis. This is due to four separate but related issues.

First, these fights are an indication that the compensation system is not, or is not perceived to be, assuring that those who make marketing contributions to the firm are properly rewarded. As a result, individuals make sure "their numbers" look strong, further distorting compensation data

Second, credit fights are often signs of poor client service. Partners are unwilling to devote the appropriate time to clients for whom they receive "no credit."

Third, credit fights suggest that partners are hoarding their clients to assure their future compensation and options. The result is that lawyers are less integrated into and dependent on the firm, and more flexible to move rapidly when an opportunity arises.

Finally, when these tensions occur, it is usually the case that the lawyers feeling short-changed are the younger partners with high levels of responsibility for managing and servicing the clients. In many cases, these partners actually have a following with the client, and may be able to walk out with some or all of the business.
 
Excessive interest in serving on "management"

Developing sound management is a critical function for any business organization. But, in most firms, particularly small to medium-sized firms, the best choices for management positions are obvious. Whenever lawyers spend a lot of time debating who should be in various management roles, it is a clear indication that there is significant dissatisfaction and perhaps lack of trust among the partners. This must be corrected quickly, or the inevitable result will be departures, often beginning with those who expressed the greatest dissatisfaction.

Similarly, high-quality management takes a significant investment of time. However, usually it takes a significant investment of time from a limited number of the right people—the managing partner, practice group leaders, and a few others. Most of the lawyers should be primarily focused on marketing, serving clients, mentoring and a few other basic endeavors. Sometimes, it seems as though everyone has some role in management, committees seem to multiply (and for every additional person added to a committee, the time for meetings increases), and lawyers spend more time on whatever task they have been assigned than they do on their basic responsibilities.

Such situations are a sign that the firm has lost focus on what it takes to be successful. In many cases, the "management" roles serve as a justification for not doing the things the partners should be doing. The result is the law firm equivalent of "Nero fiddling while Rome burned."
 
Build up in work-in-progress and accounts receivable and increasing write-offs

Significant build-ups in and declining value of inventory are a result of management neglect and lack of personal partner accountability. Partners are usually not motivated to write anything off because it will generally reflect poorly on their own performance. In addition, they are frequently motivated to accept poor quality business simply to get credit for the revenues. The result is a buildup of inventory unlikely to ever be collected. Management should monitor inventory aggressively, and force at least an annual clean-up to ensure appropriate accounting and performance measurement.
 
Unfocused or nonexistent strategy

This may be the longest lead-time indicator available, and it is not completely reliable. However, there have been few, if any, law firm failures where the firm had a clear, sound and well-understood strategic focus. Clear strategic vision is an excellent vehicle to bring focus on all of the various components of success, and may be the best means available to steer clear of business problems.
Conclusion
There are a number of other potential warning signs that may be subtler but are also important. However, those listed are all clear indicators of problems in the firm. While any one of these signs does not automatically indicate your firm is about to crash, they all suggest the need for management intervention.
And if a number of them begin to appear together, management is well-advised to focus on clearing the clouds away before the storm breaks.