Short-term and long-term tactics for managing in the economic downturn.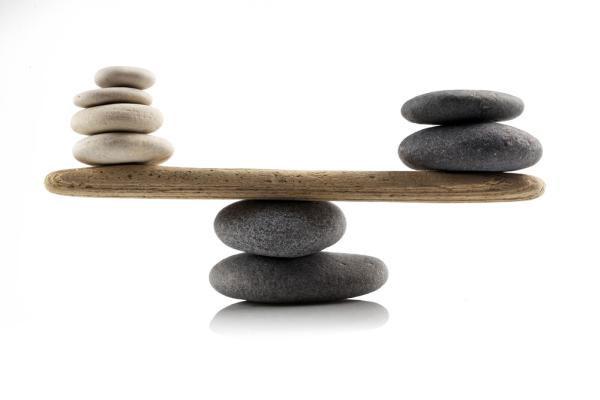 The need to maximize current year profits requires a short-term management perspective, focusing on pushing every possible dollar to the bottom line via aggressive cost cutting, which may include layoffs. Declining profits, when made public in the press, have a negative impact on recruiting, attorney retention, and the firm's image - even when the decline represents a short-term investment needed to achieve long-term objectives.
The need to position the firm for the next rise in the business cycle requires a long-term perspective, with the goal of having the required resources on hand when client demand rebounds. To carry those resources through a downturn will hurt current profits, but the firm will reap benefits later, and the cost of carrying such expertise may be far less than the cost of recruiting and training to add expertise when needed in the future.
Complicating both goals are the increases in compensation bestowed upon associates over the past few years. Even though these increases were driven by a short-term demand for associates, they will have a long-term impact. Demand is currently down, but compensation cannot be decreased commensurately without sparking a mutiny and a public relations nightmare. Salary costs will stabilize for a few years, and bonus pools tied to firmwide profitability will adjust accordingly. Performance-based bonuses may have to be revisited to ensure that the firm is benefiting economically from the rewarded activities.
Generally speaking, the more emphasis placed on the long-term perspective, the better the plan will be. Many firms responded to the recession with short-sighted, reactive tactics. They terminated associates in large numbers and tried to save money by cutting training and mentoring programs. In subsequent years, these firms were left with experience gaps that were ultimately very expensive and difficult to fill. It is clear, however, that less-profitable firms need to focus on short-term profits to remain competitive. Healthier firms have the luxury of investing in themselves and taking a longer view.
Many factors must be considered when determining the appropriate balance between these conflicting goals, including profitability, stability of the partnership and the client base, future demand predictions, and firm culture. A specific plan of action should be developed to end the year at an acceptable profitability level while maintaining the desired resources. Implementing the plan will likely require use of one or more of the following tactics.
Taking the Long View
If the plan emphasizes the long-term perspective, and underproductive staff (in billable terms) will be carried through a downturn with the associated impact to profits, then the firm must optimize its resources via one or more of the following tactics:
Reallocate resources where possible. The firm is best served when all of its resources are busy and the boundaries between practice groups blur somewhat. A busy practice group that requires assistance-particularly short-term assistance - should look internally to make sure that its resource needs are not available within another group prior to going outside the firm (via hiring or temps) for assistance. Reallocating works particularly well with more-junior lawyers.
Maximize the value of nonbillable time. The total value of nonbillable time (number of hours times standard rates) is significant in most firms. The general perception of such time, however, is that it represents unproductive hours and lost revenue.
The truth of the matter is that this is time charged to the firm's most important client-the firm itself. Nonbillable time requires management, strategy, and accountability in order to optimize the return on this investment. If resources in the firm have available time, then use that time for productive activities such as training, client development, new product or service development, knowledge management, article writing, speeches, etc. Also, consider sending associates to a major client's site for a week or two to learn the client's business firsthand, at no charge. This tactic will solidify client relationships and develop your staff's technical and client skills.
Increase your pro bono workload. Pro bono cases can be challenging, educational, and personally rewarding. Pro bono involvement is not only very important to today's young associates, but it is beneficial to the community and to the firm's standing therein.
Continue to delegate work to the appropriate level. When business slows, partners sometimes hoard some associate-level work in order to stay busy-particularly in firms that reward billable hours. This scenario ties up partner time that should be devoted to client development, creates angst among idle associates, and can create billing write-offs due to unhappy clients resisting higher fees for work that used to be done more efficiently.
Advise junior attorneys on how long projects should take. This helps protect against a natural tendency: as people become less busy, they may become less efficient. This scenario will also lead to billing write-offs.
Meeting Short-Term Objectives
If the plan emphasizes the short-term perspective, and underproductive staff (in billable terms) will be terminated, then the firm must make the best choices on whom to release using one or more of the following tactics:
Make terminations where they are most effective, not where they are the easiest. Law firm leaders who face overcapacity typically terminate at the least politically challenging level—the junior associate ranks. This approach tends to create experience gaps that typically require filling via lateral hiring later on. The most effective cuts are made by examining underperformers at all ranks and making terminations across the board - including partners. While some argue that an aggressive approach is contrary to firm culture or to the concept of a partnership, all should realize the ultimate cost of preserving culture by maintaining underproductive partners: the highly productive partners will grow weary of others riding on their coattails and will leave.
Think long term - even within a short-term perspective. If you have employees who are contributing nicely today but don't have a long-term future within the firm—their practice may not fit the long-term strategy; they do not meet all criteria for partner and will ultimately become marginal fiscal contributors due to high compensation levels; etc.—then make those determinations and terminations earlier rather than later. This will serve both the individual and the firm. The individual benefits by having better odds of catching on somewhere else, and the firm benefits by eliminating future problems early and by being in the position to hire/develop staff that fit in the firm's long-term plans.
Regardless of your firm's
current position
and short- or long-term focus, the following proactive tactics will decrease the impact of any future downturn in business:
Staff for the lower levels of the business cycle-not the peaks. This is much more healthy than alternating between hiring frenzies and big layoffs. You can fill the undercapacity with overtime, temporary workers, and shifts among practice groups. Overcapacity can be filled with productive nonbillable activities and increased pro bono work.
Proactively manage capacity. The amount of available time from service providers such as attorneys generally meets the demand from the clients in a profitable and efficient manner. Taken one step further, the concept of proactive capacity management requires periodic (biweekly or monthly) workload forecasts from all timekeepers. From these forecasts, practice group leaders can balance workloads, identify pending slack periods, and take corrective actions ahead of time.
Continue hiring and cull from the senior ranks. The influx of talent must never be stopped. It can be slowed or accelerated somewhat, but a halt in the process creates an experience gap in the firm's staff that becomes more problematic when laterals are required. This influx also forces firm management to continually evaluate the more senior resources vis—vis the firm's direction and strategy.
Align the associate compensation system with the firm's goals. In many instances, this simply means keeping pace with the market. There are, however, more cutting-edge ideas, including tying associate bonuses to firm profits-at least in part. Individual bonuses that reward hours promote individualistic behavior. Bonuses that place the firm's interests first will change the associates' perspectives toward their role and, particularly, their use of nonbillable time.
Another option is to go to a merit-based system. A few firms, including Dickstein Shapiro Morin & Oshinsky, have implemented a merit-based promotion system for associates. Under such a system, the concept of promotion by law school class is eliminated, and each associate is promoted based upon his or her level of performance relative to expectations. From the firm's cost perspective, associate compensation is aligned with contribution to the client and the firm and is not artificially inflated due to a lock-step promotion system.
Finding the balance between the firm's short-term and long-term needs will be one of the most challenging and important management tasks in the fourth quarter of 2001. Be proactive as you guide your firm through the current downturn in business and prepare for 2002. The economy is a cycle, and you
need to position
your firm to be in an optimal competitive position both at year's end and when business rebounds.