Every day seems to bring news of yet another firm laying off employees. Many attorneys are wondering if their firm or their job may be the next casualty in these crazy economic times. Do you find yourself regularly checking ''Above the Law'' to see if there are any rumors regarding your firm? Are you monitoring the schedule for the firm's conference rooms to determine whether they are booked up for long periods of time on a Friday? Does your heart drop every time you see the name of the managing partner or head of human resources on your caller ID? If you answered yes to any of these questions, know that you are not alone. I speak to associates every day who are afraid that they may be next. However, it is very important to try and keep a level head and not panic, which understandably may be easier said than done.
Because every firm is looking at their bottom line and trying to cut costs wherever possible, it is imperative to not give your firm a reason to let you go. Thus, you should do everything you can to be the best employee possible. Do not assume the worst and let your work product suffer because you believe that your future at the firm is short-lived. Continue to put your best foot forward and, most importantly, maintain a positive attitude. While it may be very hard to do these things and stay focused during these trying times, you want to make sure your supervising attorneys do not see you as a problem that needs to be eliminated.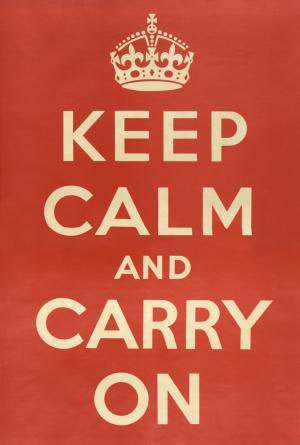 Nonetheless, even if you are doing everything right, there is always the chance that you may be laid off due to circumstances completely out of your control. Accordingly, you should also be prepared for the worst-case scenario by taking several important steps. First, maintain a copy of your contacts, both professional and personal, in your personal computer. In the event that you are laid off, you may immediately lose access to your computer. Because networking is a very important aspect of any
job search
, you want to make sure that you do not lose all of your contact information because it is stored solely on your work computer.
Second, obtain a copy of several writing samples that you can provide to potential employers who typically ask for these during the interview process. This is generally the case for litigators, and sometimes the case for transactional associates as well. These writing samples should be substantive in nature, and demonstrate your writing and analytical skills. Some good examples include a substantive brief or motion such as a summary judgment motion or an internal research memorandum. In determining which writing samples to use, make sure that such documents do not contain any confidential client information. Publicly available documents are generally acceptable since there are typically no confidentiality concerns. Internal research memoranda may also be used, but only if confidential information has been redacted.
Third, maintain a copy of all of the matters you have worked on during your tenure with the firm. The reason for this is that all offers are contingent upon a very detailed conflicts check for attorneys at all levels. Thus, you will need to be able to provide information regarding the client, type of matter, and adverse/third parties involved for each matter you worked on while you were at your current firm. This is a very important part of the interview process. Thus, you need to have complete records, which are harder to obtain once you have left the firm.
Lastly, make sure you have an updated version of your resume which includes as much information as possible regarding the different clients you have represented, the types of projects and cases you have worked on, and your various responsibilities in each matter. Review your chronology of work matters to make sure you are not forgetting anything. At this point, be sure to include as much detail as possible instead of trying to limit your resume to one page since you can always edit your resume at a later date. It is surprising how much information and detail can be lost with the passage of time. In addition, make sure you have a copy of your
law school transcript
. Intellectual property/patent attorneys should also have a copy of their undergraduate transcript.
In the event that you are unfortunately laid off, there are several things you should do. First and foremost, do not burn any bridges. The legal community is a very small world, and you never know where you may meet members of your current firm. Thus, do not give in to the urge to vent your frustrations and bad mouth everyone you feel is responsible for your situation. Second, you should try to obtain as long a period of time of affiliation with your firm so that you may try to find a job while still being employed. In normal times, firms typically provide between one and three months of such affiliation time which admittedly may be harder to obtain in today's market. Third, it is imperative that you confirm whether you will be able to provide references from partners or other supervising attorneys with whom you worked closely during your tenure at the firm. I cannot stress how important it is to only use references that you are 100 percent confident will speak positively about your work product and professionalism. If possible, and depending upon your particular circumstances, try to obtain a letter of reference that speaks to the fact that you were not laid off for performance reasons.
No matter what your situation, it is important that you try to remain positive and believe that there is a light at the end of the tunnel. Having a negative, defeatist attitude will only make your situation worse. While it is natural to take some time to be frustrated and miserable in the event the worst-case scenario happens, do your best to pick yourself up as quickly as possible. The power of positive thinking and remaining optimistic can only help you succeed in making the best of your particular situation.