Litigation attorneys must develop both general skills and specific substantive areas of expertise. General skills include: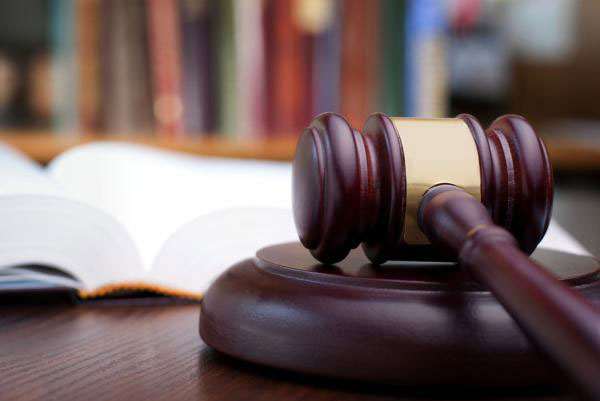 Legal research;
Conducting discovery;
Taking and defending depositions;
Preparation of witnesses;
Persuasive writing skills;
Motion practice;
Trial experience; and
Appellate experience.
A more junior litigation attorney's resume will usually reflect skills primarily in legal research or discovery matters, particularly in document review, which is a particular subset of discovery. As lawyers advance in their careers, they will gain responsibility for more sophisticated writing projects and more complex litigation tasks.
For example, as an attorney develops, he or she will likely have skill sets that reflect drafting summary judgment motions and other significant motion work before the court. Likewise, taking and defending depositions and appearing in court at hearings mark a more accomplished litigator.
Finally, a litigation attorney will graduate to trial experience, sometimes first or second chairs, which may include taking or cross-examining witnesses, picking a jury, and opening and closing arguments to the court.Though there are firms who do not handle appeals at all (and some firms that only handle appellate work), often a litigation attorney at a large firm may have had the opportunity to draft or argue an appeal before appellate courts or higher courts. Obviously, the pinnacle of this work is appearance before the United States Supreme Court.
In addition to escalating litigation skills, firms prize attorneys with clerkship experience. Law school graduates thinking of pursuing careers in litigation may apply to clerk for federal or state judges. A federal district court or appellate court clerkship is considered more prestigious than a state court clerkship. Moreover, a federal court of appeals clerkship is considered more prestigious than a district court clerkship. Depending on the firm, clerkship experience may be more valuable, depending on the judge for whom a lawyer clerked or the district in which he or she clerked.  
Interested in these kinds of jobs? Click here to find Litigation jobs.
Almost any area of law can generate litigation, and as such, one could find a call for litigators in a large range of disciplines. Nonetheless, it may help to consider some major subsets of specific substantive areas when trying to place a litigation candidate, such as:
General commercial litigation;
White collar criminal defense;
Insurance;
Products liability.
GENERAL COMMERCIAL LITIGATION
. The most significant category of litigation attorneys is the commercial litigator. Generally speaking, commercial litigation is civil litigation, the center of which is a dispute over a business or financial matter.The dispute may be a breach of contract, allegations of business fraud, or other pecuniary disputes. Commercial litigation will generally involve a corporate entity (corporation, partnership, limited liability company) as at least one of the parties, if not both.
Whether a law firm's litigation practice is driven by the firm's corporate clients or principally litigation clients, certain firms may have specialties within general commercial litigation. Depending on the client a firm represents, the litigation practice will be a reflection of the types of lawsuits those clients are most likely to encounter. For example, the firm that represents financial institutions may develop a specialty in lender liability matters. Some commercial litigation specialty areas may include securities litigation, financial services litigation, RICO disputes, or antitrust litigation.This litigation may take place either in state or federal court, depending on the underlying body of law. Some types of cases may only be heard in federal court. Moreover, large scale "bet the business" litigation will more likely be heard by a federal judge because of the amount in controversy.
While larger firms are more likely to have a broad general commercial practice, boutique law firms tend to specialize in one or related areas of litigation. Moreover, these smaller litigation departments are generally representing the same client or type of client each time. For example, a firm may specialize in representing stockholders in class-action suits against companies or in defending manufacturers in product liability cases. White Collar Criminal Defense. A law firm with a vibrant commercial litigation practice may also have a white collar crime practice representing defendants in criminal matters.White collar criminal defense relates to criminal matters that are closely tied to corporate or financial matters, which might include defending against allegations of securities fraud, tax evasion, or antitrust violations. Generally such practices are being developed or staffed by former federal prosecutors from the Department of Justice or other federal criminal enforcement body.
INSURANCE
. Many law firms have insurance companies as clients. Some litigation departments represent insurance companies almost exclusively. Still the type of litigation that a firm may handle on behalf of insurance clients may vary quite dramatically. One may see an attorney with insurance coverage experience. Generally, this means that the litigation attorney is advising the client with respect to whether a given policy will cover any particular incident. For litigation departments representing insurance companies, this generally means that the lawyers are defending the insurer against claims. Again, this may be a relatively minor personal injury matter or may concerns billions of dollars in assets. Generally, a coverage lawyer will have some facility with policy exclusion language and understand the issues with respect to primary, excess, and umbrella insurance policies.This litigation may be in state or in federal court, depending on the parties and amount in controversy. Insurance litigators may also have bad-faith litigation claims. Generally state court claims of bad-faith litigation usually arise when an insurance company refuses to cover a particular incident. Here, the insured may allege that the denial was in bad faith or violated another similar state law prohibiting unfair claims.
Finally, an insurance litigator may be an insurance defense lawyer. In this type of litigation, a law firm's attorneys will take over the defense of an insured, while being retained by the insurance company client.This litigation can vary widely. One popular specialty within insurance defense is professional malpractice. In these cases, where the amount in controversy can be quite substantial, a lawyer may represent a hospital, law firm, or individual professional against claims of malfeasance or malpractice.
PRODUCTS LIABILITY
. Products liability is a growing area of litigation practice. In essence, a products liability lawyer represents a company against allegations that something they manufacture for sale is defective in some way.These cases may be brought by individuals or oftentimes by a "class" of plaintiffs. Products liability cases may range from allegations over the failure of a mechanical device or allegations of dangerous effects of a drug. Notable products liability cases include asbestos litigation, breast implant litigation, or pharmaceutical litigation. Because there may be technical issues underlying the litigation, some firms may want their lawyers to have undergraduate or graduate degrees in the science or technical art that corresponds to the disputes. Additionally, products liability lawyers are generally more likely to be taking and defending depositions and going to trial than their commercial litigation counterparts, so strong courtroom litigation skills are particularly important.
Please see this article to find out if litigation is right for you: Why Most Attorneys Have No Business Being Litigators: Fifteen Reasons Why You Should Not Be a Litigator
Interested in these kinds of jobs? Click here to find Litigation jobs.