I recently placed an exceptional Class of 2013 Complex General Litigation Associate candidate, who is located in SF, at an elite plaintiff-side litigation boutique in the OC. This candidate approached my company because he wanted to either make a switch from Big Law to inhouse, or from Big Law to a boutique firm at which he could settle down long-term. In terms of his background, he is the cream of the crop as litigation candidates go. He is licensed to practice in both CA and NY (the two most difficult bar licenses to obtain), attended Willamette University for his undergraduate studies (not a particularly well-known school), went to a strong law school in LA and did quite well there, although not cum laude or summa sum laude. What makes this candidate truly exceptional is that he's been at only two firms for his entire legal career, and both are top Am Law 100 firms. He started in NYC, summering at his first Am Law 100 firm, and then he ended up joining the firm post-graduation, spending five years there as an antitrust, government investigations and general commercial litigation Associate. He then decided to relocate to the Bay Area, and joined the Silicon Valley office of another prestigious Am Law 100 firm, where he has worked as an Associate from October 2018 to the present, for two and a half years. His current practice centers around commercial litigation, including trade secret misappropriation, securities fraud, and other state and federal tort claims.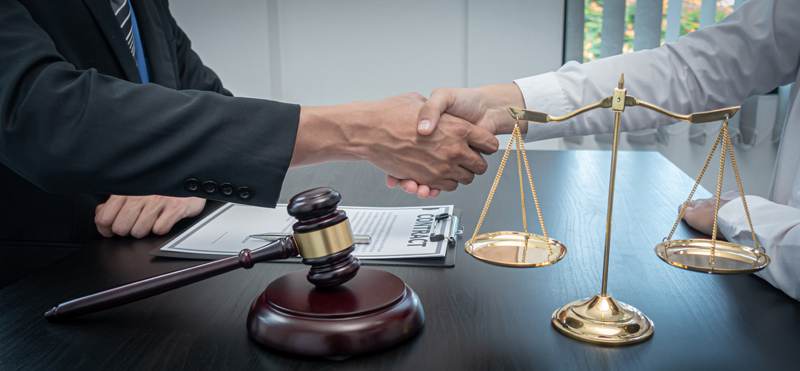 This candidate allowed me to apply him to a healthy number of boutique and mid-sized firms throughout CA, both for general commercial litigation and antitrust ligation, as he did five years of antitrust litigation at his first Am Law 100 firm. Interestingly enough, none of the SF or Silicon Valley firms to which we applied him expressed interest, but four boutique firms in Southern California did - two plaintiff-side antitrust boutique firms in San Diego, and two plaintiff-side litigation boutiques in the OC. He spoke with all four of these firms on the phone to start, although it was clear that the two antitrust boutiques didn't have an active / current opening at the time (we had applied him to these firms opportunistically). One of the firms told me that they'd keep his information on file for the future, and the other ended up screening him and wanting to meet with him in-person, but then eventually telling him that they simply wanted to stay in touch to see if they could bring him on in a couple of months.
In terms of the p-side litigation boutiques, one conducted a phone screen with him, but didn't seem particularly interested. The other, however, after deciding to interview him (they were at first hesitant, saying that this background / experience didn't seem to be a good fit, perhaps due to his antitrust focus at his first firm), was very interested in and excited about him throughout the process. The firm is run by two female partners, and one of them met with him in SF and took him out for drinks and tapas as an introductory screen (which I found very nice and generous). The partner and my candidate clicked very well, so the firm decided to have him come down to the OC and meet with everyone in the office. He ended up driving down from SF to the OC, and met with both this firm and one of the antitrust boutiques in SD (although it was clear that this latter firm didn't have the need to bring him on immediately or even within the next month or two). He loved everyone at the p-side litigation boutique, and everyone loved him. The firm ended up quickly extending him an offer for $250K base with generous biyearly bonuses, a solid offer coming from a boutique firm (these sorts of firms usually pay far below Big Law market, even in the case of stronger and more prestigious boutiques). He happily accepted. Unfortunately, he accepted at the end of March, just when coronavirus was starting to get bad and the lock downs were first put into place. So, it is now May 1st, and we are still waiting for both him and the firm to agree on a start date, as neither he nor the firm wants him to start remotely and he and his family will need to relocate from SF to the OC. Hopefully he will start with the firm in June or so!