It is always easier to find a job if you have a job. Almost everyone will tell you that you should not quit your job until you have something else lined up. Unfortunately, unemployment is sometimes unavoidable, whether you are laid off or quit because the work environment has become untenable. It is possible to find a job while unemployed, even during a downturn in the economy. All that is required is patience and hard work. Your search will take longer than normal if you are unemployed, but it is not impossible to find something.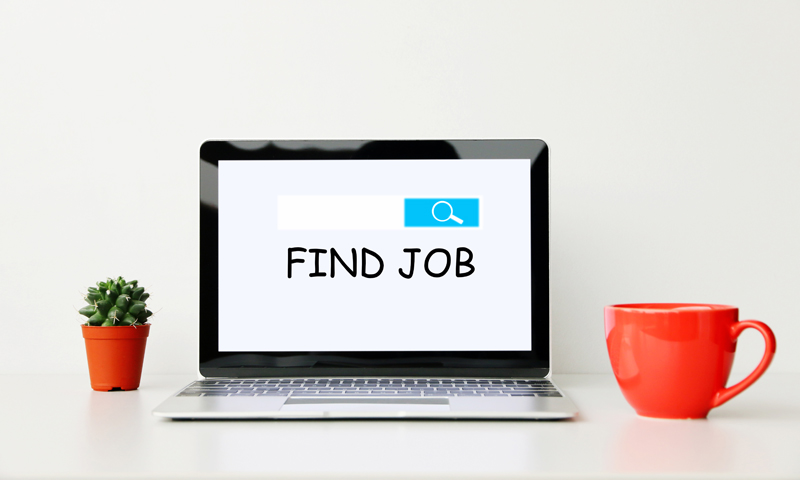 Here the candidate voluntarily left her job in big law because the firm was not a good fit. She thought she would take a month or two off for a mental health break, then quickly find a job once she started to look for something new. Unfortunately, it was not as easy to find a new job as she thought it would be. After a couple of months of looking, I got the candidate a couple of interviews with prestigious firms. Then the pandemic hit. The candidate was close to an offer with both firms when they put all hiring on hold. One of the firms stayed in touch with the candidate. The head of the practice group really liked her and checked in with her periodically. The other firm went completely silent. I have not heard anything from them since the start of the pandemic, despite following up with them multiple times and having a personal connection with the human resources manager. Every firm has managed hiring during the pandemic differently, and some are more risk adverse than others.  
There were several things about this candidate that made her stand out from other candidates. First, she went to a Top 10 law school and did extremely well there. She attended law school on a merit scholarship and won several awards there, including one for her contribution to student life in the law school. She was a student leader and active in several student affinity groups. She also had an undergraduate and graduate degree in science fields. She is an intellectual property litigator and science degrees are necessary for anyone in intellectual property law.  
This candidate also had an amazing work history. She started her career with a well-known intellectual property boutique that had a national reputation and offices in multiple cities. She was a summer associate there and then worked at the firm for the first five years of her career. She was the lead associate in multi-million-dollar IP litigation matters, managing all aspects of litigation before the Patent Trial and Appeals Board, district courts, and circuit courts. She received outstanding reviews from the partners she worked with and had a great relationship with the firm.  
She then decided to make the lateral move to an Am Law firm because she wanted a more general practice. She thought that she would have an easier time building a book of business if she could cross-sell other work in the firm. The Am Law firm aggressively recruited her because of her outstanding credentials and experience. Unfortunately, it was not a good culture fit and the candidate did not get good work at the new firm. She tried to make it work but decided to leave after a year. Fortunately, she had long term employment with her first firm, so it was easier to overcome the short stay at her second firm.  
This candidate came to me for help early in her search. She looked for in-house opportunities on her own but trusted me to take the lead with law firms. I started by researching all the firms in Atlanta with sophisticated intellectual property practices. With her permission, I submitted her to all the active job postings. I also sent blind feelers to firms that were not currently looking but had looked in the past or was a good fit for her practice.  
The firm where I ultimately placed her did not have an opening when I first reached out. I sent them a feeler because they are well known for their IP practice. Their recruiting manager quickly responded and asked me to send a full submission. Shortly after that they posted a job for a slightly more junior IP litigator. They interviewed her for the job and mentioned that they were really looking for someone more junior but liked her. She was flexible regarding class year, so they decided to move ahead. The candidate has a wonderful, outgoing personality, so she hit it off with everyone in the group during her first meeting. During her first interview, she was scheduled to meet with the head of the group and another partner. She ran into one of her former co-workers at the firm, who she previously worked with at her first firm. He asked her for coffee and invited other associates along to meet her. What was supposed to be a short screening interview went on for several hours.  
It seemed like the perfect fit. Everything came to an abrupt halt with the Covid-19 outbreak. The firm reached out to the candidate and let her know that they were putting the search on hold until they knew more about their hiring needs. We did not hear from their recruiter for several months, although the head of the practice group stayed in touch with the candidate.  
After almost five months, the firm reached back out to me to see if the candidate was still available and interested in the firm. She was interviewing with in-house positions but was still extremely interested in moving forward with the firm. They quickly arranged video interviews via Zoom, and she met with members of the practice group in several offices that she would be working with. The firm also scheduled her to speak with the head of the practice group at the end of the interview. He was very direct with her. He told her that he liked her and wanted to hire her but would have to explain her departure from her last firm and period of unemployment to his other partners. The candidate was honest in her response. She explained why the firm was not a great culture fit, which she believed was partly because she is African American. She felt excluded from the group and was not getting good assignments. Honesty is the best policy and the partner appreciated her candor. They spoke for over an hour. It was a fantastic opportunity for them to get to know one another.  
The next day I heard from the firm's recruiting manager. She told me that the partners were extremely excited about the candidate, but they wanted to check her references first. Recently I have noticed a trend that firms do not often check references. However, they may ask for references in cases like this, where they have lingering questions and want confirmation that the candidate is telling the truth about the situation. The firm asked for partner references, which she was easily able to give for her first firm. It was a bit trickier for the second firm because things did not end well there. Fortunately, she had a great relationship with a senior attorney who left the firm for similar reasons. This attorney was not a partner, but she did supervise the candidates work and could confirm what happened at the firm.  
The firm quickly made an offer to the candidate after checking her references. The head of the practice group called the candidate to give her the good news. The offer was for a bit less than we expected. Many firms have instituted temporary salary reductions during the pandemic, which they will reevaluate at the end of the year. This firm is no exception to this trend. With salary reductions come lower offers. The partner mentioned this fact when he made the offer and explained that they would reevaluate her salary later. She took a day to consider it and accepted the offer. She started work at her new firm a week later. The firm has great hopes for her and she them.  
A couple of take-aways from this case study: 1) Unemployed candidates are marketable to big firms - they just have to be patient and expect a longer than normal job search; 2) specialists are very marketable - intellectual property is still a busy practice area during the pandemic and firms are hiring in this area; 3) it is good to be flexible regarding class year if it means you will get into a good firm and be on the partnership track; 4) firms are hiring during the pandemic, though starting salary may be lower if the firm has instituted firm wide salary reductions.  
This search demonstrates that candidates can find great offers if they are patient.