This partner-level, relocation placement was very exciting for us at BCG. Our candidate was a patent prosecution attorney who had experience at multiple highly-regarded firms, a strong history of client development, and who was seeking a new opportunity in order to move to Chicago where his wife had recently started a new position.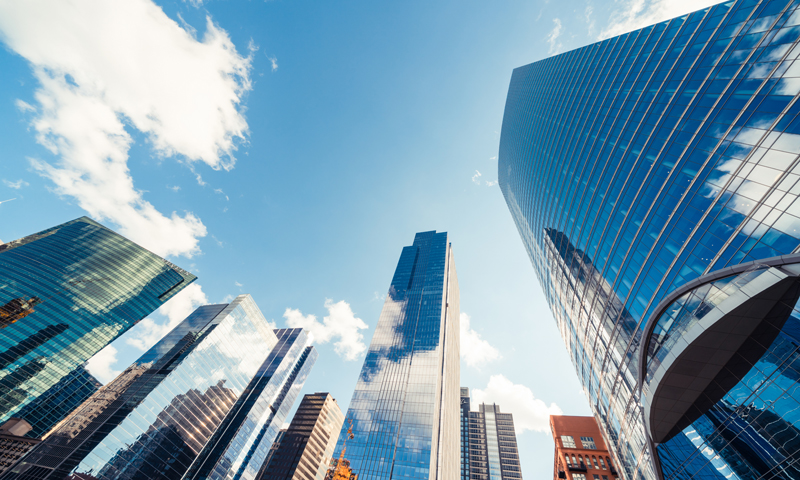 This candidate was born in the Midwest, but grew up in Washington state. He chose to land in Colorado for his undergraduate degree, where he received a B.A. in Physics. After graduating from college, he entered the military and was a Test Pilot and Carrier Based Fighter Pilot as a United States Naval Officer for many years. During that time, he received his Test Pilot and Aviation Safety Officer Designations with the U.S. Navy, and earned his M.S. in Aerospace Engineering. He had the very cool distinction of being a NASA Astronaut selection Finalist!  
He became interested in combining his study of science with the law while earning his Master's. During his last tour in the military, his wife began to attend law school, and chose a school in the Midwest due to the close proximity to her parents. Our candidate decided to follow suit, and was honored to be admitted to the same, highly-regarded law school. He excelled academically in law school, acting as an Articles Editor of a Journal and graduating magna cum laude in the top 7% of his law school class.  
During law school, this candidate began clerking at a well-known local IP boutique firm in Indianapolis. He was invited to become a full-time associate upon graduation, and practiced with the firm for close to 10 years.
Shortly after becoming a partner, he was recruited away to join a nationally-ranked firm in the area.
He enjoyed the larger platform and continued to develop his own business there. When he began to feel that there were hindrances to the platform in terms of continuing to grow his own business (synergies outside of the IP group, etc.), he moved to another nationally-ranked firm. The group that he joined was out developing business and he was excited for the new opportunity. The team performed very well, and the whole group ended up being recruited over to another large firm where this candidate was currently practicing when he came to BCG.  
This candidate had a breadth of experience. His practice focuses on developing and protecting the intellectual property assets of his clients, while guiding them in respecting the intellectual property rights of others. He regularly assists clients with patent, trademark, trade secret and copyright issues in a variety of industries, including agriculture, aviation, automotive, lighting, medical, manufacturing, telecommunications and sporting equipment. His representative technologies included: Electrochemical Test Equipment; Electrical Systems; Engine Technology; Firearms; Furnaces; HVAC Systems; Hospital Equipment; Lighting Devices and Systems; Mechanical Devices and Systems; Medical Devices; Microscopy (e.g., atomic force); Optical Systems (e.g., systems involving visual spectrum, ion beam, and other electromagnetic spectra); Physics; Software; Sporting Goods; Telecommunications Equipment; Thruster Technology; University Research; Valves and Fluid Flow; Veterinary Equipment; and Water Treatment.  
This candidate had been glad to be a shareholder with his current, highly-regarded firm since 2018. His wife, however, had recently received a job opportunity that she could not pass up in the Chicago area. She had already made the move, and our candidate remained in Indianapolis. His current firm did not want to lose him, and he and the firm had been trying to come up with a remote working arrangement that might work for him for the long term (the firm does not have an Illinois office). He and his wife desired to settle down in Chicago for the long-term, though, and he ultimately preferred to make a move to a firm in the area where he could continue to grow and establish his practice. Given the geographic move, he was going to bring ~$100K+ in portable business to his next opportunity. He reached out to BCG to understand what his options would be in the market.  
BCG was excited to market this highly-skilled lawyer to IP boutiques - of which there are many – in the Chicago area. While larger firms in the region might have a larger portable business threshold for partnership consideration, we knew that boutique firms would be impressed by this candidate's credentials and career trajectory. He received an opportunity to interview with a small, highlyregarded IP boutique in the area. The partners he spoke with were so impressed that they offered him a position on the spot upon the conclusion of the interview! They were glad to work with him on the timing of his relocation, the transition of his client base, and were very busy and had lots of work to hand over to him as well. Our candidate accepted the position as a wonderful opportunity in Chicago and is excited to be both reunited with his family and to have joined such an established firm to continue to grow his practice!