Candidates with great experience are highly sought after by law firms, regardless of where they gained that experience. Firms are concerned with the quality of a candidate's legal experience, and do not always care if the candidate is moving from a smaller market. In fact, small markets might provide an opportunity for associates to get good hands-on experience that they would not otherwise get in a larger market. The work can be sophisticated and firms in smaller cities tend to staff fewer attorneys on projects. It is important to highlight the quality of your legal experience when changing legal markets. This is especially true if you are coming from a firm that is not well known nationally.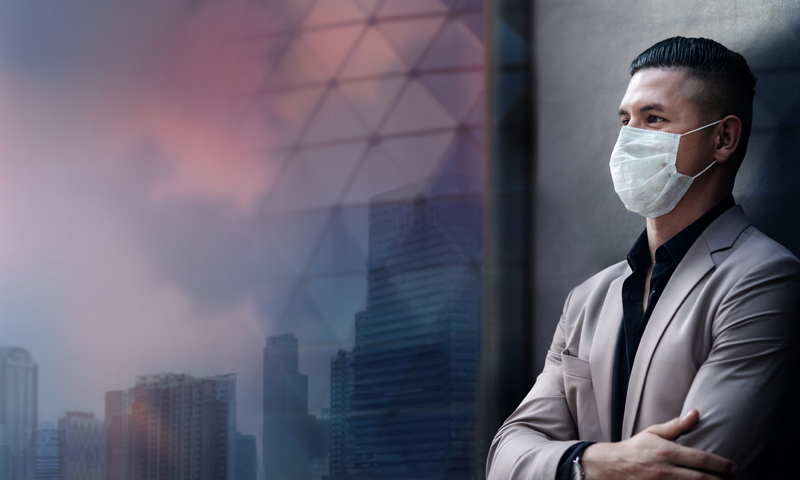 Mid-sized firms rely on lateral candidates with strong experience because they do not always have the resources to train that larger law firms do. They look for candidates who can hit the ground running and handle a variety of projects without a lot of oversight. They also like candidates with long term employment with one firm instead of multiple moves on their resume. Candidates who were loyal to their last employer are less likely to move again. Mid-sized firms also like to see a good reason for a lateral move, whether it be better partnership opportunities or a relocation. Some mid-sized firms worry that strong candidates might move on if an opportunity arises with a larger firm, so they need assurances that the lateral attorneys they hire will stay.  
This candidate had a perfect background for a mid-sized firm in a large market. After graduating at the top of his class from a regional law school, he stayed in that city and joined a well-known regional firm that was based there. This firm is one of the largest firms in the city but is not necessarily well known outside of the region.  
This candidate specialized in one practice area, joining the real estate group, where he was one of the only associates assigned to that group. He loves the practice area and plans to dedicate his career to it. His practice was broad based, and included assisting lenders, borrowers, buyers, and sellers navigate real estate and finance transactions of all types, including securing financing to acquire, develop, and run businesses and commercial properties. Because he was with a smaller firm, he was also asked to help with mergers and acquisitions and business services. He had a wonderful experience with the firm and received outstanding reviews from the partners he worked with. He was on the partnership track and would have stayed with the firm long term. However, his wife got a job in a bigger city, so he sought our help securing a new job there.  
We started working with this candidate at the end of April 2020. By then, many large firms had put their hiring on hold while they waited to see what would happen with the Covid-19 pandemic. Small and mid-sized firms were also uncertain what to do as far as hiring goes. However, these firms do not have deep benches to pull from when staffing projects. Although workflow is hard to predict at this time, legal work is still steady and many mid-sized firms are hiring. This job was posted before the pandemic. Although the firm proceeded carefully with their hiring decision, they realized they needed someone soon and were excited to find an associate with a stellar academic background and strong real estate experience that fit in well with their existing practice.  
Because of the pandemic, the hiring process took a bit longer than usual. After a couple of weeks to review his resume, the firm reached out to inquire about the status of his relocation. Fortunately, the candidate had already moved to the market and was working remotely for his firm, a short-term solution to his job search. The firm invited him for an in-person meeting, which the candidate felt comfortable with because the office was closed to most visitors and they took social distancing precautions. After the initial meeting, the firm quickly offered my candidate the job. The offer was much better than what he was making in the smaller market. It also offered real partnership opportunities. The head partner is near the end of his career and hopefully the candidate can eventually take over his clients when the partner retires.  
A couple of take-aways from this case study: 1) Do not underestimate the quality of the training you receive at firms in smaller cities. These firms a great way to get hands-on experience. 2) Try to stay with one firm and not make multiple lateral moves. Firms value loyalty and do not want to hire someone if they think they may move again. 3) Firms are still hiring during the pandemic. Legal work is relatively steady in certain practice areas, like real estate, and small and mid-sized firms do not have large benches of attorneys to pull from when staffing projects.  
This search demonstrates that superstar real estate associates can get jobs during these uncertain times, especially if they have great experience that is valuable to small and mid-sized firms.