An unemployed bankruptcy attorney in Chicago contacted me seeking a new position in Chicago. The attorney had gone to a top law school in college and lost their position after approximately a year and a half practice. In addition, the attorney had somewhat of an unusual background because they had never gotten a position as a summer associate either. They had run into trouble getting their first job out of law school and had worked in a public interest job for a year before getting their first position.
There are many students from top law schools for whom getting a position in a law firm during law school is easy and others for whom it is not. Every year, there are several attorneys in major law schools around the country—including the most prestigious— who are unable to get summer associate jobs during law school and who also do not get jobs with law firms after law school. There is nothing wrong with this for people who want to do other things but when someone does want to work in a major law firm and is unable to get a position this is often a sign that they may be doing something wrong. Here, this attorney was simply maturing into the law firm environment at a different rate than his peers. For many, getting a position in a law firm is something that is easy and for others it is not. Law firms require people to have a certain level of professionalism and act a certain way in order to get jobs there and that everyone has this right away.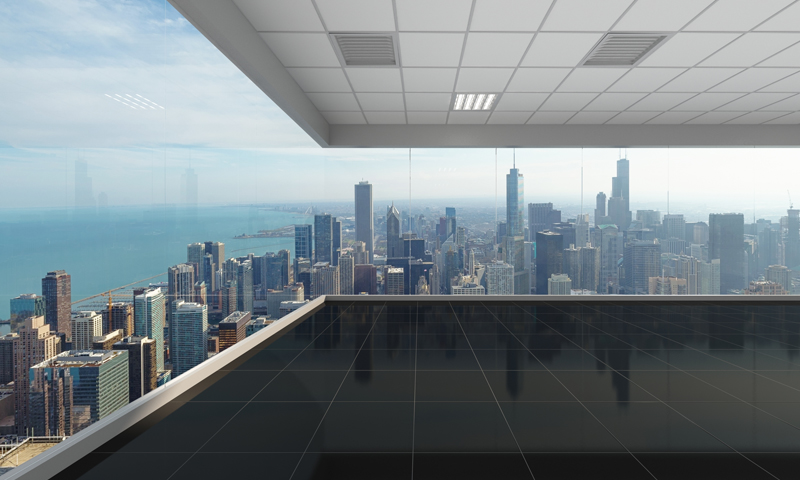 This attorney also was dealing with an issue that was somewhat serious because they were not employed at the moment. Not being employed is something that tends to send alarm signals to future employers because it means that the attorney may have quit their job without one lined up— something that shows an inability to persevere, or that the attorney may have been fired. Law firms prefer attorneys that are employed and have a demonstrated commitment to practicing with a law firm. Here, this attorney had never been in the summer associate job and also was unemployed and this was concerning for many law firms.  
Despite these negative issues, this attorney had many attractive characteristics that I knew would sell well to law firms. They had experience with a top law firm and had outstanding educational credentials. In addition, the attorney appeared to have learned a lesson from the difficulty of getting a summer associate position, an initial position with a law firm after law school and from the current unemployment. Once an attorney has had a few difficult lessons, they are often much better for and will be much more attractive to future law firms. In this case, I believe that this attorney was going to excel in their next job and it simply matured into a law firm echo system at a slower rate than many of his peers.  
There is always a law firm for everyone and a talent a legal recruiter can find these firms. Here, major law firms shied away from this turning because they believed that he might be problematical in his next position. However, I was able to find a couple of very prestigious smaller firms—including one that had just opened an office in Chicago— that were interested in the candidate. These law firms needed someone with his background and experience in were also attracted to his excellent educational pedigree. A short while after interviewing with one of the law firms, the law firm was excited to make the attorney and offer and did. The attorney was hired a short while after in the law firm appeared to be a good fit for the attorney in all respects. It was a successful placement and a good result for an attorney that was just slower to acclimate the law firm environment that many of their peers.  
One thing I will say, is that the attorneys that have a more difficult time adjusting to the law firm environment initially are often the ones that appreciate their position in the law firm environment and end up persevering and staying the longest in the end. I'm hoping that is the result that will happen for this attorney.  
About Harrison Barnes
Harrison Barnes is the founder of BCG Attorney Search and a successful legal recruiter. He is extremely committed to and passionate about the profession of legal placement.
His firm BCG Attorney Search has placed thousands of attorneys
. BCG Attorney Search works with attorneys to dramatically improve their careers by leaving no stone unturned in job searches and bringing out the very best in them.
Harrison has placed the leaders of the nation's top law firms
, and countless associates who have gone on to lead the nation's top law firms. There are very few firms Harrison has not made placements with.
Harrison's writings about attorney careers and placements attract millions of reads each year.
He coaches and consults with law firms about how to dramatically improve their recruiting and retention efforts. His company LawCrossing has been ranked on the Inc. 500 twice. For more information, please visit
Harrison Barnes' bio
.
About BCG Attorney Search
BCG Attorney Search matches attorneys and law firms with unparalleled expertise and drive, while achieving results. Known globally for its success in locating and placing attorneys in law firms of all sizes, BCG Attorney Search has placed thousands of attorneys in law firms in thousands of different law firms around the country. Unlike other legal placement firms, BCG Attorney Search brings massive resources of over 150 employees to its placement efforts locating positions and opportunities its competitors simply cannot. Every legal recruiter at BCG Attorney Search is a former successful attorney who attended a top law school, worked in top law firms and brought massive drive and commitment to their work. BCG Attorney Search legal recruiters take your legal career seriously and understand attorneys. For more information, please visit
www.BCGSearch.com
.