I was approached by a patent attorney working for a major international law firm in Palo Alto. The attorney had an excellent background and also had an electrical engineering degree. The attorney also has experience working as an engineer for a major technology company in the Bay Area before becoming an attorney. Work was very slow in their office after a few major cases settled, and the attorney was eager to find a new position.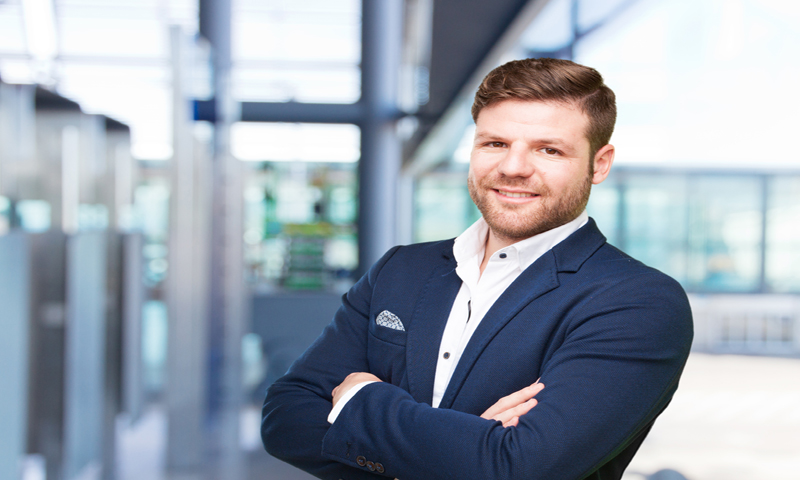 The attorney believed they made a mistake accepting a position at the current firm without thoroughly investigating the market. At the attorney's insistence, we looked at most of the potential firms in the Bay Area that paid market. Over the course of a few months, the attorney applied to at least 30 firms and had several interviews. After getting a few offers, the attorney informed us that a friend had approached him about an interesting start up that potentially would give him a major financial windfall in a short time if he were to join them. We were informed the attorney that most startups do not work out, and if he left a law firm, he would have a very difficult time returning. Nevertheless, the attorney decided that they would turn down the offers and take a position with a start-up run out of an apartment. The attorney said the startup's projections were too enticing to pass up.  
Three months later the attorney contacted us and stated everything they thought about the start up is not true. The start up did not have the money to pay his salary, various funding commitments that the startup had did not come through and the start up was going out of business. The attorney decided that they wanted to go back to work for a law firm. This made our job difficult because the attorney had already contacted the majority of the law firms in the Bay Area that had patent litigation openings. We were faced with the task of going back to many of the same firms the attorney previously applied to and explained they were no longer interested in working in-house but now wanted to go back to work for a law firm.
Once an attorney goes in-house it is very difficult for them to get a position with a law firm. The reason for this is that the law firm believes the attorney will not be committed to working in a law firm and will leave again to go in-house. Here, this attorney not only went in-house but burned several bridges by not accepting the previous offers from the law firms to which they'd already applied.  
Because most of the law firms that the attorney previously interviewed and applied to were off the table, all we could do was contact new law firms that potentially would be interested in him. I contacted national law firms in the Bay Area that did not have openings for patent litigation attorneys and asked them if they might have an interest in my candidate. In almost every case, the law firms indicated that they did not have interest in anyone and, in fact, were slow. Patent litigation at the time had slowed down considerably in the Bay Area because there had been various Supreme Court decisions that slowed down patent trolls.  
Surprisingly I was able to find a a few major national law firms that agreed to talk to my candidate. One of the law firms made my candidate an offer, and his career was back on track.  
It was only through persistence, but I was able to get my candidate a position. We approached almost all the firms where he could have worked before beginning his search and burning bridges. Nevertheless, by working hard, we were able to find a firm that allowed him to stay in the Bay Area and earn a market salary.
View BCG Attorney Search's Recent Placements
Read BCG Attorney Search Reviews
About Harrison Barnes
Harrison Barnes is the founder of BCG Attorney Search and a successful legal recruiter. He is extremely committed to and passionate about the profession of legal placement.
His firm BCG Attorney Search has placed thousands of attorneys
. BCG Attorney Search works with attorneys to dramatically improve their careers by leaving no stone unturned in job searches and bringing out the very best in them.
Harrison has placed the leaders of the nation's top law firms
, and countless associates who have gone on to lead the nation's top law firms. There are very few firms Harrison has not made placements with.
Harrison's writings about attorney careers and placements attract millions of reads each year.
He coaches and consults with law firms about how to dramatically improve their recruiting and retention efforts. His company LawCrossing has been ranked on the Inc. 500 twice. For more information, please visit
Harrison Barnes' bio
.
About BCG Attorney Search
BCG Attorney Search matches attorneys and law firms with unparalleled expertise and drive, while achieving results. Known globally for its success in locating and placing attorneys in law firms of all sizes, BCG Attorney Search has placed thousands of attorneys in law firms in thousands of different law firms around the country. Unlike other legal placement firms, BCG Attorney Search brings massive resources of over 150 employees to its placement efforts locating positions and opportunities its competitors simply cannot. Every legal recruiter at BCG Attorney Search is a former successful attorney who attended a top law school, worked in top law firms and brought massive drive and commitment to their work. BCG Attorney Search legal recruiters take your legal career seriously and understand attorneys. For more information, please visit
www.BCGSearch.com
.