BigLaw firms are known as the largest and most prestigious in their field. They're also located all over America with offices spanning from New York City to Los Angeles; however they pay fairly well for
qualified professionals
who want an opportunity at becoming one of these elite lawyers: $6 million dollars per year (on average).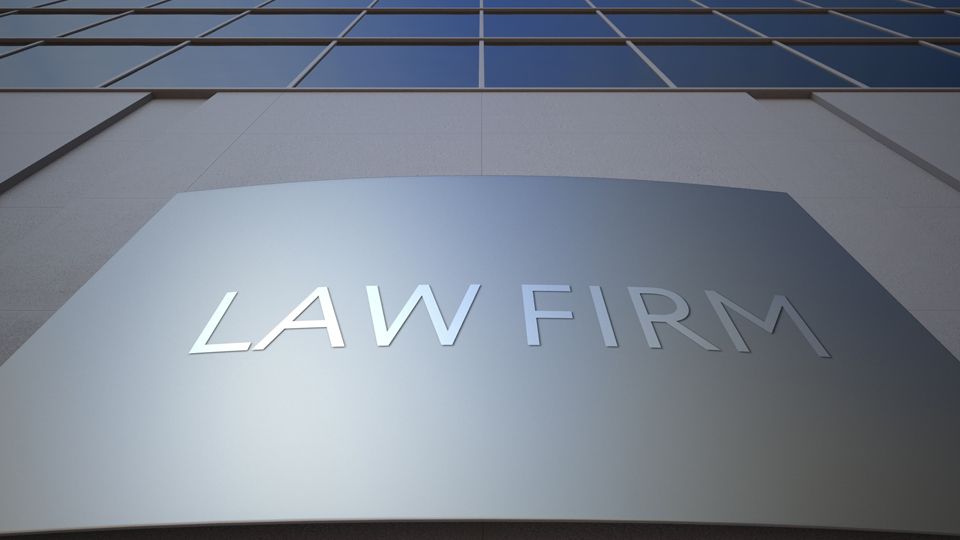 A large law office is unofficially defined by how many employees it has: There are small-firm practice groups who work hard without any supervision from higher ups while others have international reach; medium sized organizations transact major transactions between companies of different sizes (think
mergers
); then there's also Biglaw salary scale.
At the start of a term in law school, students aspire to earn within the salary scale that somehow allows a lawyer achieve financial independence and eliminate student loans. They work hard to earn the best grades in order to quality for the biglaw salary scale closely.
Lawyers are paid according to the
Cravath scale
, which was designed for New York lawyers and guarantees them a set wage even if their client base varies. All associates on this pay grade can expect bonuses every year as well--and these payments will be evenly distributed among everyone in line with what they would've earned had you worked more hours or taken
vacation days
during that period.
The Cravath scale has been a major force in the world of compensation and the biglaw salary scale, and it's no surprise it has dictated salary trend for decades even surpassing previous salary scales. Associates monitor changes closely because Milbank or Simpson Thacher may have taken lead on salary increases for lawyers lately but there still isn't much variation among the Biglaw when you look at their average pay rates per position--corporate law workers will see an increase from year-to date and inflation adjusted dollars.
It would be a topic in
law school
that upon graduation, prospects for small to medium and the bigger prominent firms will come pouring in. The competition for top law students has been so fierce that it's resulted in a sort of bidding war. If one firm offers higher salaries, most BigLaw groups will soon follow suit because they know how important hiring
talented
individuals from top law schools with excellent grades and LSATs can be to their success.  
What Is A BigLaw Firm?
The salaries at these organizations can be quite high. But what do "BigLaw" really mean? A large majority of law firm partners in America are compensated over $1 million per year, so these companies come with an expectation that you will make more than your average attorney does.
The largest law firms in the United States are in "BigLaw"
.    
For the most part, BigLaw is almost entirely composed of lawyers who graduated at the top of their class at prestigious universities and best law schools. The best law students are generally smart, hardworking people who end up with
high-paying
jobs that they love. The majority of lawyers surveyed said they would not take a 10% pay cut to work in another environment.
These lawyers knew the most biglaw firms' associate salaries.
The most prestigious and highest-paying
jobs
, require the best and most elite attorneys. The lack of elite talent in other areas
drives up demand for these top lawyers
and at times tops the current biglaw salary scale.  
What Is The Cravath Pay Scale?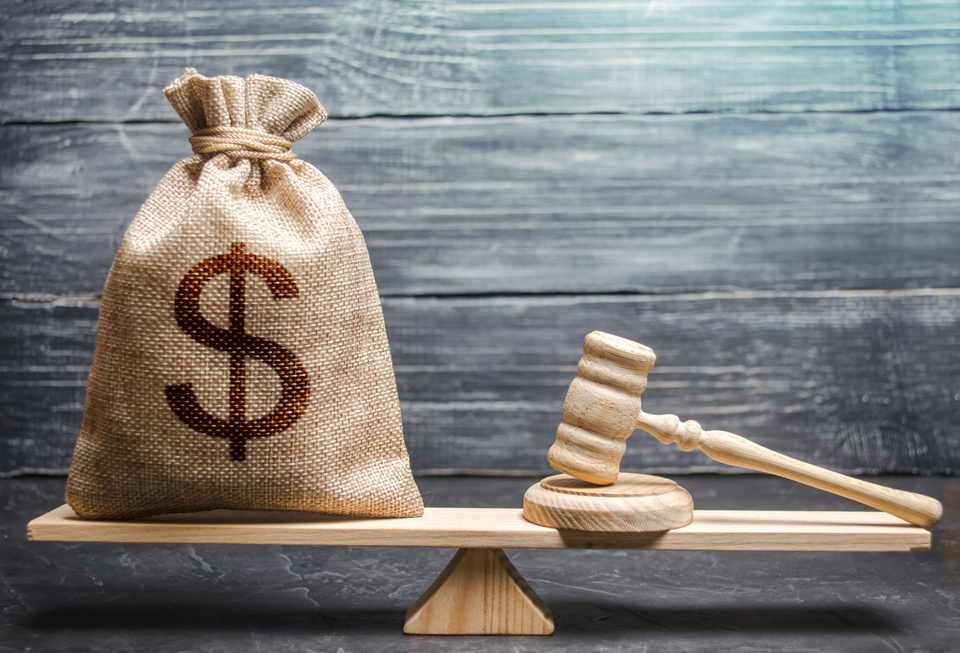 One of the most important things you should know before joining a BigLaw is determining salaries. The
Cravath Scale
is a system used by law firms to determine the salaries of new associates at their firms. This system was developed in the 20th century by Paul Cravath of the Cravath Swaine& Moore LLP of New York City. Cravath devised this pay scale in order to attract and retain the top lawyers at that time. These days it serves as a benchmark for other firms that follow the traditional BigLaw model.
The first step in calculating your first year associate salaries is comparing your class rank and school with the current associate pay scale. At times associate bonuses would be given and some lawyers manage receive to the same market bonus as their other in house peers as in the past few years, thanks to their generous superiors who may have biglaw investor funding.
The most common salary range for attorneys with 0 to 2 years of experience is $160,000 to $190,000. The second-year range goes from $170,000 to $215,000 and the third-year range goes from $185,000 to $265,000.
However, there are other factors that play into the current biglaw salary scale. For example, NYC firms tend to offer their new associates a higher salary than firms located elsewhere. Even if you do not receive any bonuses, your salary will increase each year based on where you are on the Cravath scale. It is a rule that all BigLaw firms generally follow.
However, not all in the BigLaw follow the Cravath scale, which is a system of lockstep associate compensation based on the number of years out of law school and paid to New York lawyers working at Cravath. One example is Latham & Watkins, a prominent global firm founded in California. At Latham & Watkins, one of the nation's largest law firms, the salary scale starts at $152,500 for first-year associates and tops out at $350,000 after those 12 years have been completed.
Firms use the Cravath scale as a starting point to determine new associate salaries and associate special bonus to those deserving.  
What Law Firms Follow The Cravath Scale?
In the past, the Biglaw salary scale was determined by the offices of major law firms such as Jones Day, Skadden, etc. Associates working in "secondary" markets such as Los Angeles, Chicago or Houston were not initially paid these salaries. Although the Cravath scale has changed over time, most first-time associates at large national firms can expect their base salary to be the same as their counterparts in other local offices in the United States.
Mid-level and senior associate salaries have seen the most change over the past two years. Firms have increased salaries for mid-level and senior associates disproportionately (i.e. more) as they struggle to retain talent and some are forced to announce salary increases shortly.  
What Is The BigLaw Bonus Scale?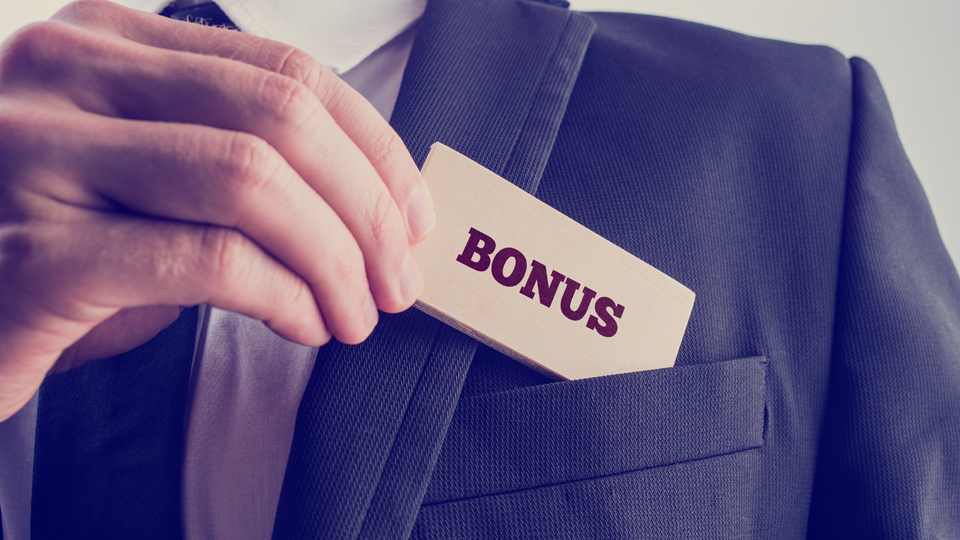 Additionally, Biglaw associates working in the industry can expect to receive the same annual bonuses and summer bonuses as their peers based on the
market bonuses set by leading firms
. The ability to receive a bonus depends on meeting certain billable hour targets at your firm (although not every firm requires a minimum). If you are able to meet or exceed your billable hour targets, then you will be eligible for the bonus.  
How Are Cravath Bonuses Set Each Year?
A Biglaw firm announces its year-end bonuses via a memo sent to associates in late November or early December.
Cravath, Swaine & Moore LLP
usually make the announcement first, but not always.
When the bonus announcement is made (or will be made in the future), Cravath's partners generally expect to meet every Monday during lunch. This means that Cravath's bonus announcement is almost always made after the weekly meeting on Monday afternoon. Once the Cravath bonus memo is released, it will be posted on a legal news website like Above the Law, the New York Law Journal, or American Lawyer.
No matter which law firm announces the first associate bonus for a given year, there is usually some suspense regarding whether other firms will match the bonus scale or potentially offer more money as against historical biglaw associate salaries. If a law firm announces before Cravath or if it announces a bonus scale higher than Cravath, firms typically quickly consolidate around the top of the market for that year's bonus scale.
In recent news, Cahill Gordon & Reindel has released its annual bonus memo on an inflation adjusted basis, and while it follows the market for its year-end bonuses, another set of bonuses could be considered above it. Currently, no other firm includes the Class of 2021 in its bonuses. Nonetheless, with the pay scale paid, associates could be happier.
The Cahill firm is known for giving its associates a little extra on top, and the market usually does not move. However, in a year like this, when the lateral market is booming, these money moves would actually matter. In the past few years, Cahill's most junior associate compensation is within the range of $6,000 for special bonuses, while the firm's most senior associates will receive $37,000 in special bonuses. This is the first time that any firm has offered stub-year bonuses to its employees.
Will this be enough to reset the market for special bonuses? Let's wait and see.  
Conclusion
Biglaw firms offer a salary scale that pays associates and tops out at $350,000 after those 12 years have been completed. In the past, the Biglaw salary scale was determined by offices of major law firms such as Jones Day, Skadden, etc., but now associate salaries are mostly equal across national markets in the United States. Mid-level and senior associate salaries have seen change over time with increases disproportionate to first-year associates due to retention issues.
Additionally,
Biglaw Associates working in the legal industry
can expect annual bonuses (and summer bonuses) based on market rates set by leading firms with eligibility depending on meeting certain billable hour targets which are not always needed. For those that meet or exceed these targets, a bonus can be expected. The Cravath system is a method of determining year-end bonuses for associates and it works as follows: A Biglaw firm will announce its year-end bonus via a memo sent to Associates during late November/early December. Cravath, Swaine & Moore LLP usually announces first, but not always.