Multiple areas of banking law are technically complex and are constantly evolving. So,
banking attorneys
in this field tend to specialize in a specific field. Bankers normally represent either borrowers or lenders, and their primary role is to handle transactional aspects of arranging deals.
Banking attorneys assist in negotiating, structuring, and handling financial arrangements as well as conducting due diligence. They must be compliant with all applicable laws and regulations (often spread across multiple jurisdictions) and mediators by helping them reach mutually acceptable agreements.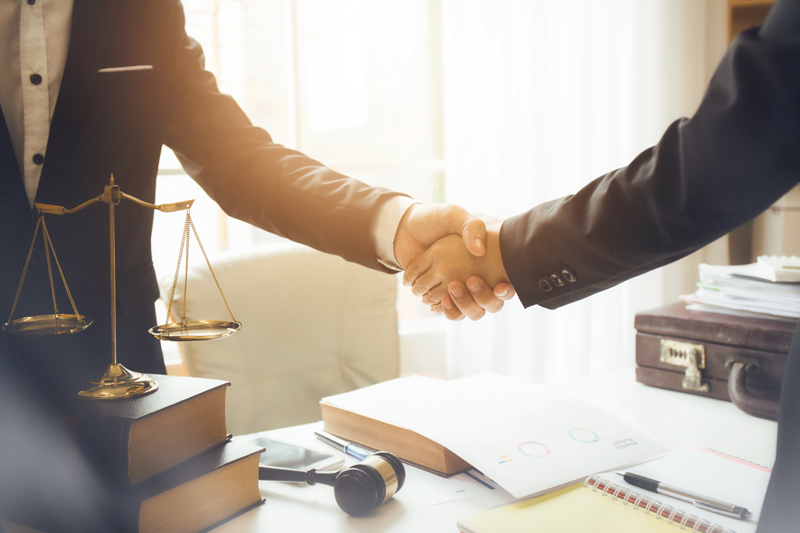 Taking into account future trends that may impact a transaction is another element of a banking attorney's role. Having applied analytical fact-checking and paying attention to details, a banking attorney then needs to communicate information clearly and concisely.  
Banks
Banks are financial institutions. They receive deposits and issue loans. These financial institutions may also provide other financial services like currency exchange, safe deposit boxes, and wealth management.  
Banks
play an essential role in the economy by offering vital services to both consumers and businesses. The typical bank is expected to provide services and products that meet the needs of the local community.  
However, there are many special-purpose banks.  
Bankers' Banks
Other depository institutions own these. Their activities are limited in scope. They provide services to, and at the request of, other depository institutions.  
Cash Management Banks
These provide financial services to large corporate customers in affiliation with other banks through a holding company.  
Community Development Banks
The mission of these banks is to benefit the underserved community where the bank does business.  
Credit Card Banks
These primarily engage in issuing credit cards and engaging in business related to credit cards.  
What is Banking Law?
Bank regulations in the United States are highly fragmented compared with other countries, where most countries have only one bank regulator. Banks are regulated at both the federal and state levels in the U.S. A banking organization can be subject to numerous federal and state banking regulations, depending on its charter and organizational structure.  
The broad term "banking law" refers to laws that govern the conduct of banking and other financial institutions. Regulations governing banks are many, ranging from federal, to state, to local. Law firms perform a wide range of functions relating to the creation, implementation, and enforcement of laws.  
Multiple federal agencies oversee banking regulations. In addition, the Federal Deposit Insurance Corporation (FDIC), the Federal Reserve System, and the Office of the Comptroller of the Currency (OCC) might regulate banks and other financial institutions. Regulators at the federal and state levels must know what banks must comply with. In the U.S. Code, chapter 12, there are numerous federal banking regulations.  
Why Do We Need Banking Laws?
With the expansion of the American economy in the 20th century, lawmakers became concerned about the influence that banks have on the economy. According to this logic, when banks suffer, the effects follow to consumers and society at large. Banking regulations are created to make sure that banks conduct their business fairly and transparently. Regulating banks continues to be a contentious issue.  
Regulations in the U.S. banking industry deal with privacy, information disclosure, fraud prevention, anti-terrorist lending, anti-money laundering, and the promotion of low-income borrowers. In addition, some cities enact their financial regulations  (for example, defining what constitutes usurious lending).  
What Personality Would Suit a Career in Banking Law?
T
he following would be key attributes:  
A keen eye for detail and attention to detail in agreements.  
Understand how banks structure loans and what type of loans are available.  
Understand the client's aims and ambitions, which enables you to advise them whether the risks and benefits of a deal are worth it and ultimately beneficial to them  
Good interpersonal skills, including the ability to convert complex information into practical advice that clients can understand and act on.  
Opportunities for Banking and Finance Attorneys
Banking Attorneys in Private Practice
Banking attorneys
work for either a lender (often a bank) or a borrower (a person or company). They spend their time negotiating the terms of a loan to ensure their client gets a fair deal. The attorney drafts documents that both parties review before signing the agreement. Since many transactions are in the international arena, the banking attorney must understand global markets and other legal systems. With this increased internationalization, banking attorneys have become more involved in practicing litigation.  
Banking and finance attorneys work in a team environment when drafting deals. They must have excellent communication skills, think quickly, and have a comprehensive knowledge of finance law. They often work long hours.  
Occasionally, the banking and finance attorney will get involved in insolvency proceedings, money-laundering regulations, and fraud issues.  
Regulation of Banks
At the federal level, five government entities regulate banks: Federal Deposit Insurance Corporation, Federal Reserve System, National Credit Union Administration, the U.S. Treasury Department's Office of Thrift Supervision, and the U.S. Treasury Department's Office Comptroller the Currency (O.C.C. or Office).  
All five have their own sphere of governance and oversight systems. We will discuss one here – the O.C.C. because it regulates national banks. Its mission is to: "ensure that national banks … operate safely and soundly, provide fair access to financial services, treat customers fairly, and comply with applicable laws and regulations."  
The O.C.C. regulates banks through investigators called examiners. At 12 U.S.C. § 481, federal law states that the O.C.C.  "shall appoint examiners who shall examine every national bank as often as the Comptroller of the Currency shall deem necessary.  
The examiner examining any national bank shall have the power to make a thorough examination of all the affairs of the bank and in doing so [they] shall have the power to administer oaths and to examine any of the officers and agents thereof under oath and shall make a full and detailed report of the condition of said bank to the Comptroller of the Currency."  
A bank's failure to cooperate may result in an enforcement action. Per 18 U.S.C. § 1517, a bank's obstruction of an O.C.C. examination may subject its officers to criminal prosecution.  
Examination Process
Federal law requires that O.C.C. conduct a full-scope, on-site examination every 12 or 18 months, although more frequent visits are authorized. For example, an adverse change in a bank's risk profile or new management could trigger a more frequent examination.  
During one of O.C.C.'s periodic examinations, the following may raise red flags:  
Account records are substantially out of balance.
Management restricts examiners' access to the bank's books or records
Significant accounting, audit, or internal control deficiencies exist
Management's conduct raises questions of integrity
Repeat violations.
Once the examiners have identified deficiencies, called matters requiring attention (M.R.A.s), the bank needs to address them. It should put together an action plan that:  
Outlines actions to correct deficiencies
Fixes underlying root causes of deficiencies
Sets a timeframe for completion, with appropriate benchmarks
Identifies key bank personnel responsible for executing the action plan.
Enforcement Actions
If a bank cannot adequately address M.R.A.s, then the Office may have to take enforcement action to force the bank to correct the M.R.A.s.  
In severe cases, such as repeated or intentional misconduct, the O.C.C. may issue Civil Monetary Penalties (C.M.P.s). C.M.P.s are fines to penalize a bank or its directors or management for violations, unsound practices, or breaches of fiduciary duty.  
Banks receiving a C.M.P. may, in limited circumstances, appeal it to the Deputy Comptroller (D.C.). The appeal:  
Contains a written submittal fully describing the matter disputed and why the bank disagrees;
Includes the board of directors' approval of it;
Must be filed within 60 days of final O.C.C. action;
Must state what law or regulation it believes the Office misapplied.
When D.C. receives the appeal, they contact the bank to discuss procedural details. Within seven days of receipt, D.C. notifies the appellant in writing that the appeal has been accepted or not. If so, D.C. directs O.C.C. staff to submit a written response to the bank's position. After receiving both the appeal and O.C.C.'s response, D.C. typically issues an appeals decision within 45 days.  
If the bank disagrees with D.C.'s decision, it may further appeal to O.C.C.'s Ombudsman. This appeals process is similar to the one for D.C. The Ombudsman generally issues a decision within 45 days.  
Banking Attorneys in Government
Banking and finance
attorneys can work for O.C.C. They conduct periodic examinations of banks and exercise the O.C.C.'s statutory authority to compel witness testimony or production of records. If necessary, they draft C.M.P.s against banks.  
Banking attorneys also participate in the appeals process. In response to a bank's appeal, they prepare a written response for the D.C. or Ombudsman.  
These attorneys can also work in a similar capacity for the Federal Deposit Insurance Corporation, Federal Reserve System, National Credit Union Administration, and Office of Thrift Supervision.  
There are also many similar opportunities at the state level. While the O.C.C. regulates national banks, the states regulate state-chartered banks. Jobs exist with those agencies responsible for state banks.  
For example, in California, the Department of Financial Protection & Innovation's Division of Financial Institutions oversees hundreds of state-licensed banks' operations. In New York, the State Department of Financial Services plays a similar role.  
Banking Attorneys in Defense
The O.C.C. has tremendous statutory authority to investigate national banks. When subjected to an O.C.C examination, the target bank either has an in-house banking and finance attorney or hires outside defense counsel to respond appropriately to any O.C.C. action. These agents:  
Cooperate with an O.C.C. examination;
Coordinate compliance with any O.C.C. action to compel witness testimony or the production of documents;
Informally try to settle O.C.C. concerns and M.R.A.s; and
Appeal any C.M.P.s or other enforcement actions to the D.C. or Ombudsman.
The defense attorney specializing in banking can also defend banks against actions taken by the Federal Deposit Insurance Corporation, Federal Reserve System, National Credit Union Administration, Office of Thrift Supervision, and state regulatory agencies.  
Law School Professor
With years of experience as a banking and finance attorney, and with outstanding grades in law school and preferably a year of judicial clerking, the banking and finance attorney may become a law school professor.  
Many law schools offer L.L.M.s in banking law. These include Columbia Law School and New York University School of Law. These institutions need to be experienced banking and finance attorneys to teach their curricula.  
Average Annual Salary for Banking Attorneys
US Banking Attorneys make, on average, $96,670 a year. San Francisco's banking attorneys earn an average of $145,850, 51% above the national average. In the United States, Banking Attorneys earn between $18,353 and $498,363, with an average salary of $96,675. A median salary of $98,676 is made by 57% of Banking Attorneys, whereas the top 85% make $498,363.  
How Do I Become a Banking Attorney?
In addition to a law degree and bar membership, other qualifications can help you be successful in the banking industry. For example, a bachelor's
degree in business, accounting, or finance
is beneficial. Work experience in a financial institution or an L.L.M. in banking may also propel you on your way to a successful career as a banking and finance attorney.  
Read these articles for more information: