This is a tough one and one that I think minds differ on. I am asked this question by candidates, which is a question raised more now and has more relevance due to the COVID pandemic than ever before. Without a doubt, there has been a massive slowdown in the hiring market, and most of the Am Law 100 firms are still on a "hiring freeze." What we are seeing, however, is that many smaller boutique firms are hiring now and aggressively hiring since they are seizing the opportunity to get top talent that may not otherwise have considered their firm and are looking to grow their firms. What many candidates, especially junior candidates, fail to understand is that some of these firms pay more or less the equivalent of an Am Law 100 firm, have just as talented attorneys that went to top law schools that used to work in Big Law and whose clients are of the same caliber as that of a "top" firm.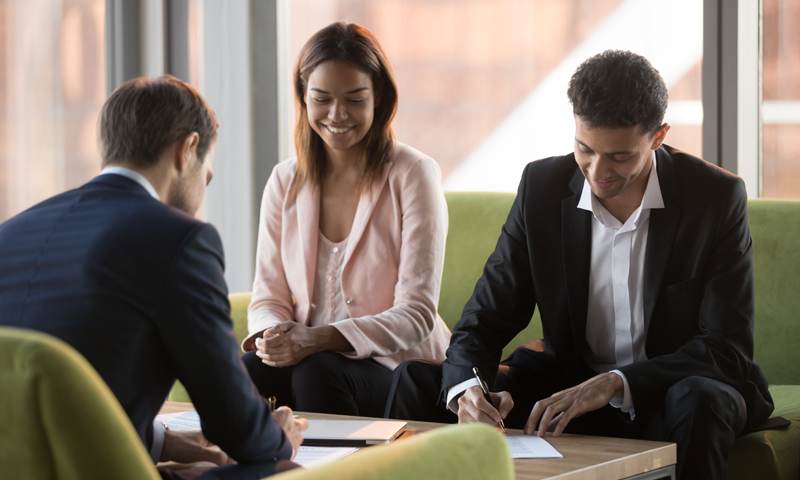 I am definitely of the mindset that it is by far more valuable professionally and looks better on your resume to have gained experience and worked at a firm than to remain unemployed for months. Candidates tend to worry that having a law firm on their resume that does not have the name recognition will mean they can never go back to practicing at an Am Law 100 firm or other large firms. The truth is that these candidates are the ones that remain unemployed for months and months. Often end up at the smaller firms they initially didn't want to go to and passed up opportunities at medium-sized firms that no longer have openings.  
Moreover, I can't tell you how many times I've gotten calls from partners and hiring managers asking why the candidate has been unemployed for so long. Partners and hiring managers pay attention to the amount of time a candidate has been unemployed. The longer one is unemployed, the harder it is to get hired. Especially in this crazy COVID world, I think it is far better professional to take a position at a firm that perhaps you would not have considered than to remain unemployed because no one knows when this hiring freeze is going to end. Additionally, candidates may find themselves pleasantly surprised and love the firm or position they weren't expecting to like or hadn't pictured themselves doing.  
Finally, I am not saying to jump at the first job that comes your way. Still, I am advocating that candidates keep an open mind concerning firms currently hiring and be aware that being too close-minded or picky could lead to a long stint of unemployment. It is also COVID, and no one knows how long this could last, and as a former practicing attorney, I would highly recommend picking up skills while you can rather than stand on the sidelines, hoping things will change. Keeping all of this in mind, I think the critical action in the present hiring climate is to make a very thoughtful and considerate decision while keeping an open mind and focusing on the present instead of what may happen two or three years down the road.