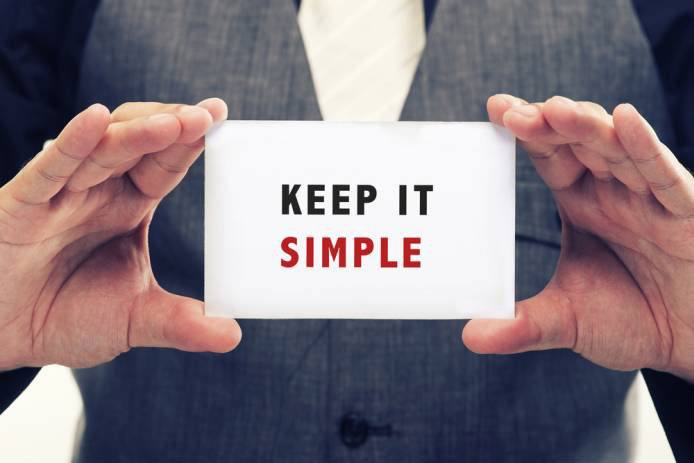 Lawyers are thorough people. We deal with complicated concepts. We are trained to leave no stone unturned. We look for contingencies; we think constantly about what-ifs. We are constantly imagining scenarios that may or may not occur. And we are afraid to tell an incomplete story.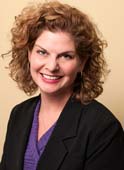 Job-hunting is nothing like lawyering. When you interview, you are selling a product: yourself. And in sales, it is important to keep the sales pitch succinct and simple. We must resist the urge to tell the listener every single fact about us that they might someday want to know. This is counterintuitive to many of us lawyers. However, whether on paper or in an in-person interview, you should always strive to keep your story as uncomplicated as possible.
Keep Your Resume Simple.
Before you get an interview, you send your resume to a target company or firm, where it is looked at, along with 10,000 other resumes, by someone who is probably tired of looking at resumes. If you send a resume that is overly long, overly complicated, or for some reason does not make crystal clear who you are in about 5 seconds or less, your resume will go in the trash.
Here are some quick tips to remember when making a simple resume:  
Avoid long narratives. Instead, use bullet points. Long narratives almost never get read. Resume readers do not want to read paragraphs. They want to glance at the page and immediately know what kind of a lawyer you are. Don't make them dig to figure it out.
Don't list everything you have ever done. List the most recent and most relevant experience first. Older jobs and older skill sets should be shortened or left off completely. DO NOT simply expand an old resume without shortening what was already there.
Yes, keep it short. The fewer words on the page, the better. There is no magic page number, but the longer the resume is, the harder your reader has to work to figure out who you are. The harder your reader must work, the more likely your resume will end up in the garbage.
Keep Your Cover Letter Simple.
The purpose of your cover letter is to explain things that are not on the resume. For example, why are you targeting this new city? This firm? This practice area? Why is there a gap on your resume? Why are you currently unemployed? The cover letter functions to answer questions that cannot be answered in the resume.
However, it is important to know that the cover letter is also not a place to tell the reader every little thing about you. The cover letter's goal is to put the reader's mind at ease about any questions that may arise from reading the resume. Once her questions are satisfied, you might be invited in for an in-person interview.
Keep Your Interview Simple.
Interviewers want to talk to you face-to-face to determine several things: a) whether your skill set fits with their needs; b) whether think they can trust you, and c) whether they like you and want to talk to you every day.
When talking about your skill set, be familiar with the job description you are interviewing for. Try to get a feel for the group's clients and the kind of work they do. Then try and highlight the things you have done that will be interesting to the people you are meeting with. Do not talk about things that are not relevant to the firm or their practice (your animal rights pro bono work, or a practice group you no longer belong to). Make sure that everything you discuss could be useful to the firm from a business standpoint. Do not overcomplicate matters by talking about every fascinating thing you may have done over the course of your career.
They are also looking to see whether you inspire confidence. Be friendly, but think carefully about what you are going to say before you open your mouth. This is a trap a lot of lawyers fall into, especially young attorneys. They want to see your professionalism and demeanor in addition to learning about your personality, so don't talk without thinking.
Last, they want to know whether you are someone they might like to know for a period of years. If you talk too much, if you are interested only in yourself, or if you try too hard to impress them with what a fascinating person you are, they will not hire you. Be friendly, but keep it simple. Relax a little, but don't let it all hang out. Don't forget to ask questions and try to get to know them a little too. Don't do all the talking.
It is important to make everything in this process as easy as possible for your potential employer. Resist the urge to be overinclusive at any stage. Simplicity is key.