Each year, law firms around the country welcome into their partnerships the best and the brightest, or so they say, from among those young lawyers who have attained the requisite seniority and, presumably, degree of accomplishment.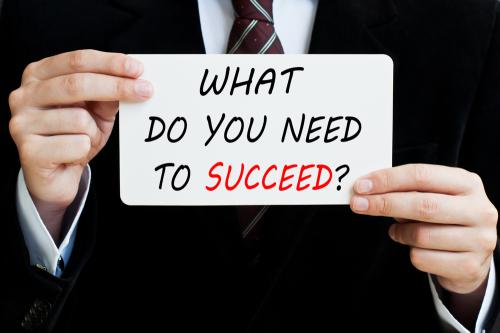 For some, the lucky ones perhaps, this rite of passage is well deserved, as they take their place in a partnership defined by well-articulated and rigorously upheld standards. These new partners know what they have worked so hard to achieve, and can look forward to a bright and successful future.
However, too many new partners, potentially a majority, once all firms of all sizes in all markets are considered, have entered partnerships in transition, where it is clear that the old standards of partnership ('do good work, last seven years') can no longer apply, but the new standards are in a state of flux. Promotion in these firms is often driven by perceived necessity, politics and a sense of obligation as much as by any perception that the individual has met well-articulated standards beyond being a good quality, hardworking lawyer.
Some certainly have met the standards, but a large number of others, while clearly good lawyers in most cases, have done little or nothing to establish themselves as 'owners' of the firms in which they practice. They lack an independent client following, they are not leaders of the firm in any real sense, and they have made relatively few contributions beyond doing the work. These lawyers are often promoted based on a sense that they have the ability to do these things someday, rather than on demonstrated performance.
It may seem that those who become partners under relatively undefined and loosely managed standards are the 'lucky' ones. In reality, they are the partners who may have the hardest time keeping up with changing demands and expectations over the next five to 10 years, as more and more firms focus closely on what it means to be an owner in today's law firm.
Lawyers who are promoted today under the old standards but never really qualitatively change their level of contribution to the firm are at serious risk of becoming the 'problem partners' of 2020!
Standards at firms of every size and type are increasing; to stay ahead of these standards, new partners today must be prepared to constantly remake and upgrade their contributions. Those who take this message to heart have the strongest potential for a long, successful and personally rewarding career. Those who don't risk obsolescence, stagnation (both personal and financial), discontent and potentially, unemployment.
So how can the new partner of today become the star partner of tomorrow? The key is to take nothing for granted, work very hard, and invest constantly in the future of your own practice.
Invest? Firms everywhere talk about "investment time," and more and more are setting investment time standards for their partners.
Unfortunately, many lawyers do not understand what investment means, either for the firm or for themselves. And most firms don't help this situation because they only emphasize the investment needs of the firm, never relating these to the value that is created for the individual doing the investing.
Most forms of personal investment of time, energy and talent in the legal profession ultimately prove at least as valuable to the individual doing the investment as they do for the firm. When the investments pay off, the individual is in a stronger position as a member of the firm, which invariably pays dividends in both income and personal security.
What kinds of investments should a young partner make to assure a bright future? Three areas are critical, and the partners who focus here will assure themselves a bright future.
1. Invest in Your Own Skill Set
First, the partner must continue to invest in his or her own skill set.
Most firms focus a variety of training efforts on associates, but do relatively little to assure that partner skills stay cutting edge, or that the cutting edge skills they have are actually used consistently. Most partners are given relatively little support to maintain their skills beyond money to pay for necessary CLE courses.
More often than not, lawyers try to find the least intrusive ways to meet the demands of various states' MCLE requirements, rather than focusing on how to best upgrade their personal practice. Billable hours get in the way. And inability to leverage leaves partners doing a large dose of 'associate' work long after their capabilities have grown beyond that.
Unfortunately, the effect of skill stagnation in the legal profession is extremely clear: Partners who continue to practice in essentially the same manner over a decade or more see their practices increasingly commoditized and squeezed on price, and their services in less demand. Partners having such practices find themselves 'left behind' by their firms, as the firms try to focus on the stronger and more lucrative aspects of their practices.
Even when these partners are not literally left behind, they often fall to the lower ends of the income spectrums, and find themselves having difficulty even keeping busy. Still others simply get bored, check out and otherwise cease to practice with the energy and effect they once had.
How can the young partner assure her skills are maintained? A number of activities can help:
Make time to push the boundaries of your practice. Attend CLE courses, but more importantly, teach them. Write articles, forcing yourself to stay ahead of the field. Seek out clients that want novel approaches, not just the standardized approach to practice. Become an expert in something. Don't stop learning until you retire (or preferably, die.)
Get active in your practice group. Make sure the members support each other, and practice together rather than individually. Learn from your partners.
Force yourself to delegate, even when you don't have enough other work to do. (Go out and get it.) The fastest route to mediocrity and poor profitability for many firms is to have partners holding on to work associates should be doing.
Remake your practice regularly, especially within your general area of expertise.
Focus your skills on particular industries, increasing your expertise and specialization.
2. Invest in Client Relationships
The evolving standards of ownership today require that the equity partners of a firm have a strong client following. Many of the good, well managed firms already require that the partner 'originate' significant business before he will be considered for partnership, while others are less numerical about this standard. But it is clear that in the not-to-distant future it will be very difficult to become or remain a partner of any significant law firm without a significant and personal client following.
Depending on the type of firm, this may mean origination, or it may mean something very different. Unless the partner is personally important to the clients, his long-term prospects are weak.
How do you develop such a position? A variety of investments are important:
Learn to market, and then make it a part of your life. Work with a coach if necessary to develop the appropriate skills, and apply them consistently throughout your career. This takes significant time; 400 hours a year or more is normal for successful partners today.
Work with your partners, finding ways to integrate your skills into their practices. For example, a litigator, rather than waiting for his corporate partner to 'send him a case,' should work with that corporate partner to become the litigation lead for important client relation teams. Once a key client accepts you as its 'go-to' litigator, it matters little whether you are the 'relationship' or 'originating' partner. The client values your participation on the team, and so does your partner!
Work with your practice group, creating shared relationships whenever possible.
3. Invest in Personal Leadership
Managing partners and practice group leaders are not the only leaders in a firm. Leaders play a variety of roles, but there are surprisingly few real leaders in many firms.
In fact, leadership development is one of the fastest growing areas of investment for major firms today. What can you do? Consider:
getting active in your practice group, taking responsibility for some aspect of the firm's business plan or marketing plan;
mentoring younger lawyers;
volunteering for firm committees and taking an active role on them; accept positions of leadership such as committee chair roles, and then execute;
taking advantage of formal leadership development opportunities that may be presented, and seek them out if they aren't there;
playing an active, but positive role in partnership discussions;
getting involved in the external community and the bar, as an active representative of your firm;
doing your share at recruiting lunches, evaluations, and other tasks and participating in firm life;
keeping a positive attitude, and focusing on building your firm;
understanding the firm's strategy and how you as an individual partner can help advance it;
managing your personal practice aggressively, focusing on meeting your own fiduciary responsibilities (i.e., billing and collections, proper leverage, strong realization, profitability, etc.).
All of this takes time that cannot displace fee-generating client time. Rather, you must invest above and beyond the time you work on clients. To remain successful a partner must expect to invest 700 to 800 hours or more per year beyond the time devoted to clients.
Conclusion
The requirements of partnership are significant, and cannot be met with a 9 to 5 approach. But the rewards for such investment are significant, and include both monetary and professional success and professional satisfaction. These are all things that newly promoted partners generally assume they have already attained and expect to maintain through retirement.